Orlando Mayor Shares How to Use Twitter After Tragedy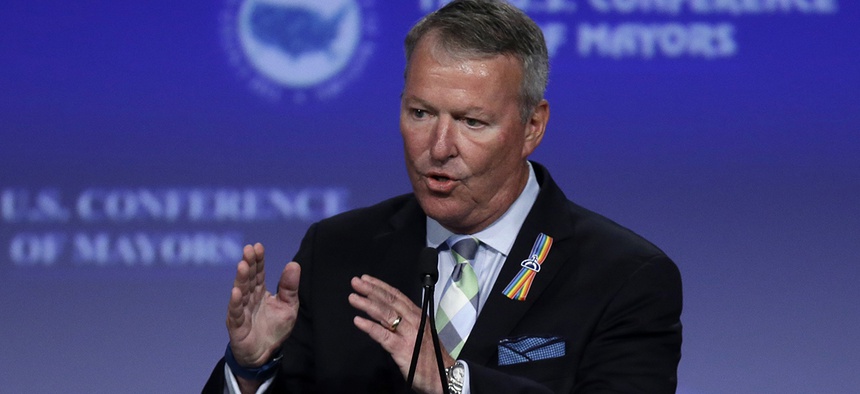 Hours after the Pulse nightclub shooting this summer, Orlando Mayor Buddy Dyer was thinking not only about how to recover from the tragedy but also how to communicate the news to residents. 
Speaking at a recent New America event, Dyer explained how he and FBI and Orlando Police Department representatives had to make a deliberate decision as to who was going to lead public communication. 
Having the FBI reach out might scare people, Dyer explained. A message from the Orlando Police Department might send a more formal signal, compared to a personal message from the mayor himself. "I have to lead out because I'm the person they know," Dyer said.
» Get the best federal technology news and ideas delivered right to your inbox. Sign up here.
Since FBI's federal spokesperson hadn't reached Orlando on the morning after the attack, Dyer's staff was able to "lead throughout the course of the first day in setting the tone," he said.
"Our community experienced a horrific crime today. Our hearts & prayers are with the victims and their families," he tweeted hours after the shooting. "Despite the fact that tonight's crime will have a lasting effect, we are a strong community."
ISIS' use of Twitter to spread political and religious beliefs, in addition to recruiting members, has been well documented. But citizens could make better use of newer technology, including social media and parts of the sharing economy, to help recover from attacks, Juliette Kayyem, CNN national security analyst and a former assistant secretary at the Homeland Security Department, said Wednesday. 
For instance, if alerted to an attack, homeland security officials might advise Airbnb renters to volunteer their places for victims or refugees, and Uber or other ridesharing services could also be helpful, she said.