Medicine at Forefront of White House Open Data Initiatives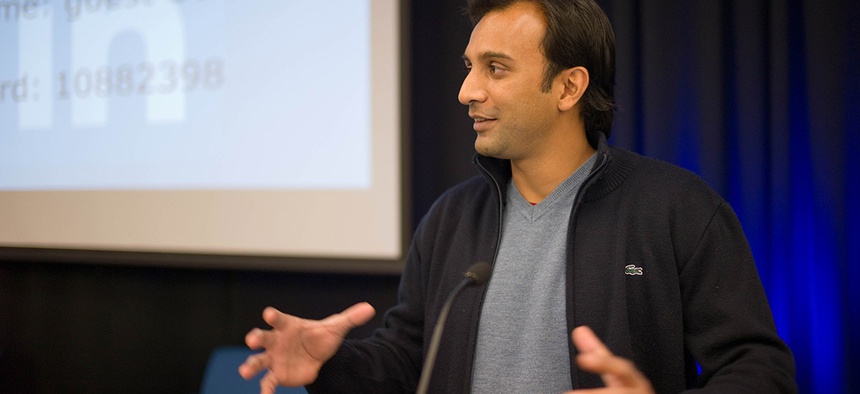 As President Barack Obama's term winds down, the White House has been making a deliberate effort to ensure its data-themed projects extend into the next administration.
For at least two of those projects, the impetus is personal as well as technological. During the White House Open Data Innovation Summit Wednesday, top data officials promoted two large-scale medical efforts: Vice President Joe Biden's Cancer Moonshot project, which aims to cram 10 years of medical research into the next five years, and the Precision Medicine Initiative, which invests in medicine that could be tailored to an individual patient's unique genetic makeup and lifestyle.
(As part of the Precision Medicine Initiative, Cloudera announced Wednesday it would offer training and software to various research institutions including Emory University School of Medicine and the Georgia Tech Research Institute.)
"How are we going to leverage the opportunity of data for a project like the Cancer Moonshot, but also, most important, do it on behalf of the people ... in this process?" White House Chief Data Scientist DJ Patil asked during the event, which attempted to drum up interest in federal data projects among commercial and nonprofit tech enthusiasts.
Obama earlier this week linked the Health and Human Services Department's efforts to propagate electronic health records to the advancement of such projects.
Responding to HHS' new "Health IT Playbook," written to demystify electronic health records adoption for health care providers, Obama noted in a statement that projects like the Precision Medicine Initiative, which could "match the latest treatments to individual needs, reducing health disparities" and helping overcome cancer, diabetes, and epidemics such as opioid misuse, are "all enabled by digital data."
Applying research findings to all patients is a challenge, Annabella Aspiras, director of patient engagement for the Cancer Moonshot, said during the White House Open Data Innovation Summit.
"The majority of patient data in cancer that is available comes from academic cancer centers ... However, the majority of care is taking pace out at the community level," she said.
Strategic big data analysis could make the benefits of that research to everyone, including to minority patients, she said.