Will More Federal Employees Learn To Code Any Time Soon?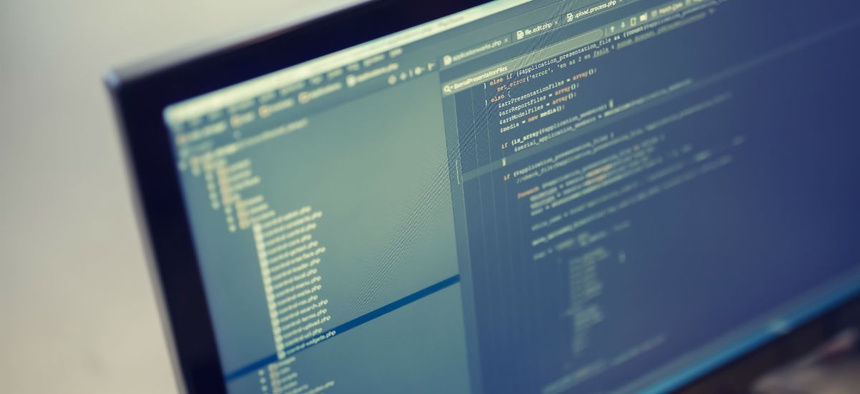 It's well known that the federal government is facing a shortage of tech talent: A survey released in June showed that about 63 percent of federal CIOs felt their agencies were "not at all" or "insufficiently" prepared for talent development needs.
Despite the talent deficit, federal attempts to offer coding classes appear to be sporadic, and one education startup is trying to cash in on that opportunity. General Assembly, which operates in-person and online classes nationally, is now offering discounts on Web development training to city, state and federal employees, if they sign up with a dot-gov or dot-mil email address. Discounts apply to courses on topics such as Web design and data analysis, among others.
So far, several government agencies have paid for their employees to take General Assembly courses, Paul Gleger, regional director at General Assembly's Washington campus, told Nextgov in a statement. 
"We know the interest and demand for digital skills is there, and our goal is to make it as frictionless as possible for government employees to apply and obtain their agencies' support for enrollment," he said. 
Some federal groups -- such as the Department of Veterans Affairs -- offer their own tech training. VA operates classes on topics including coding, information security, and project management, according to the agency. The Department of Homeland Security recently issued a solicitation for help building a training center to teach employees cost analysis, risk assessment and statistics, among other tasks, though it is focused on developing quantitative skills. 
But there doesn't appear to be a broader federal effort to operate its own coding or Web development classes. The General Services Administration, which offers extensive training for federal employees and technology vendors in topics such as technology management, for instance, does not offer coding classes, according to the agency.
The more organized efforts, it seems, focus on tech training for the general public. 
In March, for instance, President Barack Obama announced "TechHire," a campaign to partner with colleges, universities and coding boot camps to train workers to fill tech jobs. 
Rick Parrish, a Forrester analyst, said he wasn't aware of any large-scale federal efforts to teach current employees to code. He also cautioned that though development classes could help the federal government address its tech talent problem, they won't instantly help the government improve its relationship with citizens.
"If you get a bunch of people who have the coding skills, and they want to use it, and they go in and start changing things thinking they're improving them, they just very well might be making customer experience worse," Parrish said. If coding and development skills become "shiny new object[s]" and "everybody spends their time messing around with code . . . then it could certainly just become a distraction."
(Image via Morrowind/Shutterstock.com)