Why is DC's STEM Scene Lacking?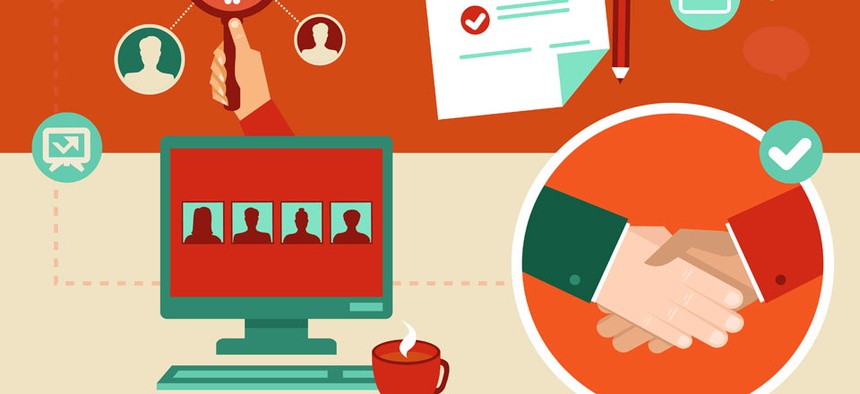 At the end of 2012, President Barack Obama pledged to increase the number of science, technology, engineering and math jobs by 1 million over the subsequent decade.
The Commerce Department has estimated STEM jobs will increase 1.7 times quicker than other jobs between 2008 and 2018.
But it turns out, the president's own backyard might not be the most hospitable locale for STEM employees.
Washington, D.C., barely cracked into the top 25 best metro areas for STEM professionals, according to a new study from WalletHub. 
The low placement had nothing to do with the number of people in the city who are working in a STEM job. In fact, Washington is excelling in this category.
D.C. has the second-highest percentage of its workers in STEM jobs, ahead of even Microsoft and Amazon's own hometown, Seattle. Its total percentage of STEM workers is five times higher than those cities ranked in the bottom five.
But the trend may not not last if the pipeline of jobs and education dries up. D.C. failed to make the top five in "STEM employment growth" or "STEM high schools index."
Washington is also failing heartily when it comes to the annual median wage earned by STEM workers, adjusted for cost of living, and median wage growth.
Still, that's not to say these workers are struggling to pay rent. The Bureau of Labor Statistics reported the annual average wage for STEM workers is 71 percent higher than the national average.
But without competitive salaries or at least affordable living conditions – D.C. is in the bottom four for housing affordability for STEM professionals – employees who work in such vital fields may not stick around.
Those workers may make their way to cities flourishing in both STEM jobs and living conditions. Surprisingly enough, the majority of those cities that fit this criteria are in Texas. In fact, the two front runners for overall performance are Houston and Austin.
D.C., however, is far from the only city experiencing a disconnect between STEM jobs or workers and wage or housing costs. While tech hub San Francisco has the fourth highest STEM employment growth, its surprisingly low annual median wage for these workers ranked it a crushing overall 38th place in terms of STEM destinations.
This report came as a result of WalletHub's analysis of data from such organizations as the Census Bureau, Bureau of Labor Statistics and the Council for Community and Economic Research.
Last year, another company, NerdWallet, reported a rosier situation for D.C. Although the two studies were slightly different – NerdWallet analyzed only the 75 largest U.S. cities, rather than WalletHub's 100 – the former ranked D.C. the third best location for STEM graduates, directly behind San Jose and Seattle.
Aside from increasing wages and making housing more affordable, there are other ways D.C. could become more appealing to STEM graduates. WalletHub asked a panel of field experts their advice for local authorities.
Deborah E. Williams, associate professor of pharmaceutical and biomedical sciences at Touro College of Pharmacy, said Washington needs more "pipeline programs," including biotechnology incubators, internships and STEM scholarships.
(Image via venimo/Shutterstock.com)