Russia Grants Edward Snowden 3 More Years of Safe Harbor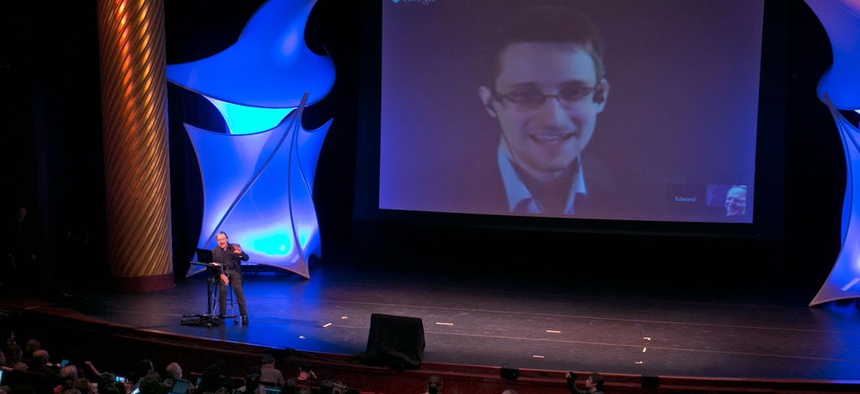 Edward Snowden has been granted a residence permit to stay freely in Russia for another three years, according to the fugitive leaker's lawyer.
The Russian news agency RT has quoted Anatoly Kucherena as telling reporters that Snowden received a "three-year residence permit" on Aug. 1.
Kucherena also said that Snowden will be able to "travel freely within the country and go abroad" for no longer than three months. Snowden has been unable to leave Russia during the past year that he has lived there.
In addition, Snowden will be eligible to apply for Russian citizenship in five years.
Snowden's asylum in Russia expired last week, prompting many of his supporters, including former Rep. Ron Paul, to renew calls that the U.S. should grant the 31-year-old computer technician clemency.
Snowden, a former National Security Agency contractor, skyrocketed to international notoriety last summer, when he leaked classified documents to a hand-picked group of journalists that exposed intimate details of the spy agency's sweeping phone and Internet surveillance programs. Once Snowden came forward with his identity, he fled Hong Kong and was on his way to Latin America when the U.S. revoked his passport, leaving him marooned for weeks in a Moscow airport.
The Kremlin eventually decided to grant Snowden one-year temporary asylum, a decision that further soured the already deteriorating relationship between the U.S. and Russia.
Attorney General Eric Holder and other administration officials had long indicated they might be open to conversations with Snowden's attorneys if approached with some sort of plea deal, but clemency was always ruled off the table.
Snowden has maintained that it would be not possible for him to return to the U.S. under current espionage law, which he believes would give him "no chance" of a fair trial. The Obama administration has charged more people with violating the Espionage Act than all previous presidents combined.
Earlier this week, U.S. officials reportedly confirmed that there is another individual leaking secrets about the government's surveillance programs. That person has not been publicly identified.