Ron Paul: Bring Edward Snowden Home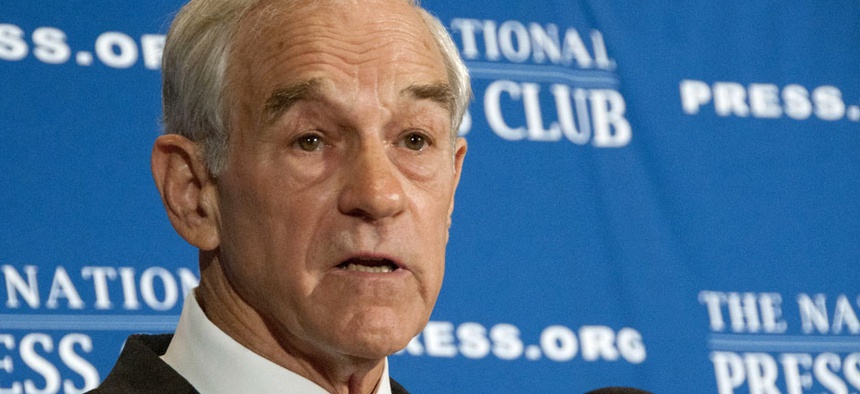 Former Rep. Ron Paul is renewing calls to grant Edward Snowden clemency and allow him to return to the U.S., amid doubts about the fugitive's expired asylum in Russia.
Snowden's "revelations have and continue to open our minds to the truth and power of our government. We are being watched and recorded," Paul wrote in a blog post. "In fear of unjust persecution, Mr. Snowden has spent approximately one year protected by an asylum agreement granted to him by the Russian government."
The Texas Republican and many-times presidential candidate launched a clemency petition for Snowden back in February that has now tallied more than 37,000 signatures. A separate petition on the White House's website has garnered more than 160,000 signatures. Any White House petition that earns more than 100,000 signatures is typically met with an official response, but the Obama administration had yet to deliver one regarding Snowden.
Snowden's temporary asylum expired last week, but all indications are that Russia will allow the former National Security Agency contractor to either renew his asylum or to stay indefinitely. His Russian lawyer said he anticipated a decision on a renewal application soon, and he expects that Russia would allow Snowden to stay at least until a ruling is made.
Still, the Kremlin has remained quiet on the matter. Amnesty International said on Friday that Snowden should be allowed to travel freely and find refuge in a country of his choosing, as the 31-year-old computer technician has repeatedly said he did not wish to end up in Russia.
nowden was en route from Hong Kong to Cuba last summer when he was marooned at a Moscow airport after the U.S. government revoked his passport. He was seeking safe harbor after stealing and leaking intimate details about the NSA's bulk-surveillance programs.
Paul's son, Sen. Rand Paul, has also been an outspoken critic of NSA surveillance but has stopped short of saying that Snowden deserves clemency, though he has publicly advocated a lighter sentence than life in prison. The Kentucky Republican and potential 2016 presidential candidate filed a class-action lawsuit in February against President Obama and the NSA on grounds the spy agency's domestic phone-records surveillance is unconstitutional.
(Image via Albert H. Teich/Shutterstock.com)