VA Docs Ignored Department Drug Guidelines, Putting Patients at Risk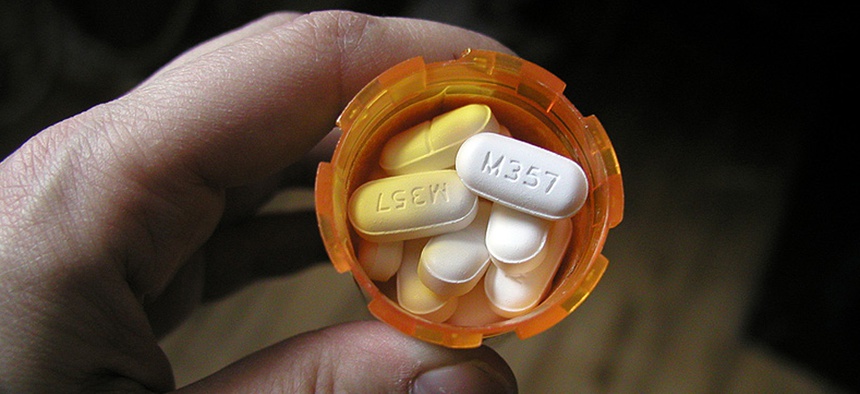 A new report says that doctors at the Veterans Affairs Department ignored the department's own safety guidelines for treating outpatients who take opioid pain killers. Those drugs, taken in combination with benzodiazepine tranquilizers (such as Valium and Xanax) and over-the-counter acetaminophen (Tylenol), can be fatal, the department's inspector general warned in a report released on Wednesday.
The report starkly illustrated the dangers posed by the drugs when taken together: "The concurrent use of benzodiazepines and opioids can be dangerous because opioids and benzodiazepines can depress the central nervous system and thereby affect heart rhythm, slow respiration, and even lead to death." The report also notes that "acetaminophen poisoning is a leading cause of liver toxicity."
The IG studied 442,544 VA patients prescribed opioids to take at home during fiscal 2012, one-third of whom were on take-home opioids for more than 90 days. Of the total study population, the IG found that 7.4 percent of patients also were given prescriptions for benzodiazepines. "We determined that 71 percent of the opioid patients who received take-home benzodiazepines were dispensed benzodiazepines concurrently with opioids," despite the known dangers, the IG found.
The percentage of chronic opioid users with concurrent benzodiazepines prescriptions was 92.6, the IG report said, a percentage mirrored by the use of acetaminophens, which were given to 92.3 percent of the study patients.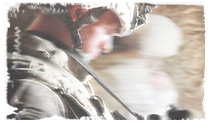 Broken Warriors is an ongoing series on mental health issues in the military.
VA clinical practice guidelines call for a urine drug test prior to the start of opioid therapy and another at least two to four weeks after any change in medications. The IG conducted its study at 140 VA hospitals, and reported that adherence to this guideline ranged from 1.1 percent to 32.2 percent.
This very low rate of screening and monitoring almost exclusively resulted from the very low rate of urine testing, the IG said, with only 7.6 per cent of new patients receiving a urine test within 30 days of starting therapy. For high risk patients diagnosed with substance abuse disorders, only one out of five was subjected to a urine test within a year of the start of opioid therapy.
Opioid patients frequently have complex co-morbid conditions, making them more likely to be given multiple medications, which can lead to dangerous drug interactions, the IG said.
"A review of medications by a pharmacist or other health care professional can prevent harmful interactions between these medications. We found that 38.8 percent of the opioid patients received medication management or pharmacy reconciliation during the [fiscal year], with the percentages varying from 6.4 to 86.5 across the 140 [VA Medical Centers) studied," the IG said.
The IG recommended that medical staff comply with the department's established clinical practice guidelines, which include conducting urine tests to spot abusers, performing medication "reconciliation" to prevent adverse interactions and providing substance abusers with concurrent treatment.
In his April 22 response to the IG's findings, Dr. Robert Petzel, VA undersecretary for health, said the department will continue to educate clinicians on the need for urine tests and increased screening, and help patients on opioid and benzodiazepines regimens taper off their reliance on the medications.
Petzel said VA has also developed a new software system that notifies a prescriber when the single maximum dose ordered of any drug, including acetaminophen, exceeds the Food and Drug Administration recommended standards. The system is the Medication Order Check Healthcare Application (MOCHA).
VA also has whittled down the number of patients prescribed opioids since the IG conducted its investigation in 2012, Petzel said, by offering patients education, training and Web-based tools to help with pain management. As a result,  39,088 fewer veterans received an opioid prescription from  the VA in November 2013 than did in October 2012.