Is It Time for Obama to Intervene in Missile Range Power Line Dispute?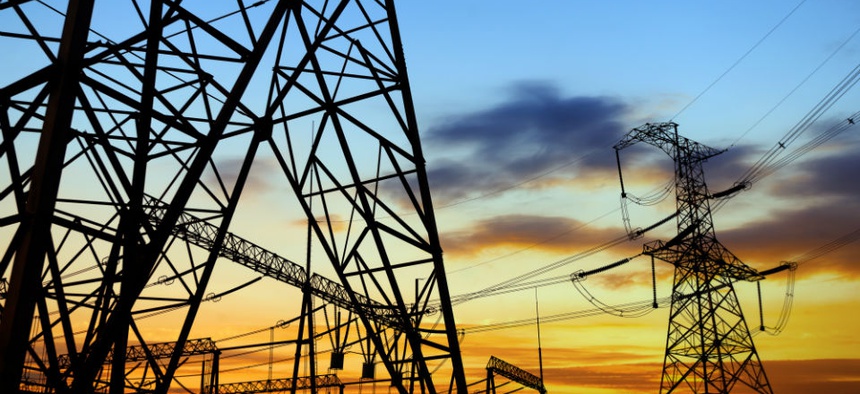 New Mexico Governor Susana Martinez recently punted the controversy over a planned high voltage electric transmission line across White Sands Missile Range to the White House, telling President Obama that she is "seriously concerned the planned route for the project poses an unacceptable national security risk."
SunZia Transmission LLC kicked off route planning in 2009 for the 515 mile, $1.2 billion high voltage line designed to transmit wind energy from rural eastern New Mexico to population centers in Arizona. On June 14, 2013, the Bureau of Land Management selected its preferred route, which crosses ranchland leased by the Army at the north end of the Range, known as the Northern Extension Area.
Pentagon opposition to the planned 45 mile route across the Range has been strong and unwavering since then. Frank Kendall, undersecretary of Defense, said the proposed SunZia route could threaten low level missile tests. In his view, stringing a power line across the north end of the range poses an "unacceptable risk to national security."
Martinez in her April 22 letter to Obama, first reported by the Albuquerque Journal, said that while New Mexico supports national goals on the use of renewable energy, "the development of renewable energy projects should not negatively impact military missions at any of our installations."
She told Obama that the Army and Pentagon have developed alternate routes that avoid the Range and also suggested SunZia could "bury approximately 35 miles of the transmission line in the Northern Extension Area as a means of minimizing the impact on test and evaluation missions. Last September the Defense Department estimated it could cost $350 million to bury the power line across the northern portion of the range.
Martinez asked Obama to direct the Interior Department to develop a new route for the electric line. "I urgently request your support in directing the DOI to develop a plan for the SunZia project which avoids negatively impacting the mission performance of WSMR."
In a separate April 22 letter sent to Defense Secretary Chuck Hagel and Interior Secretary Sally Jewell, Martinez pledged continued backing for the range mission and operations and stressed the need for a new SunZia route. "Secretary Jewell, I urgently ask for your support for an alternative which avoids a negative impact to WSMR," Martinez wrote. "Secretary Hagel, please let me know how we can further demonstrate our support for WSMR – it is an invaluable resource to the nation."
The Range also pumps $834 million into the New Mexico economy on an annual basis, with $781 million of that total for salaries. The Range employs just over 9,000 personnel, including more than 1,000 uniformed personnel, 2,500 civilians and just over 4,000 contractors.
Asked to comment on the Martinez letter to Obama, Ian Calkins, a SunZia spokesman said, "Energy infrastructure and military operations can co-exist. There are many examples of this fact across the U.S., including New Mexico.  We are working toward a solution that maintains WSMR'S mission and enables SunZia to unleash energy development and new jobs, currently on hold in New Mexico."
(Image via gyn9037/Shutterstock.com)