Obamacare Enrollment Slows Again in February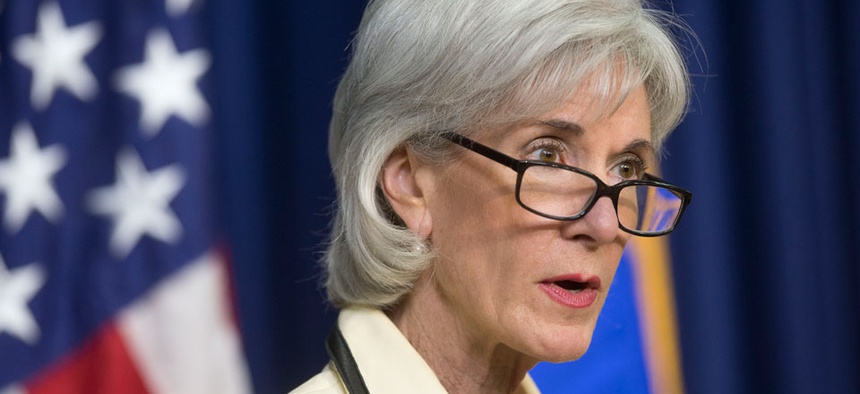 The rate of enrollment in Obamacare health insurance plans dipped again in February, with about 943,000 people signing up for plans through HealthCare.gov, state online marketplaces or through other means compared with about 1.1 million sign ups in January.
To date, about 4.2 million people have signed up for Obamacare plans, well below the government's initial projection of 7 million enrollees by the time open enrollment closes on March 31.
Health and Human Services officials on Tuesday predicted enrollment would surge as that deadline approaches. In a conference call with reporters, they cited late-enrollment surges in similar government health care initiatives, including Massachusetts' state-based health care reform.
"We do believe millions more Americans will come in and enroll in coverage before the March 31 deadline," said Julie Bataille, a spokeswoman for the Centers for Medicare and Medicaid Services, which is managing the Obamacare rollout.
Lower enrollment in February may have been partly due to the fact that it's a shorter month, officials said.
January enrollment also dropped from a December high of 1.8 million enrollees in one month. December figures were likely buoyed by consumers eager to obtain health insurance before the New Year, when some policies were due to expire.
Enrollment in both federal and state exchanges is up significantly from October and November when HealthCare.gov was riddled with computer glitches that took two months of round-the-clock work to repair. State and federal marketplaces combined enrolled about 365,000 people during the first two months.
The once-troubled website has continued to perform well since December, with quick response times and low error rates, officials said on Tuesday.
The percentage of enrollees who are between the ages of 18 and 34 remained steady in February at 27 percent. Experts have said it's vital that Obamacare plans enroll a sufficient percentage of younger and healthier people to balance the risk in insurance pools and to keep premiums from rising to unaffordable levels.
Officials have not released figures on the percentage of Obamacare enrollees who were previously uninsured.
Among the top sources of Web referrals to HealthCare.gov on Tuesday was a parody interview President Obama made with comedian Zach Galifianakis on the website Funny or Die, Bataille said. As of 4 p.m. Tuesday about 19,000 people had clicked through the comedy video to HealthCare.gov, she said.