USDA Talks Telework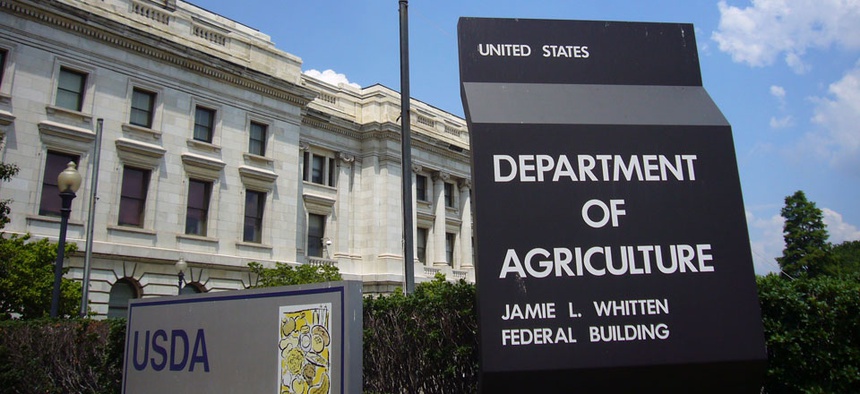 One of the government's leading agencies on telework is bringing together federal employees and managers to address some of the specific challenges and opportunities identified in the Office of Personnel Management's recent telework status report.
The U.S. Department of Agriculture has launched the six-part "Let's Talk Telework" webinar series, free to all federal employees, to address some of the common policy myths and misperceptions on telework and highlight the tools, technology and return-on-investment resources that are available to federal agencies that are looking to expand telework. The first three sessions of the webinar series, which launched Jan. 9, are now available on demand.
"What's great about this series is that it's training disguised as an informal chat, so folks can come hear from other feds on how they can overcome challenges in their own organizations and workplaces and hopefully take away new ideas, resources and information to make it a little easier as they implement the program," Mika Cross, work-life and wellness program manager at USDA, told Wired Workplace.
USDA has had a telework program in place for decades, but it was not until 2010 – in coordination with the enactment of the Telework Enhancement Act – that the department began leveraging the work option as a strategic workplace tool. Through monthly metrics, leadership accountability and a robust marketing and outreach strategy, telework has led to significant improvement in employee satisfaction with work-life balance and management effectiveness, Cross said.
Since implementation of the 2010 law, the department has updated its telework policy three times, most recently in January to reflect the changing culture and leadership philosophy as well as updated guidance from OPM.
Still, like other agencies, USDA continues to battle with the cultural challenges identified in OPM's recent telework status report, which found that while nearly half (47 percent) of federal employees are eligible to telework, only 21 percent of those eligible do so on a regular basis.
For USDA, the biggest challenge is overcoming the cultural barriers, particularly in geographic areas across the country where employees and managers feel that traffic congestion, parking issues or continuity of operations planning are not good enough reasons for changing the way work is done, Cross said. It's these and other cultural barriers that the department hopes to tackle through the webinar series, not only for its own workforce but for the federal workforce at large, she added.
"USDA works hard to foster a concept of shared responsibility between both the employee and manager to make telework a success and demonstrate value for implementing the program on a more wide-spread basis," Cross said. "Accountability in performance and productivity is a key measure, but USDA also places a high value on working to keep our workforce engaged and motivated. Our leadership recognizes that offering workplace flexibility is a positive and effective strategy for doing that."