Salaries Are Rising for These Six IT Jobs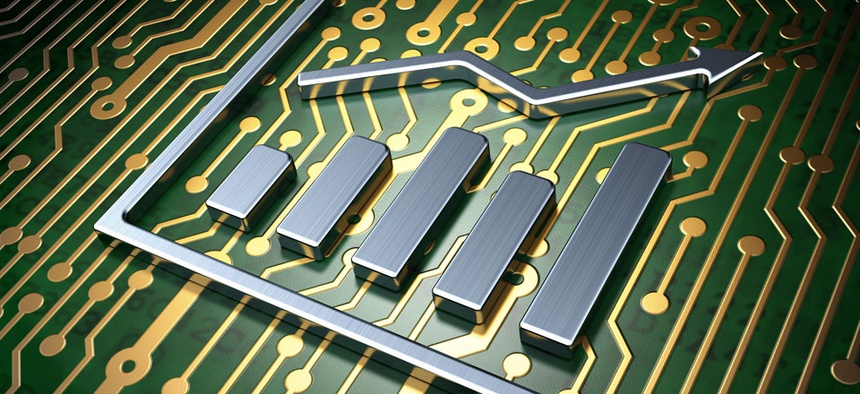 If you are fluent in one of six key technology skills, chances are your paycheck is getting fatter.
That's according to the new 2014 Salary Guides by Robert Half Technology, which found a sharp rise in salaries for information technology professionals who help their organizations in areas like big data, mobile media and information security.
Mobile applications developers are expected to see the largest salary increase (7.8 percent) this year, with annual salaries ranging from $100,000 to $144,000. Business intelligence analysts – who derive value for their organizations from data collected and stored – also can anticipate a sizable increase (7.4 percent) this year, with salaries ranging from $101,250 to $142,250.
Information systems security managers were among the IT professionals expected to see not only the largest pay increase but also the highest salaries overall. These professionals are projected to see a 6.8 percent bump in their base compensation this year, with average starting salaries ranging from $115,250 to $160,000, Robert Half found.
Other key skill sets seeing significant salary boosts were user experience designers (7.5 percent), mobile designers (6.3 percent) and user experience specialists (5.9 percent).
Hiring individuals with these and other in-demand skills often involves offering additional perks beyond compensation, and some organizations are doing just that. Among the top perks offered to retain tech staff were fresh food, professional development opportunities, an environmentally responsible approach to business, generous family leave, on-site health services, home cleaning services and travel opportunities.
"Not all employers can offer these types of perks," the report states. "But there are many other options that are both affordable and progressive, including nap rooms, yoga studios, relaxation lounges with arcade games and gaming systems, dog-friendly work environments, and paid time off to pursue volunteer opportunities."
For federal agencies, there's little doubt that even these so-called cost-effective perks like nap rooms and dog-friendly work environments would ever fly with lawmakers or taxpayers.  Are government's salaries – along with its unique mission – enough to recruit and retain these top technology professionals, particularly as these private sector perks become more prevalent? 
Get the Nextgov iPhone app to keep up with government technology news.
(Image via Maksim Kabakou/Shutterstock.com)