Federal CIO Council Refocuses on Workforce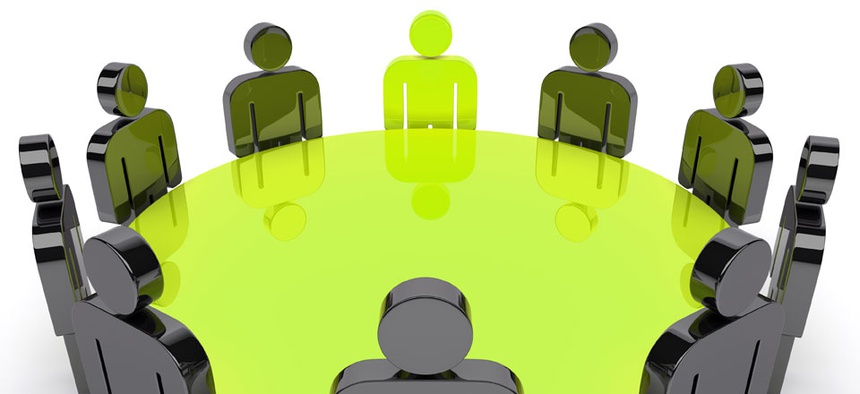 The Federal Chief Information Officers Council is prioritizing information technology workforce issues by reestablishing the Workforce Committee in its reorganization.
In a blog post on CIO.gov on Tuesday, the CIO Council announced the reestablishment of the workforce committee to focus resources on helping CIOs create a top-notch IT workforce. The committee will be led by Transportation Department CIO Richard McKinney and Nuclear Regulatory Commission CIO Darren Ash.
The council announced in August that it would reorganize itself to better address the Obama administration's priorities and changing technology trends. The reorganization led to the consolidation of six major committees and 29 subcommittees to just three committees focused on portfolio management, information security and identity management, and innovation.
The reestablishment of the workforce committee now adds a fourth committee to the reorganization. The Cyber Workforce Committee currently in the Information Security and Identity Management Committee and the IT Workforce Community of Practice will come together under the leadership of the committee's co-chairs, who will set strategic direction, identify priorities and initiate projects to help federal CIOs focus efforts on recruiting and retaining a highly-skilled IT workforce.
More specifically, the committee's workforce initiatives will focus on workforce planning, hiring, retention, training, balancing the federal-contractor workforce and ensuring agencies have the necessary levels of cybersecurity staff.
The committee also will work with the Chief Human Capital Officers Council and the Office of Personnel Management to highlight and address federal IT workforce issues. This will include coordinating on activities to identify effective solutions for hiring, training, classifying and providing professional development opportunities to federal IT professionals. 
(Image via monarx3d/Shutterstock.com)