Tech Salaries Rise -- Just Not Around Washington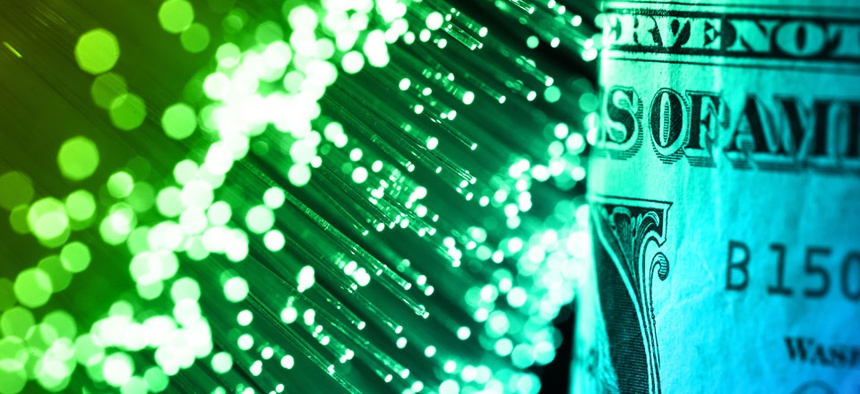 Technology professionals in 2013 saw average pay increases of nearly 3 percent, but declining satisfaction with pay suggests many believe they could find a new, better position.
That's according to Dice's 2013-2014 Salary Survey of more than 17,000 technology professionals. The survey found that average U.S. tech salaries increased 2.6 percent to $87,811 in 2013, up from $85,619 in 2012.
The 2013 pay increase was roughly half of the previous year's historic jump of more than 5 percent, though employers offered more frequent merit increases last year than in 2012. Bonuses were given out to 34 percent of respondents in 2013, with the average bonus totaling $9,323.
Salary increases were more common for early-career tech professionals, while bonuses were used more frequently for experienced professionals, Dice found.
But while average salaries were up last year, tech professionals indicated declining satisfaction with their salaries (54 percent, down from 57 percent in 2012). That could be problematic as organizations look to retain tech talent, as unemployment in the tech field remains low (3.7 percent) and a majority of tech professionals (65 percent) are confident they could find a new, better position in the year ahead.  
"With the tech unemployment rate low, technology professionals know they can take control of their careers," Shravan Goli, president of Dice, said in the report. "Tech hiring managers tell me they are stretching budgets where they can to keep their technology workforces focused and satisfied."
IT workers in Silicon Valley continue to be the most well-paid, with an average annual salary of $108,603 and an average annual bonus of $12,458. This marked an increase in salaries of more than 7 percent, though this large increase was due in part to the 2013 survey's inclusion of tech professionals earning more than $250,000 per year, Dice noted.
Average salaries in the Washington D.C./Baltimore area actually dropped slightly (-0.3 percent) in 2013, though average salaries in the region still remained the second highest in the nation at $97,588. Other top paying metro areas were Los Angeles (up 3.6 percent to $95,815), Seattle (up 0.8 percent to $95,048), Boston (down 0.2 percent to $94,531) and New York (up 4.7 percent to $93,915).
Big data continued to dominate the list of skill sets commanding the highest salaries, with nine of the top ten average salaries related to big data. Skills in project management, front end development, mobile, design and DevOps also garnered six figure salaries on average last year.
How do your skills, salary and perks stack up? 
(Image via PeterPhoto123/Shutterstock.com)