Obamacare Enrollment Tops 3 Million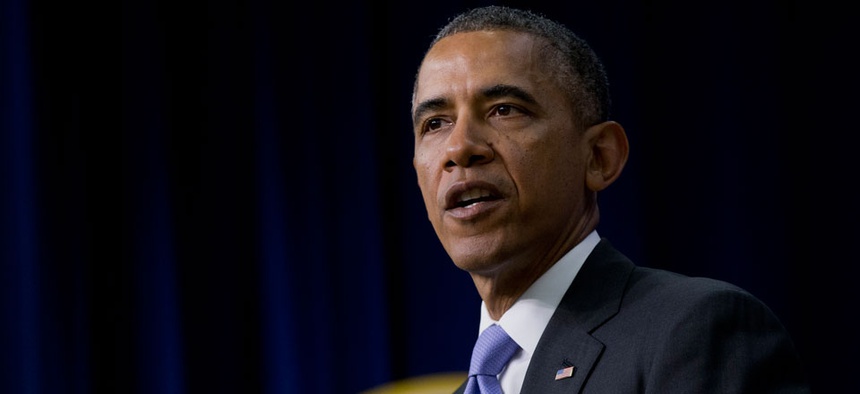 More than 3 million people have now enrolled in new health insurance plans offered through Obamacare, either using the federal site HealthCare.gov or state marketplaces, the Health and Human Services Department said on Friday.
That's still far short of the Obama administration's goal of 7 million new enrollees by the end of March but a sign that the pace of enrollments in the new marketplaces is picking up. Only 2.2 million people had enrolled in new plans by the end of December.
HHS officials have predicted enrollment will increase in the final weeks and months before the March 31 enrollment deadline, citing enrollment trends when similar plans were offered in Massachusetts.
They've predicted enrollment by young and healthy people who are necessary for the new plans to be cost effective will rise especially in those last weeks, also citing the Massachusetts experience.
As of Jan. 1, only about 30 percent of new enrollees were under 34 years old.
"With millions transitioning to new coverage already, we continue to see strong interest nationwide from consumers who want access to quality, affordable coverage," the department said in a statement. "As our outreach efforts kick into even higher gear, we anticipate these numbers will continue to grow, particularly as we  reach even more uninsured young adults so that they know that new options and new ways to help eligible individuals pay for their premium are now available, thanks to the Affordable Care Act." 
HealthCare.gov was beset by more than 400 computer glitches when it first launched, making the site virtually unusable for several weeks and depressing early enrollment. The site has functioned generally well since Dec. 1, following a round-the-clock repair process that included fixing glitches, adding more server capacity and instituting a new management structure.
The site has been dogged, though, by low consumer confidence and by claims from Republican investigators in Congress that information citizens submit to the site may not be secure from hackers.
Democrats on the House Oversight and Government Reform Committee who've seen subpoenaed documents from HealthCare.gov contractors say the Republican claims are overblown. HHS officials say HealthCare.gov meets all the government's information security standards and that there have been no successful hacks against the site since it launched. 
Get the Nextgov iPhone app to keep up with government technology news.