Why Insurers Want HealthCare.gov (and Obamacare) to Work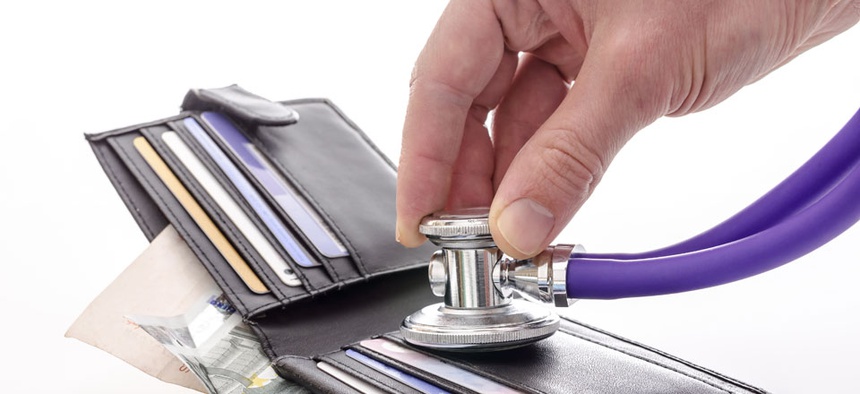 Congressional Republicans have relentlessly attacked Obamacare. The White House has been equally staunch in its defense. Yet despite the political entrenchment characterizing the health care debate, one group is quietly tacking toward a more practical solution.
Insurance companies are trying to ensure that the law works.
While few will speculate on how they'd react if the Affordable Care Act's troubles were to continue, insurers—some of whom opposed passage of the law—say they're working closely with the White House and executive-branch agencies to make sure the problems that plagued the law's first few months don't further hamper enrollment.
Robert Zirkelbach, a spokesman for the trade group America's Health Insurance Plans, said the group's members are regularly providing technical feedback to the administration.
While the insurance industry is not monolithic—several companies, for example, have opted out of state exchanges—most insurers have a stake in making sure the legislation works.
From their point of view, the government is a business partner, which explains both their softly worded criticisms and their behind-the-scenes efforts to get the exchanges functioning.
"The insurance industry is in a bit of an abusive, codependent relationship," said Tom Miller, a resident fellow and health insurance expert at the American Enterprise Institute. "They can't step out too far."
Insurers could criticize Obamacare more forcefully, outside observers say, but that could risk alienating the administration. To remain on the sidelines would mean ceding a say in how the law operates.
"I kind of wish there was a deeper conspiracy," Miller said. "But the bottom line is that they want to stay in business."
Politically, the law has become a lead weight for Democrats, with Republicans relentlessly hammering the woeful rollout. The Affordable Care Act is particularly troubling for vulnerable Senate Democrats, who are stressing their attempts to fix it legislatively. A pack of Democratic lawmakers, including Sen. Mary Landrieu of Louisiana, have proposed legislation aimed at allowing Americans whose plans were canceled to keep them.
But insurers by and large oppose those fixes because rates for 2014 have already been set and restoring canceled plans is easier said than done. Zirkelbach, for instance, said those kinds of proposals amount to "changing the rules in the middle of the game," and AHIP would not support Landrieu's proposal.
Therein lies the insurers' leverage, say health policy experts. The White House cannot afford to "throw them overboard," Miller said, because it needs their help with the website. Insurers have been forward about this point in particular.
"In addition to fixing the technical problems with HealthCare.gov, the significant 'back-end' issues must also be resolved to ensure that coverage can begin on Jan. 1, 2014," AHIP President and CEO Karen Ignagni said recently in a statement.
The administration has three months to demonstrate to insurers that the Affordable Care Act is succeeding, according to Ed Haislmaier, a senior research fellow at the Heritage Foundation's Center for Health Policy Studies. He also argues that there are bellwether insurers to watch.
Wellmark, a Blue Cross Blue Shield subsidiary in Iowa and South Dakota, is not participating in the Obamacare exchanges in 2014, but plans to offer coverage in 2015. An important indicator of how well the law is doing, Haislmaier said, would be if Wellmark revises its 2015 plans.
Meanwhile, observers expect insurers to cooperate with the White House on setting up the exchanges.
(Image via Gajus/Shutterstock.com)
gm