Death Toll of 2009 Swine Flu Outbreak Is 10 Times Higher Than Once Thought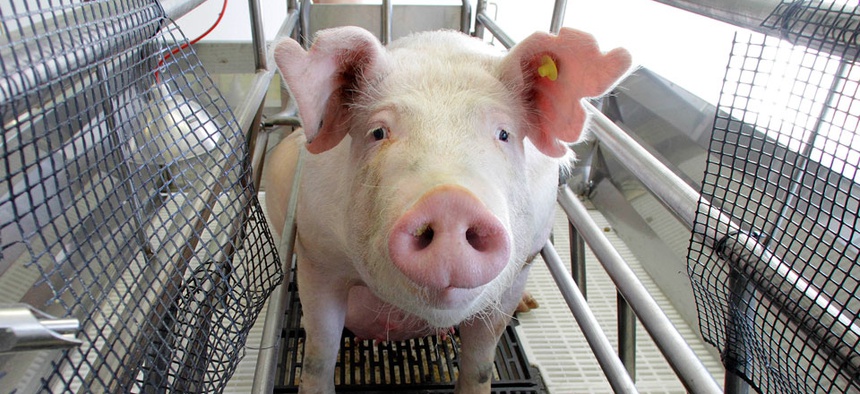 In April 2009, a case of an unexpected type of seasonal flu was reported in California. Laboratory tests revealed that the H1N1 virus, dubbed the swine flu because of its similarity to a virus found in pigs, was unlike anything anyone had ever seen in humans or animals.
Reports of people infected with the virus spread like wildfire, reaching tens of millions in the United States. In a matter of days, the government declared a public-health emergency, and the Centers for Disease Control and Prevention began dipping into its national stockpile of influenza-battling supplies, like viral drugs, respiratory devices, and gloves. By June, the World Health Organization declared a global pandemic, with H1N1 popping up in more than 100 countries, including all 50 U.S. states.
A year after the outbreak, WHO reported 18,449 laboratory-confirmed deaths from the H1N1 pandemic worldwide, a number widely considered too low. A WHO-funded study published online Tuesday in the journal PLOS Medicine has found that the death toll from the 2009 outbreak is 10 times higher than the original count, totaling nearly 203,000 deaths around the world.
The researchers, more than 60 in 26 countries, explain that the original statistics were based only on people with confirmed cases of H1N1, excluding those infected who were never tested and diagnosed but nevertheless perished as a result of the virus.
Researchers combined virology data from WHO and mortality information from 21 countries, which account for about 35 percent of the world's population, to estimate the number of H1N1-induced respiratory deaths. They then projected those results onto the rest of the globe. If deaths stemming from other health problems, such as heart diseases, exacerbated by the virus are taken into account, the pandemic's casualties can reach up to 400,000.
Most of the deaths occurred in people younger than 65, the study found. By contrast, seasonal influenza usually affects older individuals. A majority of deaths also occurred among those living in certain parts of the Americas, with Mexico, Argentina, and Brazil showing the highest death rates in the world. The toll was far lower in New Zealand, Australia, and most parts of Europe.
The H1N1 virus continues to circulate in the U.S. and abroad, and it has joined the ranks of other seasonal flu viruses that current flu shots protect against. The threat of another outbreak like the one in 2009 is low—at least for this specific kind of virus.