Cisco, Vets Push IT Careers for Transitioning Military Personnel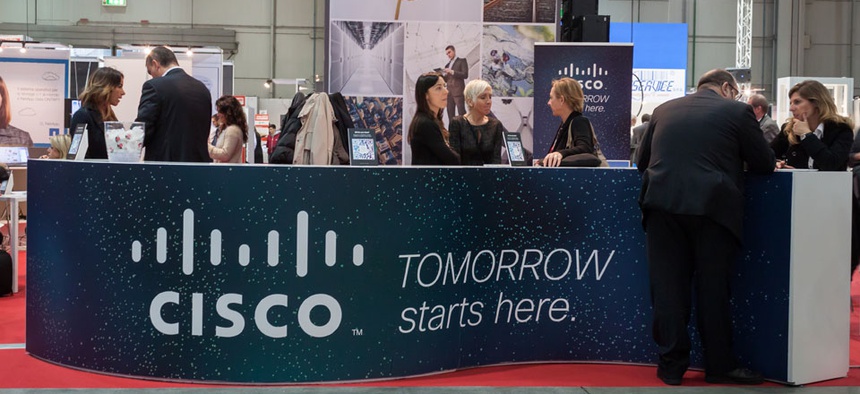 Military veterans and a leading technology company are using this Veterans' Day as a platform to encourage transitioning military personnel to pursue careers in information technology.
Cisco, in partnership with the White House and other IT companies, in April launched the first-ever IT Training and Certification program, which provided 1,000 veteran and transitioning military personnel with IT backgrounds with free and reduced-cost access to IT training and certification exams and career matching opportunities.
"The war in Afghanistan is drawing to a close in 2014, and we have several million armed services personnel who will be coming off of active duty within the next several years and coming into a somewhat anemic economy," said Michael Veysey, director of veterans programs at Cisco. "It's not that there is a shortage of jobs in the U.S.; there are 3.7 million open positions today. The major challenge is how does one match their military skills to these civilian occupations."
The training and certification program came out of recommendations made last June by the Military Credentialing and Licensing Task Force, which recommended pairing up the unique contributions veterans bring with their military expertise and training with the need in the IT industry for more highly-skilled workers. The task force also found that while the majority of IT specialists in the military receive training similar or equal to their civilian IT counterparts, very few seek additional off-duty industry training that can lead to IT certifications.
Andrew Marsh, a four-year 1st Lieutenant communications officer in the Marine Corps, was accepted into the training and certification program in May and has since earned three certifications: the Cisco Certified Network Associate, NetApp Certified Storage Associate and Information Technology Infrastructure Library. Marsh was recently offered a position as a consultant with PGTEK of Reston, Va., focusing on geospatial imagery and data center projects. He's also become the poster child for the training and certification program.
"In the Marine Corps, you're used to doing more with less, so coming into the civilian world is kind of intimidating because you feel like everyone is ahead of us a decade or so," Marsh told Wired Workplace. "The skills I learned in the military are really applicable, but it's easy to get intimidated once you see all of the new technologies out there."
Marsh was able to match his military service codes to IT career paths and identify the certifications required for those jobs through an online talent exchange platform known as the US IT Pipeline, developed by Futures, Inc. with support from Cisco. The Futures and Cisco team identified 12 high-growth civilian IT jobs and developed algorithms to match the skills for those jobs with roughly 9,000 military occupation codes.
Veysey said the first phase of the initiative garnered more than 2,200 applications from transitioning service members and veterans, some of whom had no IT experience but wanted to enter the IT field.  
"DoD has estimated that more than 160,000 service members with an IT background will be transitioning out of the military in the next 12 months, so moving 1,000 through a pilot program is just a drop in the bucket," Veysey said. "What we wanted to do was demonstrate success, and if successful with these 1,000, we could scale and expand the program to the other 160,000 as well as to other industries like health care and transportation."
Still, expanding the program beyond the initial 1,000 will be a challenge given continued budget pressures and sequestration, Veysey added. Cisco, along with the White House, Defense Department and other IT companies that participated in the first phase of the program, will meet in Washington on Nov. 20 to discuss the possibility of implementing a second phase of the program. One potential solution would be for service members to apply their GI Bill benefits toward IT certifications, Veysey said.
"It's still not front page news, but there's the expression, 'babies, puppies and veterans are very popular,'" Veysey said. "I think what you're going to find particularly as the Afghan war closes down is that interest from the public is going to wane with respect to supporting our veterans. The time is now for the private and public sector to establish these long-term programs because these challenges are going to be with us for decades. We've got the momentum now, and I think we need to capitalize on it." 
(Image via Stefano Tinti / Shutterstock.com)