House Passes Bill to Speed Up VA Claims Appeals Process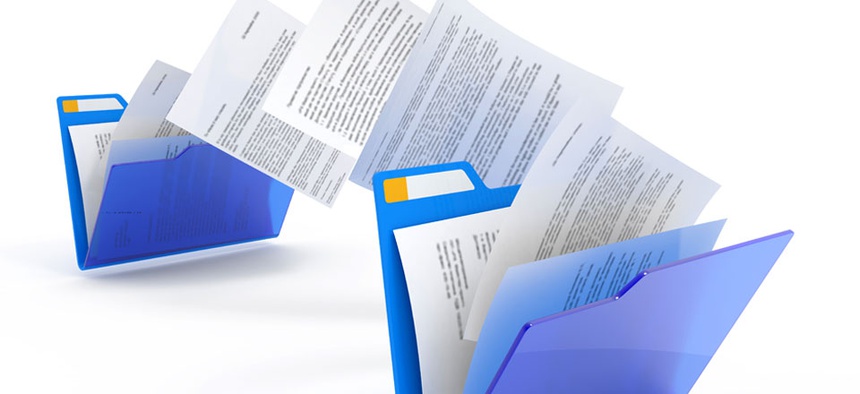 The House has passed a bill that would streamline the Veterans Affairs Department's disability claims appeal process, speed up the transfer of medical records from the Defense Department and Social Security Administration to VA  and mandate more visibility into the claims backlog.
The bill establishes a 15-member commission or task force that would conduct a study of the VA disability claims backlog in general, examine ways to speed up the process and, in particular, focus on the complex and lengthy claims appeal process. The task force or commission would be required to seek advice from veterans services organizations, Internet technology companies and the insurance industry on how to reduce the claims backlog. There were 404,656 claims pending on Tuesday, down 7,048 claims from 411,656 on Oct. 21.
The claims appeal process involves numerous steps, including internal reviews by the Veterans Benefits Administration, the Court of Appeals for Veterans Claims and the United States Court of Appeals for the Federal Circuit in Washington.
The bill, which needs to be passed by the Senate and signed by the president before it becomes law, calls for the task force to examine "the necessity of multi-tiered levels of appeal at the [VA] regional office level" which includes at least five steps and the effectiveness of multiple court reviews.
The task force, the bill said, should examine whether or not judicial reviews should be expanded to all federal circuit courts, which could then hear class action lawsuits on claims appeals. Currently  256,061 veterans have claims in the appeals process, with an average wait of 1,598 days inside the VA and another 321 days in the veterans claims appeals court, The Washington Post reported Sept. 10.
VA needs access to Defense and in some cases Social Security medical records, and the bill calls for transfer of those records 30 days after those agencies receive the request from VA.
Currently VA posts its total disability claims backlog on the Web on a weekly basis. The bill requires VA additionally to detail backlog information for each of its 56 regional offices, with claims information broken down by medical condition processing time.
The House also passed bills to help veterans to transition to civilian life, mandate that VA automatically provide an appeals form to veterans whose claim has been denied and extend the life of a student veteran advisory committee for two years.
These bills' passage is a "shining example of how our legislative process is supposed to work," said Rep. Jeff Miller, R-Fla, chairman of the House VA Committee. "Republicans and Democrats came together to support a range of legislation with two overarching goals: helping veterans, while improving accountability and efficiency at the Department of Veterans Affairs."
--
Be part of the federal technology conversation at Nextgov Prime on Nov. 20th - 21st. To register (it's free!), visit nextgov.com/prime
(Image via Modella/Shutterstock.com)