Naval Academy Hits the LEGO Yellow Brick Road to Teach Weapons Control Design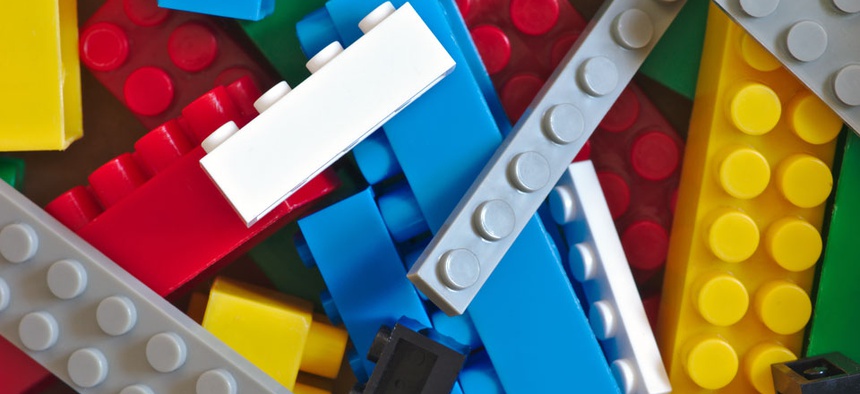 The Naval Academy will use some smart bricks from LEGO this fall to teach midshipmen the fundamentals and design of automated weapons control systems.
The academy plans to buy 133 LEGO MINDSTORMS Education NXT kits for use in the Control Systems Laboratory of the Naval Weapon Systems course, spokeswoman Judy Campbell said.
The NXT kit includes a 32-bit, battery powered microprocessor brick, equipped with Bluetooth wireless communications; four input and output ports and three interactive servo motors; and ultrasonic, sound, light and two touch sensors.
Campbell said the academy will also provide midshipmen with 67 LEGO MINDSTORMS Education Resource Sets, which include accessories such as InfraRed seekers, gyros and color sensors to support planned exercises.
The LEGO kits will be used to "to demonstrate the fundamentals and design of automated weapons control systems, to include open and closed systems, controllers, sensors and unmanned systems," Campbell said. "The midshipmen will use the LEGO MINDSTORMS visual drag-and-drop programming environment to build control systems."
LEGO introduced the MINDSTORMS programming kit in 1996. The kit was targeted at middle school students, but since then the kits have been embraced at all levels of education. Texas Tech University in Lubbock uses the LEGO kits in its basic science, technology, engineering courses and the engineering school at the University of California uses a Lego robot kit to teach fundamental skills in the design of computer-controlled mechanical systems.
(Image via Andrey Savin/Shutterstock.com)