Amendment to Block NSA Data-Collection Loses by Thin Margin in House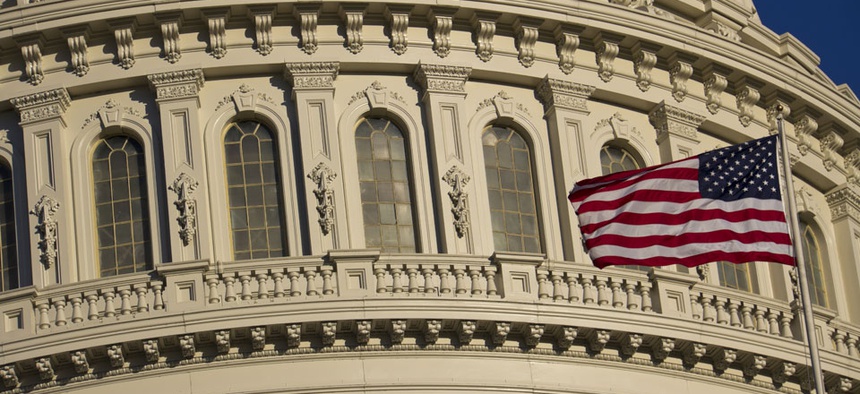 The House on Wednesday night narrowly defeated a contentious amendment to the Pentagon spending bill to stop the National Security Agency from collecting phone and email information on persons not under investigation for terrorist plots.
The 205-217 vote blurred party lines, creating unusual coalitions and tensions. Sponsored by Rep. Justin Amash, R-Mich., a conservative libertarian, the amendment gained the backing of liberal Democrats also opposed to such a sweeping a collection of records as revealed last month by Edward Snowden, a former NSA contractor who leaked details about the surveillance programs to the press.
But the amendment was opposed by Amash's own party leaders. The White House also argued the measure represented a hasty attempt to undo counterterrorism tools under the Patriot Act. James Clapper, the director of national intelligence, and NSA head Gen. Keith Alexander argued against the measure.
"Too far, too fast on the wrong legislative vehicle," argued Rep. Dutch Ruppersberger, D-Md., on the House floor before the vote, suggesting an annual appropriations bill is not the right way to address these privacy concerns.
Ruppersberger is ranking member of the House Intelligence Committee. He was joined in his opposition by Intelligence Committee Chairman Mike Rogers, R-Mich., who said he'll work to consider additional privacy protections this fall, but warned that passing the amendment "takes us back to 2001."
Amash, defending his amendment on the floor, said the arguments against it were based on "fear." Citing historical precedents, he said, "They'll tell you the government must violate the rights of the American people from those who hate our freedoms," he said.
The vote tally showed Amash was joined by 93 of his fellow Republicans and 111 Democrats in support of his amendment, while 134 Republicans and 83 Democrats teamed to defeat it.
The House later passed its overall defense spending bill for fiscal 2014—a $512 billion measure—by a 315-109 vote. 
This article appears in the July 25, 2013, edition of National Journal Daily.
(Image via multitel/Shutterstock.com)