Congress Turns to Intel Committees as Members Seek Details on Data Collection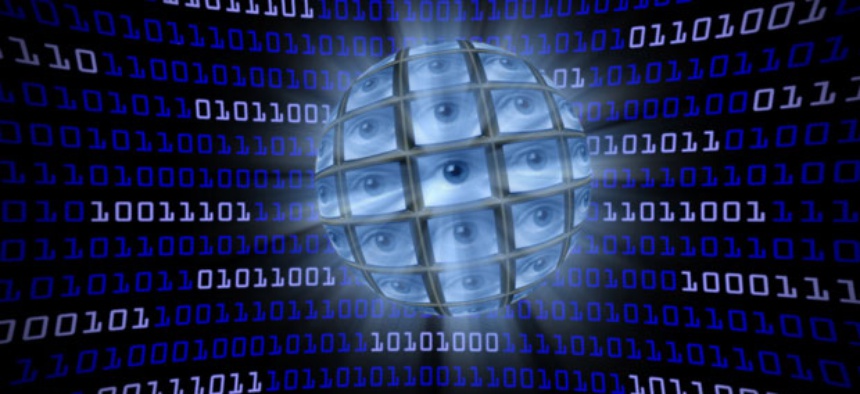 Rep. Elijah Cummings walked out of a closed all-member House hearing on the government's data collection last week and headed for the nearest exit, trailed by a gaggle of reporters. They asked the Maryland Democrat if he had learned anything new about the surveillance. Yes, Cummings replied, but no, he couldn't talk about it. "I don't feel comfortable with the program," he added.
Moments later, Rep. Brad Sherman, D-Calif., explained in greater detail the issue facing lawmakers: Members have access to intelligence, but without the aid of staff or counsel because it's classified. So, deciphering the material can be challenging, Sherman said.
As revelations about the government's collection of phone and Internet data emerge, Cummings's and Sherman's reactions suggest how far removed some rank-and-file members have been from overseeing the programs even as members of the influential House and Senate Intelligence committees vouch for the intelligence community and argue they carry out sufficient oversight.
The committees, through their chairmen and ranking members, are taking on a prominent role in explaining the government's programs, in part because until Edward Snowden's leak, they had been secret, but also because the committees are charged with overseeing the intelligence community and members are eager to point out that they're doing their job.
House Intelligence Committee Chairman Mike Rogers, R-Mich., and ranking member Dutch Ruppersberger, D-Md., vowed last week to declassify information they argue would show the programs have thwarted attacks.
"If you can see just the number of cases where we've actually stopped a plot, I think Americans will come to a different conclusion than all the misleading rhetoric I've heard over the last few weeks," Rogers said on CNN's State of the Union.
It's not just House Democrats who said they knew little about the National Security Agency surveillance programs. Tea-party hero Sen. Ted Cruz of Texas said Sunday on Fox and Friends that lawmakers were "kept totally in the dark." Other lawmakers emerging from a closed all-Congress briefing in the Capitol Visitors Center last week said they had received little information about the programs. Freshman Rep. Ron DeSantis, R-Fla., told National Journal Daily that the briefing was the first time he heard of the programs. Veteran Sen. Bob Corker, R-Tenn., said last week he had not heard of one of the programs.
For Senate Majority Leader Harry Reid, D-Nev., and national security hardliners, that's unacceptable.
"To complain that, 'I didn't know this was happening'—we've had many, many meetings that have been both classified and unclassified," Reid said. "If they don't come and don't take advantage of this, they shouldn't come and say they haven't been aware of this."
"If you didn't know, you got nobody to blame but yourself," said Sen. Lindsey Graham, R-S.C., according to Public Radio International.
For some members of the Intelligence committees, though, it's hardly surprising that panel members help translate complex and classified issues for their colleagues. Sen. Angus King, I-Maine, a member of the Senate Intelligence Committee, stopped short of comparing the intelligence committees to ambassadors for the intelligence community; he said that suggests lawmakers work for the community and not the public. But committees do serve as a kind of proxy for lawmakers.
"In fact, the committees are acting on behalf of their colleagues," King said, "just like the [Senate Health, Education, Labor, and Pensions Committee] acts on behalf of their colleagues on health and other issues."
Over the past 10 days, the committees have spent "certainly a great deal of time" on government surveillance, King said. On Thursday, the Senate Intelligence Committee held a closed briefing of all senators on data collection. The committee meets again this Thursday, part of a regular series of meetings held on Tuesdays and Thursdays. The House will hold a hearing Tuesday titled "How Disclosed NSA Programs Protect Americans, and Why Disclosure Aids Our Adversaries." It also held an all-member hearing last week.
The committees' defense of the programs, though, makes some experts skeptical because, they argue, the committees have close ties to the intelligence community. Jonathan Turley, a George Washington University law professor and a civil libertarian, is critical of the committees' attempts at oversight.
"These are people who long ago fell in line with the intelligence community," he said. "Many of their staff are former intelligence people or they have gone into the intelligence field, so it's a really quite incestuous relationship. It's a true revolving door that goes back and forth. There is no evidence of serious effort at oversight."
Turley said he has testified before both panels in classified settings, and was direct about the problem with their reputation.
"I haven't hesitated to be honest with them that both the House and Senate Intelligence committees are viewed as a colossal joke by whistle-blowers and civil libertarians. These are committees that have long been viewed as captured by the agencies they are overseeing," he said.
Not surprisingly, King disagreed with the criticism.
"I've seen some very sharp questioning, some great skepticism, from both sides of the aisle," he said.
Stacy Kaper contributed to this article, which appears in the June 18, 2013, edition of National Journal Daily as "Lawmakers Turn to Intel Panels for Surveillance Details."