Air Force Special Ops wing plans to buy inexpensive iPad flight software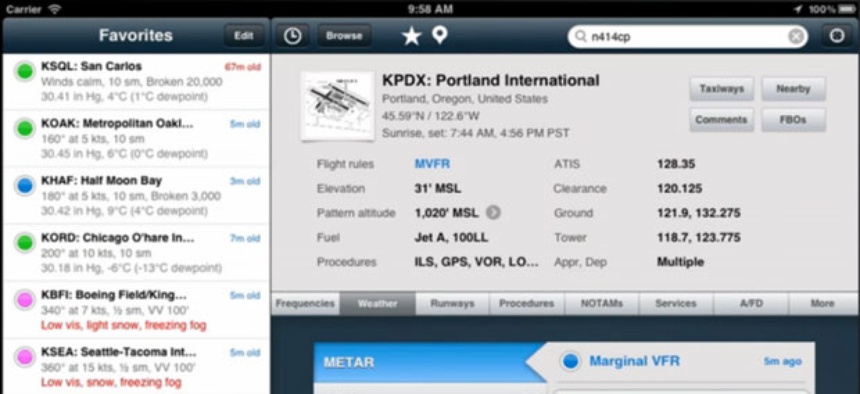 The Air Force 27th Special Operations Wing at Cannon Air Force Base, N.M., plans to buy flight navigation software for pilots using Apple iPads from a small Houston-based company that sells its products through the Apple apps store.
The 27th Wing, which operates AC-130 gunships and CV-22 vertical takeoff aircraft, said in a notice posted on the Federal Business Opportunities website that it plans to issue a sole source contract for 80 licenses for ForeFlight Mobile Pro software from ForeFlight LLC. The iPad app features approaches, departures, arrivals and diagrams for the entire United States and Canadian instrument flight region along with information for airports in 220 countries. 
Foreflight sells its Pro app on a subscription basis at an annual cost of $149 for one pilot and $10,500 for 75 pilots. The Jeppesen division of Boeing Co. sells its iPad flight software at an annual cost of roughly $1,800 per pilot.
The Air Force Special Operations Command in April awarded a $1.9 million contract for 2,725 iPads to Executive Technology Inc. of Phoenix to store digital flight charts and aircraft manuals.
This followed a $9.6 million award by the Air Mobility Command to Executive Technology for 18,000 iPads for use as electronic flight bags in March.