Senators create drone caucus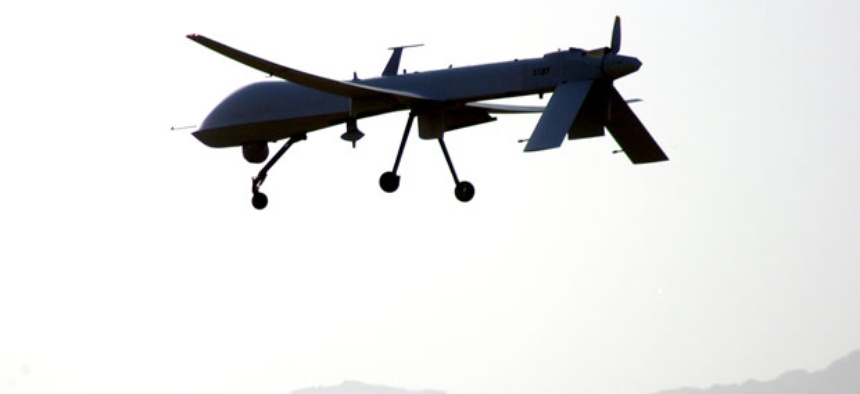 Several senators have created the Senate Unmanned Aerial Systems Caucus to help shape national policy on civilian and military drones.
The caucus is headed by Sens. Jim Inhofe, R-Okla., and Joe Manchin, D-W.V., who both serve on the Senate Armed Services Committee.
"I have heard from constituents and agree with their concerns with expanding unmanned aerial systems," Inhofe said Thursday in a statement. "One of the purposes of this caucus is to ensure we address these risks and protect Americans' constitutional rights, while also providing a way forward with UAS operations that improves our national security and emergency and disaster response."
The Senate UAS caucus is similar to the House's Unmanned System Caucus, which currently has 58 members. The House caucus has become a magnet for lobbying funds, critics charge, with legislators receiving nearly $2.3 million in contributions from drone manufacturers since 2011.