DARPA wants to prevent overheating in military chips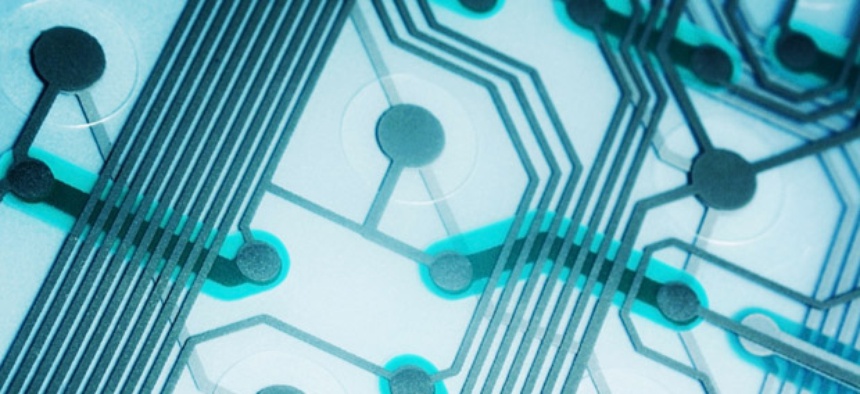 The military venture capital wing wants to fund technology that controls the flow of coolant fluids in chips, with the goal of preventing overheating in military weapons systems.
The Defense Advanced Research Projects Agency is looking to support scientists in building systems to direct heat with evaporative liquid cooling, as part of an experimental program called ICECool Systems, a notice on FedBizOpps.gov reveals. Defense hopes to eventually integrate the technology into the commercial-off-the-shelf devices with the aim of "overcoming the excessive weight and volume, as well as thermally-limited performance, of traditionally-cooled COTS components," the notice states.
As military technology has gotten more complex, device components have begun consuming more and more power. This has created the risk of heat pockets, degrading their performance.
Cooling strategies that impact performance of chips are strongly discouraged, the notice states. Responses are due Sept. 13.
This isn't the first time the Pentagon has solicited ideas for managing heat in electronic systems. DARPA's Thermal Management Technologies program aims to build ways to transport heat emitted by devices, through the development of novel materials and other cooling techniques.