Navy to talk with defense contractors about building solid-state laser weapons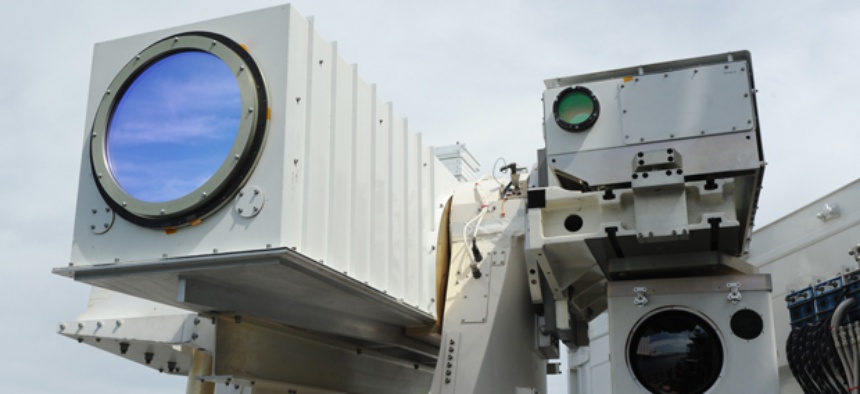 The Office of Naval Research and Naval Sea Systems Command will hold talks with defense contractors to create weapon systems that shoot lethal laser rays, documents show.
The move highlights the Pentagon's determination to push laser weapons, long seen as a science-fiction fantasy, from the laboratory to the battlefield.
The government wants to develop and demonstrate "one or more" advanced solid-state laser weapon systems, the industry day notice reads. Solid-state lasers involve high-powered laser beams shot from solid chemicals, rather than liquids or gas. The Pentagon is "interested in components, subsystems and innovative science and technology ideas that may support such a weapon system," the document states.
The talks, which may only be attended by U.S. citizens holding secret-level clearances, will be held in Washington on May 16.
The Navy has been pushing for solid-state, high-powered laser weapons for over a year. The money may be starting to bear fruit in some experiments. The Office of Naval Research and weapons maker Northrop Grumman demonstrated last April that a target vessel could be wrecked by a solid-state laser fired from a ship.
Northrop Grumman announced this week that it had test-fired solid-state lasers that met the size and weight specifications to be operational on the field. The company said the laser beams could blaze through the skin and vital parts of a drone.