Earnings preview: Keep these Defense contractors on your radar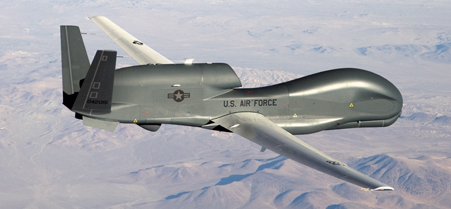 The Pentagon in January canceled one of its Global Hawk surveillance program.
A fleet of defense heavy-hitters are slated to report their first quarter earnings next week. Dow Jones Newswires spotlights military contractors on Wall Street's and the industry's radar.
Northrop Grumman Corp. could unveil details about plans for its Global Hawk unmanned aircraft system when it posts earnings on April 25. The Pentagon in January canceled one of its Global Hawk surveillance programs, but the contractor said it planned to work with the department to review alternatives.
Lockheed Martin Corp., due to report earnings on April 26, may disclose new updates to its F-35 Joint Strike Fighter program. The program has been beleaguered by delays and cost overruns. Separately, the company has been on an acquisition streak to meet changing military needs, and has indicated that it is interested in pursuing opportunities in health information technology, cybersecurity and energy, according to the Washington Post.
Raytheon Co., which posts its earnings April 26, is likely to focus on how it has been expanding overseas business to offset uneven sales of missile systems, its largest revenue source. Raytheon got the green light in November from Congress and the U.S. State Department to upgrade Saudi Arabia's missile-defense system, a deal valued at $1.7 billion.
Overall, the outlook for U.S. military contractors in the first quarter has been clouded by uncertainty over future Pentagon budget cuts that won't lift until after the November presidential election. Read the full report from Dow Jones.