Pentagon's Wideband Global satellite system gains international investors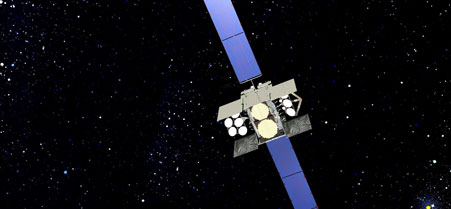 Air Force illustration
Canada, Denmark, Luxembourg, the Netherlands and New Zealand agreed to contribute $620 million toward development of a ninth satellite in the U.S. Wideband Global satellite communications system, top U.S. Air Force officials told a press conference at the Canadian Embassy in Washington on Tuesday.
In return, these countries will gain access to the Wideband Global satellite communications system, said Heidi Grant, deputy undersecretary for international affairs for the Air Force. Three of the nine planned Wideband Global satellites are in orbit, each with a maximum total throughput of 3.6 gigabits per second of data. Grant said the agreement will provide the five countries "immediate access" to those satellites.
Built by Boeing Co., each satellite costs about $1 billion. Boeing plans to launch the fourth from Cape Canaveral, Fla., on Thursday.
Other international partners already have provided financial support. In 2007 Australia invested $740.9 million in the system, helping to fund the sixth satellite, according to an Air Force fact sheet. Grant said these investments will allow the partners to use the Wideband Global satellite system for 20 years.
Peter MacKay, Canada's minister of national defense, told a press conference in Ottawa on Tuesday that the Wideband Global satellite agreement will provide Canadian forces with "guaranteed access to independent communications channels" on the satellites. Canada's contribution to the communications satellite system is $337.3 million, according to a Canada Defense fact sheet, $140 million less than the Canadian government approved in October 2011.
Canada spends $25 million annually on commercial satellite leases, and anticipates its bandwidth demands will grow significantly during the next 20 years. Investment in the Wideband Global satellites was "by far the most operationally effective and cost effective option" to meet bandwidth requirements, the Canadian fact sheet said.
Wideband Global satellites operate in the military X-band and the high-frequency Ka-band, which permits the use of small dishes for on-the-move satellite communications to support ground forces. Boeing said the fourth satellite and all subsequent satellites will be designed to support transmission of high-bandwidth data from battlefield surveillance systems, including unmanned aerial vehicles.