FDA fielding app to track drug side effects during emergencies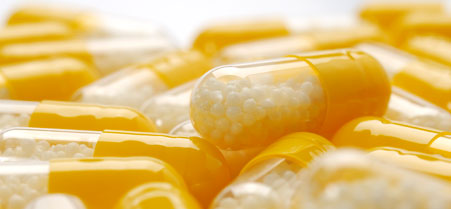 Martina Kalaba/Newscom
This story has been updated.
The Food and Drug Administration is building a surveillance app for clinicians and regulators to monitor patients having bad reactions to experimental drugs administered during public health crises, agency officials said.
The so-called Real-Time Application for Portable Interactive Devices, or RAPID, will collect videos and images of patient reactions, such as skin lesions, as well as sound recordings of medical histories. And the app will be able to display geographic trends in effects by tracking the Global Positioning System locations of users. The system first will be tested on a small number of smartphone users and later tried out on tablet computers, including iPads, according to a notice posted Wednesday on the government buying website FedBizOpps.
FDA plans to contract with a software developer that can produce a fully operational prototype within one year and a strategy for fielding the app nationwide, the solicitation stated. The tool must be compatible with iPhones, Android-based phones and BlackBerry devices -- in that order of priority, according to the announcement.
There is not yet a timetable for hiring a company or for nationwide rollout. "It is still very early in the acquisition process," FDA spokeswoman Patricia El-Hinnawy said. "This solicitation is a first step to gauge if vendors are able to do this type of work." Vendor input is due on Jan. 18. After receiving responses, the agency "will be in a position to provide more definitive information" on when the product will be available, she said.
Agency officials expect the app will solve a problem discovered during the 2009 pandemic flu outbreak. In that crisis situation, FDA regulators had no up-to-date information on the effects of an investigational drug, Peramivir, which was dispensed under a special emergency authority. The existing monitoring system, called Medwatch, could transmit reports of adverse reactions by phone, fax, snail mail or e-mail only if an emergency worker could find a computer. The upshot: about 10 percent of bad reactions to drugs are not reported, according to federal auditors.
FDA officials realized an app would make possible portable, instantaneous reporting -- as well as allow officials to reciprocate by broadcasting immediate warnings and directions to clinicians.
That two-way communication would be an improvement over the existing method of issuing press releases directing doctors and patients to go to FDA.gov, which "is time-consuming, costly, burdensome and late to implement in crisis situations," FDA officials said.
By harnessing GPS data on users' phones, for the first time, regulators will be able to map clusters of incidents. For example, FDA personnel can diagram regions of the country where batches of pharmaceuticals have been distributed and then overlay the locations of reported side effects to trace the root cause. It is unclear whether geo-tracking will be the default setting on the app. According to the project requirements, the vendor must "allow [a] registration system for people who want to participate in the nodal network -- willing to send 'locator' information."
The app will be able to handle image attachments, such as X-rays, medical records and electrocardiograms, with an ultimate capacity of up to 4 million reports annually.
The winning contractor will have to ensure the app is available at all appropriate online marketplaces, such as Apple's App Store, and that it appears at the top of search results under a variety of keywords.