GSA Organizing New Artificial Intelligence Group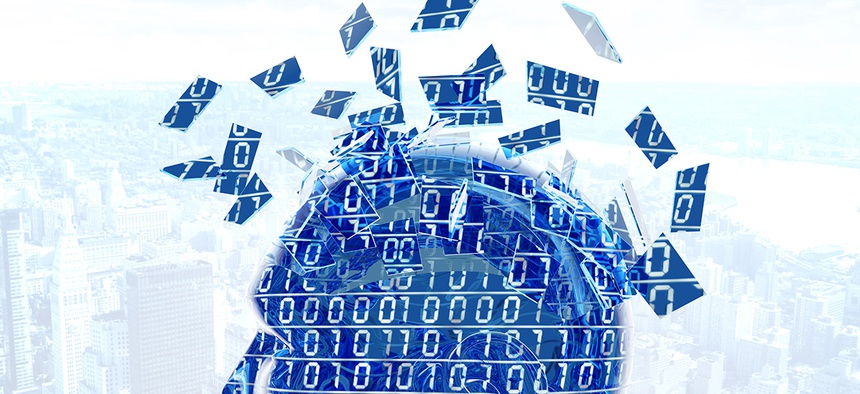 The community of practice will focus on how artificial intelligence can improve citizen services.
Updated: The headline and article have been updated to clarify the relationship between the artificial intelligence group and the Data Federation.
Government-funded artificial intelligence programs could soon be organized under a new effort by the General Services Administration.
On Monday, GSA plans to announce a new community of practice dedicated to artificial intelligence, according to Technology Transformation Service data portfolio lead Philip Ashlock. Ashlock was speaking at a Digital Government Institute conference on Thursday.
The community, called the AI for Citizen Services Community, would be focused on ways artificial intelligence can be used to improve interactions with citizens—similar to digital assistants like Apple's Siri or Amazon's Alexa. For instance, the Commerce Department recently participated in a hackathon at Amazon's Seattle headquarters aimed at incorporating federal data into Alexa's voice-controlled capabilities, such as using National Oceanic and Atmospheric Administration data to tell users what the weather's like.
» Get the best federal technology news and ideas delivered right to your inbox. Sign up here.
This is one of many GSA programs attempting to group similar tech efforts across government. GSA earlier this month created the Data Federation, a site that intends to coordinate the disparate existing data-related efforts at various agencies by sharing standards, case studies and reusable tech tools. The new community of practice would encourage agencies to share their efforts on artificial intelligence, but is not a part of the federation.
The Data Federation itself is still in the very early stages, Ashlock said—long term, it's working with 18F and the Presidential Innovation Fellows program to develop a "maturity model" to understand how data projects tend to evolve.