Edward Snowden: NSA Reforms Mark 'A Turning Point'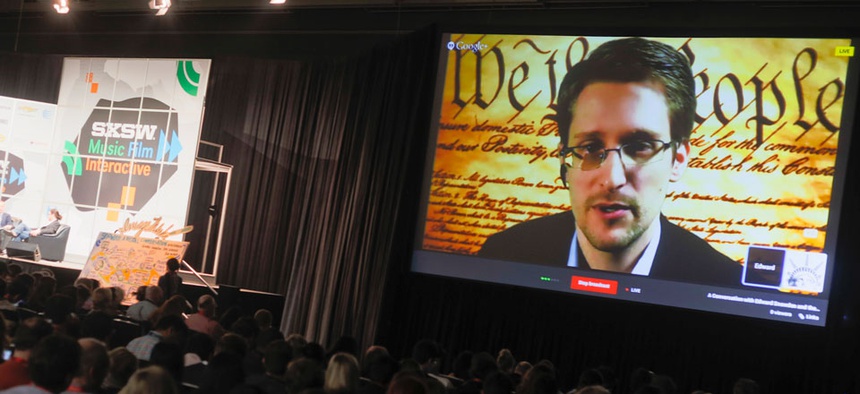 Edward Snowden came close to outright declaring victory Tuesday in his crusade against government spying, seizing on the White House's plan to end bulk collection of domestic phone records in its current state.
"This is a turning point, and it marks the beginning of a new effort to reclaim our rights from the NSA and restore the public's seat at the table of government," the former National Security Agency contractor said in a statementcirculated by the American Civil Liberties Union, which is providing the fugitive legal advice.
He added: "Congress is considering historic, albeit incomplete reforms. And President Obama has now confirmed that these mass surveillance programs, kept secret from the public and defended out of reflex rather than reason, are in fact unnecessary and should be ended."
Snowden's comments arrive a day after The New York Times reported that Obama would accept a proposal from his administration to allow the vast database of phone records to stay in the hands of phone companies. The switch from current protocol would allow NSA agents to access data on a target only after obtaining an order from the Foreign Intelligence Surveillance Court.
Snowden, 30, became an overnight household name in June 2013, after leaking about 1.7 million top-secret documents he downloaded when employed in Hawaii by government contractor Booz Allen Hamilton. A torrent of news reports exposing the government's surveillance programs continued throughout the year and has not abated in 2014.
Snowden fled to Hong Kong and eventually landed in Russia, where he currently resides, following an extended diplomatic controversy culminating with him earning temporary asylum there.
Earlier on Tuesday, Obama said he was "confident" the NSA changes would address privacy concerns.
"It allows us to do what is necessary in order to deal with the dangers of a nefarious attack and addresses the dangers that people have raised," the president said.