The Day Before the State of the Union Has Been Full of NSA Leaks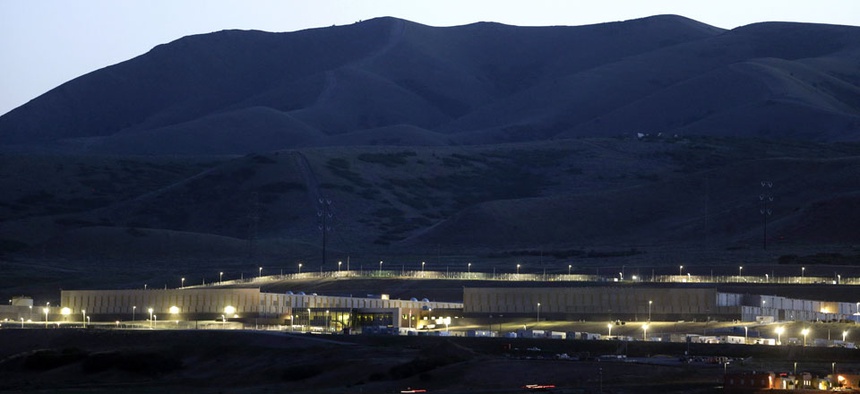 Rapid-fire reports revealing secret government surveillance programs hit the Internet Monday, just a day before President Obama will deliver his annual State of the Union address before Congress.
NBC News reported Monday afternoon that the British government can "tap into the cables carrying the world's Web traffic at will and spy on what people are doing on some of the world's most popular social-media sites, including YouTube, all without the knowledge or consent of the companies."
Documents provided by Edward Snowden purport to show British intelligence officials presenting a pilot program to NSA agents in 2012 in which they could monitor YouTube in real time and collect data from Facebook and Twitter. Called "Squeaky Dolphin," the documents show "broad real-time monitoring of online activity" that includes videos watched, blog visits and favorited URLs.
Experts told NBC News the documents show the British had to have been either physically able to tap the cables carrying the world's web traffic or able to use a third party to gain physical access to the massive stream of data, and would be able to extract some key data about specific users as well.
Representatives of Facebook and Google, which owns YouTube, said they hadn't given the British government permission to access data and were unaware the collection had occurred. A source close to Google who asked not to be identified when discussing company policy said the company was "shocked" to learn the U.K. could have been "grabbing" its data.
A top-secret slide-show presentation prepared by Britain's Government Communications Headquarters was published alongside the NBC News story. While several of the slides detail the ins and outs of the program in graphical and numerical terms, other slides are quixotic photographs or illustrations, including one meme-stylized slide explaining "Psychology 101 concepts" through use of a cat and a dog.
Another slide contains a photo of a veiled woman of apparent Middle Eastern descent without explanation.
Few observers expect Obama to say much about NSA surveillance—or the agency reforms he enumerated in a major policy speech earlier this month—during Tuesday night's address at the Capitol. Still, the two disclosures Monday indicate a possibly coordinated effort on the part of privacy advocates and members of the media to apply pressure on the White House ahead of the president's speech.
Journalist and Snowden confidant Glenn Greenwald, formerly of The Guardian, is listed on the NBC story's byline.
Earlier Monday, a number of publications reported that the NSA and its British equivalent have attempted to collect personal data from "leaky" smartphone apps, including the popular game Angry Birds. NSA documents leaked by Edward Snowden detail efforts spanning back to 2007 to gather information from the use of several different kinds of apps, including Google Maps and various social networks.
In response, White House press secretary Jay Carney told reporters during his daily press briefing that "terrorists, proliferators, other bad actors, use the same communications tools that others use."