After a decade of delays, FBI agents finally get a case management system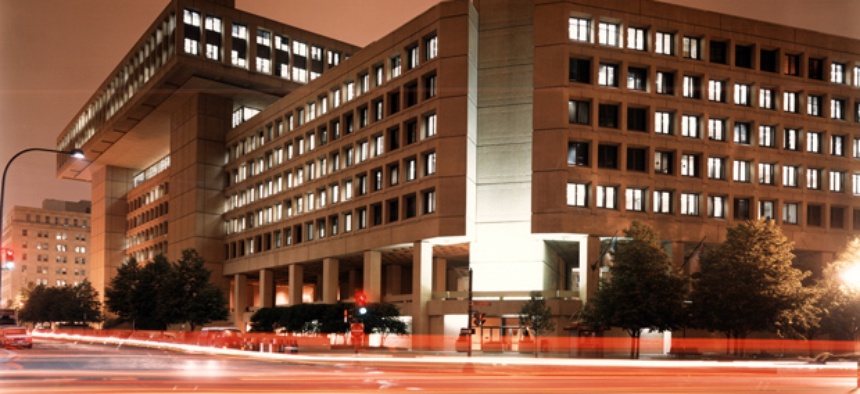 After 11 years, eight inspector general audits and turning the bottom of the J. Edgar Hoover F.B.I. Building into a technology incubator, the FBI finally has a computer program agents can use in searching cases.
 
Until now, investigators had shared stacks of paper to collaborate on cases and update investigation files.
 
But as of July 1, all FBI caseworkers -- about 20,000 individuals per day -- have been logging on to a homepage called "Sentinel" that works like a Webmail system for incoming and outgoing investigations, officials said. A calendar at the top right of the screen shows agents when assignments are due, while a notification box at the bottom right posts interoffice messages.
 
The tool has been a long time in the making. This is the second incarnation of a networked case system that the bureau began building in 2001. FBI pulled the first program, called the Virtual Case File (VCF), in 2005, at a loss of $170 million, following a variety of failings including poor management and unclear design specifications. The initial pricetag for the second try, Sentinel, was $425 million and the project deadline was December 2009.
 
After more delays, a decision to cut back on contractors, and an additional $25 million, officials on Tuesday said all the features are up and running for the entire workforce.
 
Towards the end of the project, agents in the field were concerned about the idea of a computer – and all its data loss tendencies – handling cases, FBI Chief Technology Officer Jeff Johnson said during a demonstration of the software.
 
The biggest hurdle during the training sessions was "just straight up credibility," he said. "There was an inherent lack of faith that we could accomplish it. Given the history of the program, frankly everybody I met was skeptical. Getting over that skepticism, getting a stable system out there that performed, making it responsive – that builds confidence that overcomes that skepticism."
 
The old folder file setup made it hard for agents to search for potentially relevant information across the globe. Now, the machine can do this automatically as the user types in details about an incident or arrest.
 
After an agent enters a subject's name, address and other personal details, Sentinel converts that biographical information into database fields that can be cross-checked against the global record-keeping system. If the program retrieves a hit for a matching address, the agent is immediately alerted to this relevant information.
 
In 2010, the FBI halted contractor Lockheed Martin from proceeding with the project after thethe agency determined Sentinel was not delivering as promised and burning through cash. The bureau then took over direct management of development and scaled back Lockheed's role.
 
To make Sentinel a reality, Johnson and his small team spent two years in one room with cube panels removed to facilitate communication.  He said they basically "created a tech startup in the basement of the Hoover Building," in the words of one of his advisers.
 
During the program's most recent inspector general audit in late 2011, the schedule slipped back twice from November 2011 to January and then to May. Part of the problem was a couple of outages that revealed Sentinel did not have enough hardware capacity.
 
Still, Johnson said the system went live on May 29 and has been fully available to employees for about a month.
 
An agent can search all records for information integral to a case or narrow results by, for example, a date range or case classification. The user also can save the search criteria and subscribe to a news feed that will send an alert to Outlook when new information enters the system that generates a hit.
 
The system is not omniscient, however. It cannot analyze common search terms that may indicate investigators are witnessing a pattern of criminal activity, such as multiple queries for information on certain types of explosives in certain regions. Trend analysis was not a system requirement, a special agent said.
 
That doesn't mean the function won't ever be available. "It sounds like an interesting concept if Congress gives us the money," Johnson said.
 
A report by former FBI Director William Webster released earlier this month found the bureau's current technology missed records that could have alerted agents to danger surrounding Army Maj. Nidal Malik Hasan. He now stands charged with slaying 13 soldiers and civilians at the Fort Hood military base in Texas in 2009.
 
Sentinel cannot tap into every intelligence database – but it wasn't designed to, officials said.
 
"It doesn't reach across each and every database that the FBI has access to," Johnson said. "We're working separately on some analytical tools to help bring some of those things together."
 
Bureau officials said presently they are under budget on the $451 million project.  
 
"Sentinel is a matter of national security and protecting the American public is a top priority," states a July 20 justification for funding.