Author Archive
Ross Wilkers
Senior Staff Reporter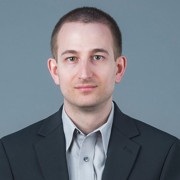 Ross Wilkers is Washington Technology's senior staff reporter covering the business of government contracting, plus the companies and trends that shape the market. He joined WT in 2017 and works with Editor-in-Chief Nick Wakeman to host and produce our "Project 38" podcast featuring interviews with the market's leading executives and voices. Ross is a native of Northern Virginia and is an alumnus of George Mason University.
CXO Briefing
The General Services Administration's updates for industry include timing for Alliant 3 as well as a higher ceiling for the current Alliant program.
Emerging Tech
The Immigration and Customs Enforcement agency makes this award nearly a year after it started the procurement all over again.
CXO Briefing
A much-debated aspect of this government IT solutions procurement appears to have been changed.
---
CXO Briefing
The department's antitrust lawsuit says the transaction unfairly eliminates competition for providing signals intelligence modeling and simulation services to the National Security Agency.
By

Nick Wakeman and Ross Wilkers
CXO Briefing
Barring more action, this lets Leidos proceed on its work for the 10-year Defense Enclave Services award and consolidate IT systems for 22 DOD agencies.
CXO Briefing
After collecting industry feedback, the General Services Administration will give a new proposal due date and open the bid submission portal.