Author Archive
Patrick Lin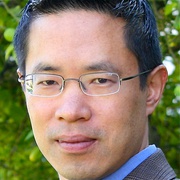 Patrick Lin, Ph.D., is the director of the Ethics + Emerging Sciences Group at California Polytechnic State University, San Luis Obispo, where he is an associate philosophy professor.
Artificial Intelligence
When machines are anthropomorphized, we risk applying a human standard that should not apply to mere tools.
By

Patrick Lin

, The Atlantic
Digital Government
An insider's look at why ethics, policy, and law matter to current and future warfare.
By

Patrick Lin

, The Atlantic
Emerging Tech
New technologies reveal ambiguities and hidden assumptions in international humanitarian law.
By

Patrick Lin

, The Atlantic
---
Cybersecurity
It's time to get serious about the moral questions resulting from our new class of weapons.
By

Patrick Lin, Neil Rowe and Fritz Allhoff

, The Atlantic
Cybersecurity
Though problematic, authorizing industry victims to counterattack may prove a good stop-gap measure to remove the political risk of government intervention while still creating deterrence.
By

Patrick Lin

, The Atlantic