Author Archive
Nick Wakeman
Editor-in-chief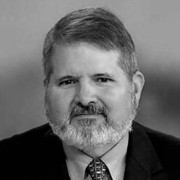 Nick Wakeman is the editor-in-chief of Washington Technology and joined the publication in 1996 as a staff writer. He's a graduate of Bridgewater College and earned a masters degree from American University. When he isn't writing about government contractors, he's thinking of cooking large pieces of meat over fire and dreaming of ways to embarrass his two sons. Follow him on Twitter:
@nick_wakeman
.
CXO Briefing
By now, federal agencies must have TikTok completely out of IT systems. Contractors have some more time to stop using TikTok, but not that much.
CXO Briefing
Contractors had only four business days to weigh in on the draft solicitation for the next version of the Veterans Affairs Department's T4NG IT solutions vehicle.
IT Modernization
But time is short: comments regarding the VA's go-to technology contract are due Friday.
---
Emerging Tech
Debriefings are underway with companies who did not get through phase one of the competition for the $50 billion IT vehicle.
CXO Briefing
Work is underway on the recompete of this technical services vehicle that supports research efforts.
News
As secretary of defense during the Obama administration he pushed policies to modernize how DOD buys technology as well as opening the door to women and transgender people to serve in the military more fully.
Emerging Tech
Every other company that bid on the enterprise IT services contract wants at least a second chance at it.
Emerging Tech
The National Geospatial-Intelligence Agency went down the sole-source route, which of course led to a protest.
Emerging Tech
Falconer Air Operations Center Weapon System Sustainment contract lets SAIC leverage its cloud and command-and-control expertise and expand its footprint with the Air Force.
CXO Briefing
The department's antitrust lawsuit says the transaction unfairly eliminates competition for providing signals intelligence modeling and simulation services to the National Security Agency.
By

Nick Wakeman and Ross Wilkers
CXO Briefing
She rejoins the company nearly 12 years on from her last stint there.
Emerging Tech
Lockheed Martin, Northrop Grumman and York Space Systems will build 126 satellites under $1.8 billion in contracts to develop the network for tracking and responding to threats from missiles and hypersonic weapons.