Author Archive
John Kamensky
Senior Fellow, IBM Center for the Business of Government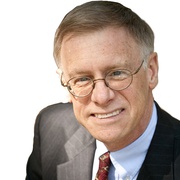 John M. Kamensky is a Senior Research Fellow for the IBM Center for the Business of Government. He previously served as deputy director of Vice President Gore's National Partnership for Reinventing Government, a special assistant at the Office of Management and Budget, and as an assistant director at the Government Accountability Office. He is a fellow of the National Academy of Public Administration and received a Masters in Public Affairs from the Lyndon B. Johnson School of Public Affairs at the University of Texas at Austin.
Ideas
Digital service teams face key challenges in being effective change agents in a traditional government setting.
Data
How to train your organization to base decision-making on evidence.