Author Archive
Edward Graham
Staff Reporter, Nextgov/FCW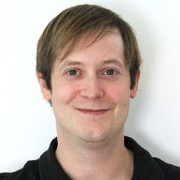 Defense
The legislation would give specific Pentagon officials new responsibilities in the department's development of an interoperable network across its disparate military domains, with particular focus on the Indo-Pacific region.
Emerging Tech
The bipartisan proposal cited concerns about the government's collection of biometric data.
Defense
Members of a House panel focused on China's growing global influence voiced concern over U.S. technology being used in adversaries' LiDAR systems and the possibility that China-made LiDAR products are embedded in critical U.S. applications.
---
Artificial Intelligence
A U.S. Central Command official noted that "performance is still quite up and down" with AI, even as officials continue to experiment with the emerging technologies.
Cybersecurity
The military branch must "fully account for new realities presented by cyberspace and the information environment," the inaugural strategy asserts.
People
During her more than 30 years in Congress, Rep. Anna Eshoo, D-Calif., has been a fierce advocate for net neutrality and a supporter of data privacy legislation that would protect consumers' personal information.
Artificial Intelligence
A report from a State Department advisory board on AI's impact on arms control, nonproliferation and verification warned that the tech "is likely to lower barriers to biological and chemical weapons development."
Defense
The Pentagon's updated strategy for operations in the information environment calls for "a cultural shift" to protect national security interests.
Emerging Tech
Members of two House panels raised concerns about Chinese firms testing self-driving cars in the U.S., citing the nation's lack of a federal data privacy law and the companies' ties with Beijing.
Artificial Intelligence
Released by Defense Department's Chief Digital and Artificial Intelligence Office, the toolkit is meant to help the department ethically incorporate emerging tech across its mission.
Defense
The new program will provide DOD's civilian and military personnel with access to a Massachusetts Institute of Technology service that consists of "bite-sized learning assets" on AI tools and other technologies.
Modernization
A 2023 survey of VA employees using the Oracle Cerner electronic health record system found that just 26% did not have issues with system availability.
People
Senate Veterans' Affairs Committee Chair Jon Tester, D-Mont., said he is working with lawmakers to reauthorize VA's VET-TEC pilot before the end of the year.
Artificial Intelligence
The deputy chief of the Pentagon's AI office said the adoption of new tools and technologies is helping the department's combatant commanders "access information and make better decisions."
Emerging Tech
The bipartisan bill would limit the government's ability to acquire or enter into contracts with firms that use "covered distributed ledger technology and blockchain equipment or services."
Cybersecurity
General Dynamics Information Technology's recent survey of 200 federal officials involved in cyber decisions found that AI tools could help address human-caused vulnerabilities.
Cybersecurity
The proposed revisions will ideally serve as a "balanced, strong starting point" for agencies and contractors that deal with sensitive information, a NIST official said.
Cybersecurity
The next version of the Pentagon's Cybersecurity Maturity Model Certification is expected to be released later this month and will "set the bar higher" for security requirements.
People
Social media posts shared by "genuine service members on their own" are helping the Pentagon recruit more young Americans into the U.S. military, according to the deputy secretary of defense.
Defense
The acquisition of AI technologies and large language models across DOD will bolster the department's cyber operations and analytical capabilities, officials with the Defense Information Systems Agency said.