Author Archive
Carten Cordell
Managing Editor, Government Executive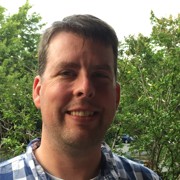 Carten Cordell is the managing editor at Government Executive. Cordell has covered federal government, technology and acquisition for Federal Times, FedScoop, Washington Business Journal and Nextgov/FCW. An Alabama native, Cordell holds bachelor's degrees in history and journalism from Auburn University and a master's degree from Northwestern University's Medill School of Journalism. His work has also appeared in USA Today, Writer's Digest and many other publications. He came to GovExec after a stint at Sage Communications, a marketing services agency that focuses on the government contracting market.
People
Deltek posited in its contracting outlook for fiscal 2024 a potential talent crunch tied to the Biden administration's return-to-office policies. 
Modernization
An inspector general report four years in the making found that FBI officials nixed a plan to move its headquarters to suburban Washington, D.C., for reasons not related to alleged political pressure from the Trump administration. 
Policy
The end of past budget impasses have often played out as calculations of policy goals versus the political pain needed to achieve them, but when the goal is unclear how do you know who wins? 
---
Digital Government
As agencies begin planning for funding to stop on Sept. 30, federal telework guidance will be tested in a post-COVID environment. 
Digital Government
The State Department is increasingly capitalizing on advances in data analytics to inform diplomacy and funding efforts.
Cybersecurity
While budget negotiations play out on Capitol Hill, federal agency CIOs are also on the clock to ensure the bulk of their information technology is reported through the CDM program.
Cybersecurity
The cyberattack that ultimately led to the breach of several U.S. officials' email accounts was the result of a China-based threat actor accessing a corporate account that contained a consumer signing key, the software giant said.
Artificial Intelligence
The $99 million broad agency agreement aims to develop artificial intelligence applications that could help optimize all-domain operations.
Acquisition
The department is gathering market research for a recompete of its $10 billion CBOSS blanket purchase agreement contract.
Cybersecurity
Despite recent improvements, a watchdog report claims the agency still has more it can do to make threat-sharing policies more effective. 
Artificial Intelligence
The intelligence agency offered details on a new potential contract and October event to showcase tools that can detect and remediate vulnerabilities in large language models.
Acquisition
A new report found that the department's guidance for risk management practices in acquisition programs isn't specific enough for all programs and could be helped by information-sharing tools.
Emerging Tech
The intelligence research agency is crafting smart clothing technology equipped with audio, video and geolocation sensors.
Modernization
A stream of anticipated governmentwide acquisition contracts will likely put pressure on smaller companies to partner with larger primes to stay in the hunt for fewer opportunities, Deltek's Carey Webster said.
Acquisition
The interagency organization tasked with training federal, state and local law enforcement officers is prepping for an enterprise IT support services contract that ranges from hardware and software to zero trust architecture and configuration management support.
Acquisition
DISA Director Lt. Gen. Robert Skinner said that the DOD's enterprise cloud contract has made $200 million in task order awards, with more on the way.
Defense
Officials confirmed the armed service named Venice Goodwine to replace outgoing CIO Lauren Knausenberger.
Modernization
The IT services company received accreditation from the Intelligence Community to host Top Secret/Sensitive Compartmented Information on its cloud infrastructure.
Emerging Tech
The agency is working with Boeing to remediate two issues with the Starliner spacecraft ahead of an anticipated crew flight test, but a specific launch date remains uncertain.
Acquisition
The department's much-anticipated ECLIPS contract won't debut in fiscal 2023, as officials plan for another industry event this fall.