Author Archive
Andrew Feldman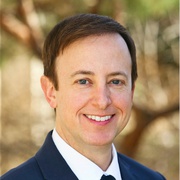 Andrew Feldman is a director in the public sector practice at Grant Thornton. He also hosts the
Gov Innovator podcast
, with more than 160 interviews for results-focused leaders. His previous roles include a Visiting Fellow at the Brookings Institution, Special Advisor for Evidence-Based Policy at the U.S. Department of Education, a Special Advisor on the Evidence Team at the White House Office of Management, one of the top-three appointed leaders at Wisconsin's labor department, a Senior Policy Advisor in the Office of Wisconsin Governor Jim Doyle, a Staff Economist at the White House Council of Economic Advisors, and Special Assistant to the President at the social policy research firm MDRC. A native of Milwaukee, Wisconsin, he has a B.A. in economics from Swarthmore College, an M.P.P. from the Harvard Kennedy School, and a Ph.D. in public policy from Harvard University. He is a fellow of the National Academy of Public Administration.
Ideas
Innovation funds have the potential to turn up effective and less expensive ways to confront today's challenges.
By

Andrew Feldman and Kathy Stack
Ideas
Most have identified evaluation officers and chief data officers and have started developing learning agendas that identify priority areas.
By

Robert Shea, Andrew Feldman and Jed Herrmann