Author Archive
Adam Mazmanian
Executive Editor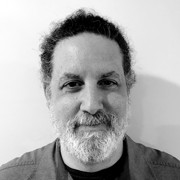 Adam Mazmanian is executive editor of FCW.

Before joining the editing team, Mazmanian was an FCW staff writer covering Congress, government-wide technology policy, health IT and the Department of Veterans Affairs. Prior to joining FCW, Mr. Mazmanian was technology correspondent for National Journal and served in a variety of editorial at B2B news service SmartBrief. Mazmanian started his career as an arts reporter and critic, and has contributed reviews and articles to the Washington Post, the Washington City Paper, Newsday, Architect magazine, and other publications. He was an editorial assistant and staff writer at the now-defunct New York Press and arts editor at the About.com online network in the 1990s, and was a regular contributor of music and film reviews to the Washington Times from 2007 to 2014.
CXO Briefing
Katie Arrington, who led a Defense Department push to bring 300,000 contractors into compliance with cyber hygiene policies, lost her race to oust a Republican incumbent in a South Carolina congressional primary.
Data
The commercial electronic health record system being introduced by the Department of Veterans Affairs is proving difficult and expensive to adapt to the agency's data reporting requirements.
CXO Briefing
Some agencies may have to exercise "continuity of service" contract clauses to keep phones, internet and other network services online beyond the May 2023 deadline.
---
CXO Briefing
The administration plans to exhaust the $1 billion addition to the Technology Modernization Fund made under last year's American Rescue Plan Act by the end of the current fiscal year.
IT Modernization
An award to the National Archives appears designed to reduce a pandemic-era backlog in veterans records processing.
CXO Briefing
Lawmakers from both sides of the aisle are urging appropriators to back a Biden administration request to add $300 million to the Technology Modernization Fund.
IT Modernization
In a joint oversight report, inspectors general at the Departments of Defense and Veterans Affairs say that some legacy health data isn't being migrated to new electronic health records systems.
IT Modernization
Awards will be announced by Nov. 1, and the ordering period of CIO-SP3 and CIO-SP3 small business will be extended.
IT Modernization
Two upcoming go-live dates for the Cerner health record at VA facilities in Washington and Ohio will proceed on schedule, the agency says.
CXO Briefing
The transition to Cerner's electronic health records system at the Mann-Grandstaff VA Medical Center in Spokane is still being hindered on multiple fronts more than a year after go-live.
CXO Briefing
After 18 months of a pilot program, an acquisition platform first established by a few lines of legislation in a defense bill appears poised for growth.
CXO Briefing
The legacy 2009 website containing schedule, spending and risk data for federal IT projects is offline while a modernized replacement is finalized.
CXO Briefing
"Wiper" malware aimed at Ukraine government and critical infrastructure systems could bleed over into the U.S., law enforcement warns.
CXO Briefing
The federal government's spectrum agencies pledged to update a 20-year-old working agreement and improve coordination on spectrum allocations.
IT Modernization
The annual report from the Office of the Director, Operational Test and Evaluation at the Department of Defense finds some improvement but ongoing issues with MHS Genesis.
IT Modernization
The House of Representatives is launching a digital services team, after recommendations from the House Select Committee on the Modernization of Congress.
CXO Briefing
A new memo signed by President Biden outlines how the May 2021 executive order on cybersecurity applies to national security systems.