Few Americans Think Federal Open Data Programs Are Effective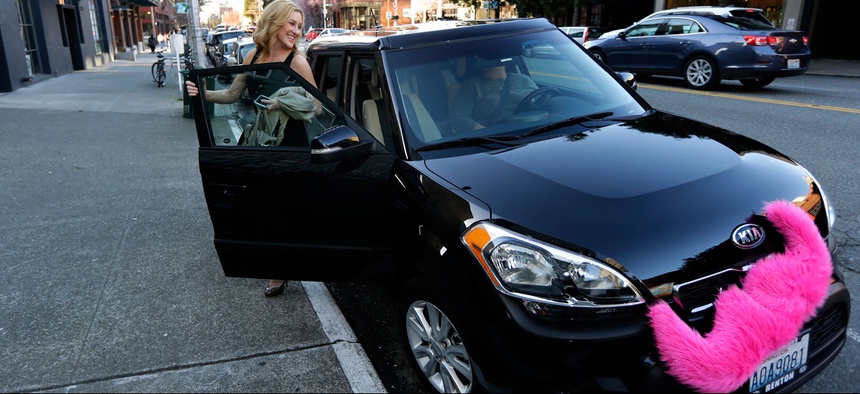 Only 5 percent believe the federal government shares data effectively, according to a new survey from Pew.
Government attempts to unlock data sets to the public have yet to make an impact on most citizens, a new survey suggests. 
Though 65 percent of Americans have used the Internet to find government-related information in the last 12 months, just 5 percent believe the federal government shares information "very effectively" with the public, according to a survey from the Pew Research Center. Thirty-nine percent said the federal government does so "somewhat effectively," the report showed.
These findings show that open government data initiatives -- a federal open data plan, data set repositories and other efforts -- are still in their early stages, according to Pew researchers.
The majority of Americans use the Internet for online government services (renewing their driver's licenses, paying parking tickets and other tasks), but far fewer pay attention to agencies sharing data sets online for public use, the report said. 
The findings, culled from a survey of more than 3,000 Americans between Nov. 17 and Dec. 15, 2014, implies that "levels of awareness of [open data] initiatives aren't very high," John Horrigan, a senior researcher with Pew, told Nextgov.
"Therefore, it might behoove governments to try to publicize that these initiatives exist, so that the public at least has a greater appreciation for them, which then might generate more support for [them]," he said. 
Just about 17 percent of all adults surveyed identified as "heavy users" of open government/open data applications, and were likely to use these data sets to monitor government performance -- finding out about contracts between government agencies and businesses, for instance.
And though many of those surveyed said they use commercial applications relying on government data, such as GPS, only 9 percent said the "data government shares with the public helps a lot with the private sector's creation of new products and services," according to the report. 
For instance, of the 68 percent of respondents who had smartphones, 84 percent had used weather apps to check local forecasts, 81 percent had used maps to navigate cities and neighborhoods, 66 percent used an app to research stores, bars and restaurants, 31 percent used apps to research public transportation, and 14 percent hired cars through apps such as Uber or Lyft.
Only about 23 percent of respondents said they trusted the federal government to "do the right thing" at least most of the time, the survey said -- but this minority was more likely than others to see benefits in open data initiatives. About 71 percent of this "trusting minority" believed government data results in better government decisions; 70 percent agreed "government data can enable people to have a greater impact on government affairs."