Minerals Management Service's replacement still has no website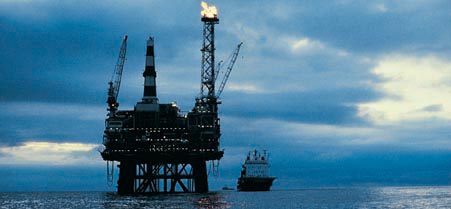 Watchdogs want BOEMRE, which now oversees the energy sector, to preserve all MMS online documents and data. Thinkstock
The homepage of the bureau that replaced the now-defunct Minerals Management Service seems to be as opaque as the former organization that has been blamed for lax oversight of the energy industry, open government advocates said.
The Obama administration announced in May that MMS' energy development, enforcement and revenue collection functions would be separated into independent offices. A month later, shortly after the Interior Department began reorganizing MMS, its website went dark, except for a message stating the site would be redone in a few days:
"Secretarial Order 3302, issued June 18, 2010, renames the Minerals Management Service to the Bureau of Ocean Energy Management, Regulation and Enforcement (BOEMRE). The name change is effective immediately. We will be working over the next several days to make the appropriate changes to our website. To visit the former MMS website, click here ."
Nearly a month later, the MMS-BOEMRE site remains bare, and transparency activists fear the delay in posting content is an indication of how the new bureau will manage its oversight role. "They are trying to mechanically stem the leak of this oil shooting out of the ground . . . and they're trying to fix these regulatory failures. Is this MMS landing page [the] kind of a patch that isn't going to work either?" said John Wonderlich, policy director for the Sunlight Foundation, an open government organization.
On July 13, Wonderlich wrote an entry on the foundation's blog criticizing the administration's lack of public transparency surrounding its plans for BOEMRE. "Just as public attention on the images of spilling oil have driven the policy response to this disaster, only real public scrutiny will guarantee effective government oversight," he wrote. "Online transparency needs to be a part of the administration's response to their own failure, and so far, it isn't."
Sunlight has asked Interior to preserve on the BOEMRE website all online documents and data from the former MMS site and public MMS documents that never were available online. These materials include contingency plans, leases, development and production plans, inspection reports, and ethics waivers.
During an Oval Office speech in June, President Obama acknowledged a regulatory failure had occurred.
But Wonderlich questioned why Interior was not telling that same story online using the source records that are available. He said he would have "loved to look at the documents and get a fuller sense, and that's not what they seem to be interested in feeding -- our collective ability to understand what happened."
An Interior spokesperson declined to comment. E-mail inquiries to the MMS media contact listed as mmspublicaffair@mms.gov on recent press releases bounced back on Wednesday, Thursday and Friday.
Federal agencies are required to preserve electronic records, including website contents that are considered evidentiary material. But they do not have to keep the records on their own websites. National Archives and Records Administration policy states the records of terminated agencies, including website contents, are to be transferred to the agency that assumes the liquidated agency's duties.
In this case, it seems BOEMRE would automatically accept responsibility for managing the historic evidence from the old MMS website, said Gregory S. Hunter, a professor of library and information science at Long Island University.
Hunter testified last month before Congress on the poor state of federal records management, telling lawmakers the integrity of records management rested on the shoulders of front-line department managers.
Because he has never worked with MMS, Hunter could not speak directly to the agency's responsibilities and challenges. But he said department senior executives associated with any shuttered office must remember, "Before we turn off the lights, we also have to deal with where the records are going."
Patricia C. Franks, program coordinator for San Jose State University's School of Library and Information Science, said there is no NARA rule that requires agencies to take snapshots of their websites, or to harvest the data and documents at the end of an administration.
Sometimes an agency will store permanent records temporarily on the department's servers, not on the agency's website. In other instances, agencies might decide to archive on the Internet everything that has been posted on a website since the site's launch so that the material will always accessible and searchable for citizens.
Franks noted Interior is publicly sharing MMS-BOEMRE enforcement information through many social media outlets and other websites, including the official site of the Deepwater Horizon Unified Command and Interior's Deepwater Horizon Response website .
"I honestly think this is the way they are reaching out with more information than could be provided by MMS alone," said Franks, who also serves on the standards committee at ARMA International, a records management trade group. "I'd say don't only look to MMS for what you want."