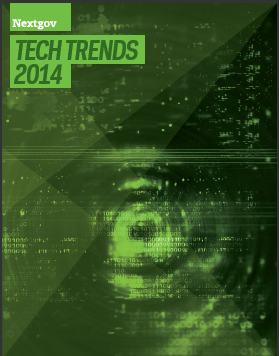 We are at a time of unprecedented change in government technology. New advances in technology and a steady stream of mandates are driving innovation, but they're also creating new challenges for government and industry alike.

The trends described in this report are shaping virtually every agency and sector of the economy. As agencies grapple with questions about data ownership, identity management and network security, leaders face significant decisions about how to most effectively equip and train employees across all functions, not just IT.

Download the essential Tech Trends 2014 to stay on top of new ideas and tools in these areas which are driving agency transformation:
- Cloud
- Big Data
- Health IT
- As-a-service


Underwritten by: GDIT, Symantec, and VMware.