Building a Digital Government for Citizens
Key Strategies for Transforming the User Experience in Government
The Three Dimensions of Information Protection and Monitoring
John Landwehr, Vice President and Public Sector Chief Technology Officer at Adobe, joined Nextgov's signature technology convening Nextgov Prime: Data, Cybersecurity & the Government of Tomorrow to discuss the three dimensions of information protection and monitoring: secure content management, rights management and analytics. Nextgov Prime convened technology CXOs, innovators, and rising stars exploring solutions around big data, data management, cybersecurity, and more. Landwehr joined leaders including Federal CIO Tony Scott, Congressman Will Hurd, and @War Author Shane Harris in sharing key insights into the technology challenges facing the government in 2015 and beyond.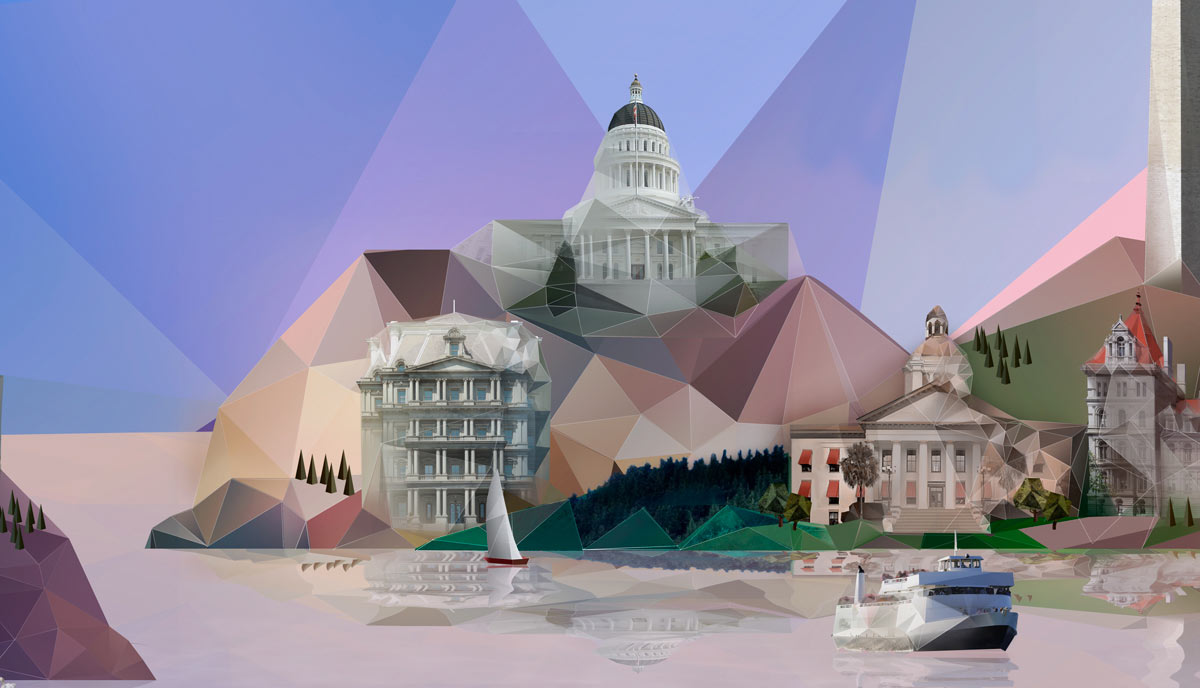 Inside the Digital Agency: Turning Citizens into Customers
How government transforms service using digital experiences that are efficient, engaged and secure
Go inside any digital agency today and there's a shift taking place in the mindset of government leaders. Their work isn't just about delivering a public service. Increasingly, government leaders are focused on giving citizens a more personalized and customer-focused experience.
"You're basically taking an approach to government that closely resembles the digital experiences you would expect from a private company," says Brian Paget, technical director for content and analytics at Adobe. "Just like how you would order up goods and services online, government's digital experience can meet, and even anticipate, the needs of citizens," he says. 
Today's government, Paget says, relies on digital tools and strategies that are flexible enough to adapt with rapidly evolving technology. By taking a customer service focus to the work, agencies are building customized services, emphasizing efficiency, engagement and security, he says. 
For government, you need an easy, mobilized experience for citizens. Brian Paget, Technical Director for Content and Analytics, Adobe
A digital approach to government is how the U.S. Department of Labor was able to speed up workers' compensation and care requests, reducing the time it takes to file a time loss claim by about 18 percent. It's also how the U.S. Army was able to recruit and grow a qualified military service body through the site GoArmy.com. And, it's how the U.S. Census delivers data and content to millions of Americans each year.
A digital-customer facing experience is now built-in to many of the outward-facing services of government, Paget says, and the idea of putting the customer first can really help agencies stand out in the digital sphere. 
To go further inside the digital agency, Paget breaks down his strategy of efficiency, engagement and security — key components to any user experience. 
Q: What are the first thing agencies look to when they talk about improving their digital experience for customers?
A: It's efficiency. It's one of the primary concerns, but I don't know if it's the top concern for every agency. I think that if you look at what most people have been focused on, they've been focused on providing the best digital experience. It's a conversation about experience, which is a good first step. But a lot of the default answers have been: 'Let's build something really interactive and that looks nice.' That's great to say, but when you build a project, it almost immediately becomes a legacy project. Instead, government should be building to scale and thinking about the efficiencies they can gain by implementing experiences in the same way that commercial sector has in the last five years. Efficiencies are a huge part, but I don't think everyone is focused on it, as they should be.
Q: Why should government think about delivering engaging customer experiences too? 
A: I think the mindset of looking at things from a customer engagement perspective keeps your focus on service, which is what almost every government agency is doing.
If you look at the missions of all government agencies, at some point or another it comes back to serving the citizen. And, when you think of it within the customer engagement context, you think about the services you can offer. You think about optimizing that experience. You think about trying to do a better job.
That's why you see customer engagement as being one of the key themes. Agencies, like GSA, have customer experience metrics and customer experience officers. They're trying to change the mindset from looking at citizens more abstractly, to conceptualizing citizens as customers who should be engaged.
Q: When you sit down and talk to an agency, is security the first thing on their mind?
A: Security is incredibly important. It's easy to think of government as being always behind the times. Yes, it's behind the times, but that's because government needs to be. In government, you can't be the early adopter or the first one out of the gate. 
Security is a big thing that takes time to build on top of enterprise platforms. You have to be concerned about security and doing it right too. Looking at enterprise applications and technologies that are being implemented at scale, you have to take those platforms and extend the security. You're ensuring deployment in a sensitive environment, like defense and civilian agencies. Then, you have to look for opportunities to extend that security where content and assets are being shared across agencies and with the public. 
So security concerns definitely slows down the implementation of digital services, because they take time to figure out, but security takes precedent overall. Security is the basis for everything, but then the actual content and delivery of the experience matters too, so really accessibility is a balancing act.
Q: Can you talk about engaging and efficient experiences from the government perspective?
A: Engaging and efficient experiences are something that we see almost every day. Most people think about them as beautiful experiences that are simple to interact with. It's not just about making something look nice. It's also about making those things simple to use. For government, you need an easy, mobilized experience for citizens. When people access the Internet today, their primary method for use might only be mobile. So it can't just be beautiful design, the digital experience has to matter too. We empower government to dream-up interfaces that are easy-to-use and creative. We think of the service as having a nice clean interface, but it also has to drive home what the user needs too. And you can think of it as one big loop from creation to delivery. We're essentially optimizing the experience by delivering a set of services that can be tracked continuously.
It's great to deliver these awesome experiences, but the other part of it is sustaining the experience. That requires measuring and understanding what happened. To understand citizen services, you also have to be measuring and continuously improving on the digital experience. If you have a site, you have to update the content and measure how people will interact with it. Those who come to your site are looking for specific things, and you have to optimize your site for that experience.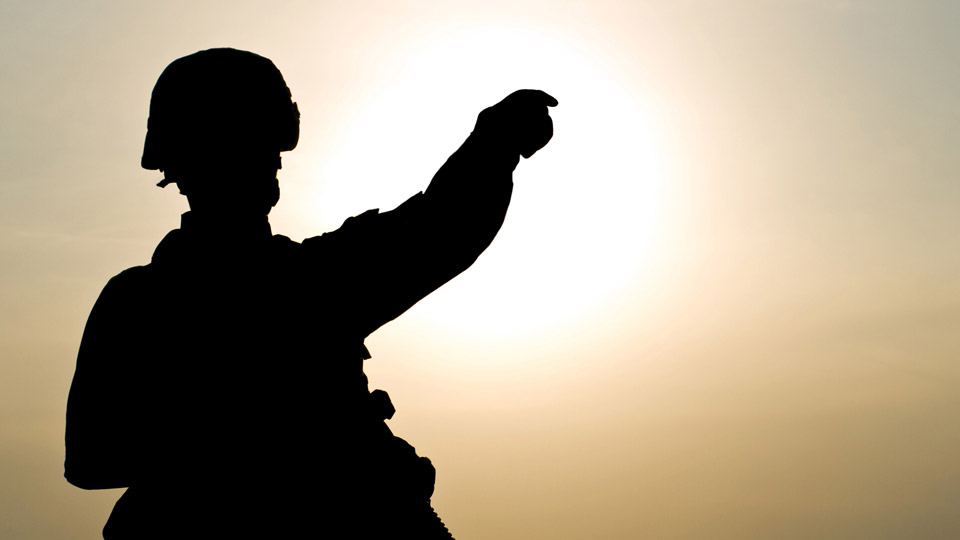 Q: What about the future? Where do you see digital government going?
A: You have to prepare for the unknown. The reality of what's happening is that you can't anticipate where things are going next. 
Some have already figured this out. Sites like GoArmy.com provide a really great experience because they need to recruit top soldiers. Recruitment means getting people on the device that they're coming in on and providing them with a consumer-like experience. GoArmy.com was one of the earliest adopters because they needed it. 
The second wave of change though has been the citizen facing agencies that want to do a better job of delivering data to people. Places like Census.gov do a really great job at this. They deliver information in a much more friendly way and based off the location that you're coming in from. It starts with classical digital marketing and moves to government services like Census. It really becomes about serving the citizens. 
Content systems must be optimized for change because really, we just don't know what's next. Mobile was a huge shift in the last five years. And, looking forward to the next five years, it's about having a digital service and system that's adaptable and sustainable over time.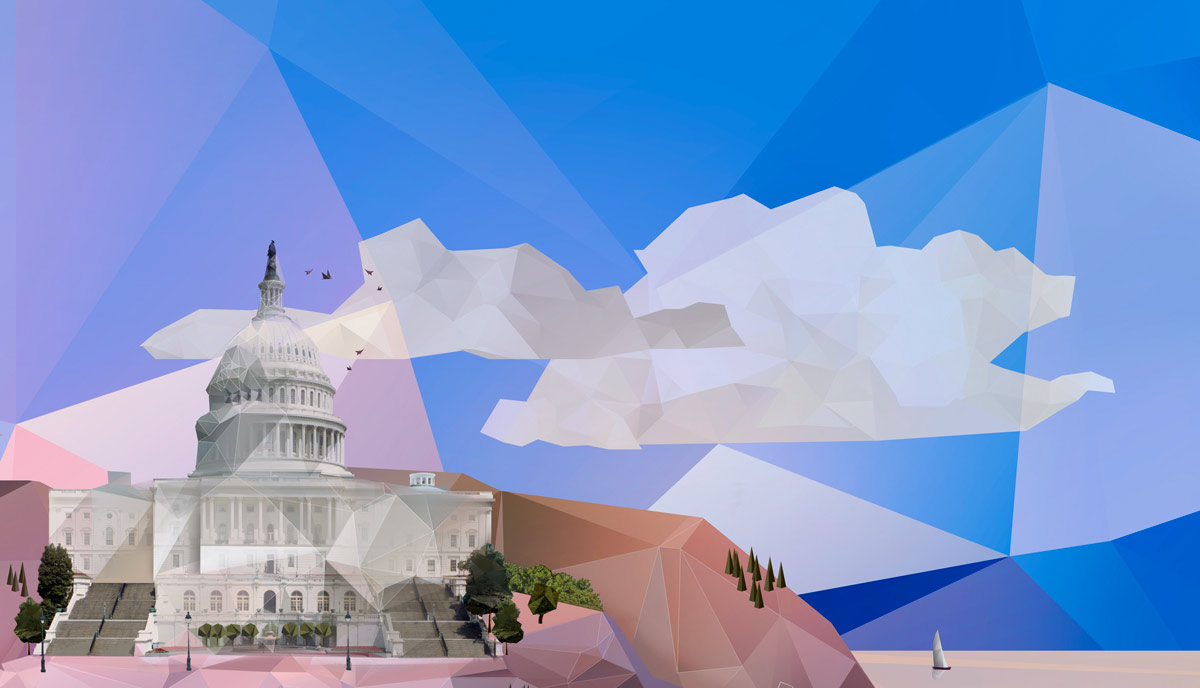 Countdown to 2020: The Population Clock and Making Digital Count
On the new Census.gov website, a population clock tallies the number of people living in the United States by the second. Another site page provides accessible information about people, businesses and geography, broken down by state. And for a quick summary on economic indicators, the U.S. Census Bureau's Economic Indicators widget provides data on everything from construction spending to rental vacancy rates.
These tools are part of a broader digital transformation being undertaken by the agency, which is tasked with collecting and disseminating information about the American population and economy.
Now in preparation for 2020, and the next census, the agency is embarking on a mission to align their digital offerings with the needs of their public.
"Census realized that they needed to move to a more modern platform that is accessible," says Jake Brody, managing director of the Census Bureau program at Accenture Federal Services. "Their main goal is making Census.gov a customer-centric destination that serves as the first stop for economic, demographic, and geographic data".  Key to this was a complete redesign of the Census Bureau's website, Census.gov, which receives more than 40 million visits a year and averages over 500,000 page views a day.
"The Census site is essentially their front door," Brody says, highlighting the importance of the site as an avenue for the distribution of census information. 
By modernizing their digital offerings and reimagining their website, the agency realized it would be better equipped to provide the public with the data that they need.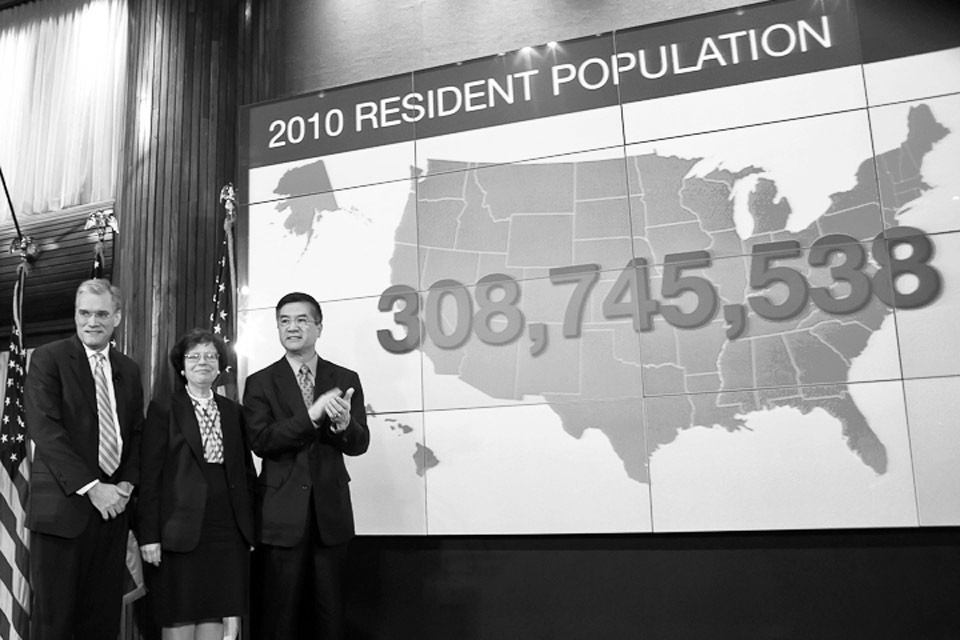 "The first efforts were to align our information with the needs of users," says Raul Cisneros, director of the Center for New Media and Promotion at the Census Bureau. "So that process started with research: What does the research tell us? What do our customers want? What are the challenges? We wanted to get that foundation to help guide us in our decisions."
From this initial research, the Census Bureau was able to identify key areas of improvement. They implemented a new content management system (CMS), migrated high-value content into the CMS and made significant improvements to search and navigation capabilities — two areas that research indicated users found difficult to use. 
Since the Census Bureau has hundreds of thousands of assets ranging from HTML pages to documents, videos and datasets, it's no surprise that search and navigation are essential for the agency.
"We have a topic-based navigation now that we've implemented, and then we looked at how we can enhance search, and we've made some terrific improvements," Cisneros says. "We have answers before results."
This means it's easier than ever for site visitor to find the information that they need. A high-level navigation bar at the top of the screen breaks down the site into thematic chunks: population, economy, geographic data, datasets and a content library of publications. And the search tool has been redesigned to provide 'Answers' to the most popular queries on the Census site.
Their main goal is making Census.gov a customer-centric destination that serves as the first stop for economic, demographic, and geographic data Jake Brody, managing director of the Census Bureau program at Accenture Federal Services
According to Brody, these changes caused the satisfaction related to search to improve 11 points from the original baseline (a number determined using the ForeSee E-Government Satisfaction Index). Since satisfaction with search and navigation are so closely linked with user experience, improving these functions helped raise overall customer satisfaction of the website from a score of 58 to a recent high of 69, placing Census.gov near the standard for government websites.
To continually improve their digital presence, the Census Bureau has implemented rigorous site analytics that allow them to track how users are engaging with the site. This gives them a sense for what's working and what needs to be refined to provide better usability, something that's especially critical given the constantly evolving nature of digital.
"I alluded to the fact we did our research. That's something we continue to do," Cisneros says. "It's important, again, that we want to make the decisions based on what the analytics are telling us." 
This transformation in usability was powered in part by the Census Bureau's back-end migration of their site to Adobe Experience Manager (AEM), a content management system that allows the Bureau to create, manage and optimize digital content across all channels and platforms. By combining AEM with Adobe Analytics, a digital analytics tool, the Census Bureau is able to gain unprecedented accessibility and visibility in terms of user behavior.
It's important, again, that we want to make the decisions based on what the analytics are telling us. Raul Cisneros, director of the Center for New Media and Promotion at the Census Bureau
"We're setting the pace, if you will, for how to provide an experience to users," Cisneros says. "With so much content, it's just so vital for us to put that in the content management system so that we're only making changes once, and just to provide order to the website, particularly since we have so many assets."
The Census Bureau's digital transformation is underway and a definite success, as evidenced by a 118 percent year-over-year increase in engagement with the agency's transformed content. But it's by no means complete. In the years to come, the Bureau plans on making their site completely responsive, since currently almost 23 percent of their site traffic comes from mobile devices. They also plan on incorporating customer feedback into future plans for their digital offerings, as they go about developing new applications and further enhancing search capabilities for the 2020 U.S. Census.
"I would tell those that want to embark on changing the website: Do your research," Cisneros says. "What are your customers telling you? Because public entities are here to serve the public."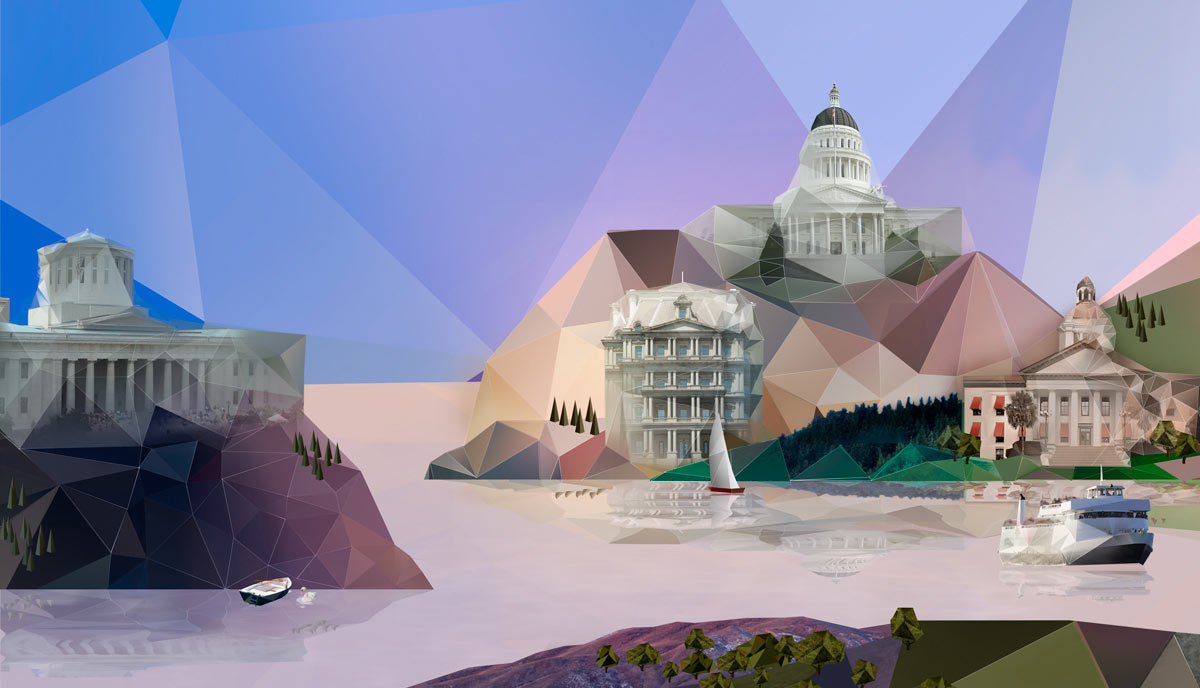 Does Your Agency Use A Solid Digital Strategy?
Five Steps to Deliver Personalized and Digital Experiences
From developing a digital strategy to maintaining websites, mobile applications and a social media presence, there's a lot on the plate for government leaders when it comes to digital experience. 
As agencies expand their citizen-facing offerings into the digital realm, it's important that they take steps to ensure their projects not only align with institutional goals, but also capture the attention of citizens. 
Digital government is most powerful when it is useful, usable, engaging and efficient, says David Yang, Vice President of ICF International, a consulting company that works with many different public sector agencies on digital engagement strategy. Yang has had extensive experience working with digital government programs, both at ICF International and from his time as a federal employee at the Library of Congress, where he served as the web designer and advisor to digital initiatives. He knows firsthand the importance of citizen engagement, and how best to achieve it from a government perspective.
Simply put, citizen engagement is not easy, which is why Yang helped to compile a list of the five steps any agency can take to improve their citizen engagement with personalized and digital experiences. 
1
Develop a digital communications strategy.
Each agency has a unique and distinct mission necessitating a digital communications strategy tailored specially to their needs. There's no one strategy that's right for everyone, yet often Yang sees agencies struggling with not having their own digital strategy in place.
"One of the most overlooked things when people embark on this is just having a solid digital strategy where everyone is aligned and moving the same direction," he says. 
No matter where they're starting from, it's important for agencies to develop a comprehensive digital communications strategy that spans both agency divisions and communications mediums. This ensures continuity across digital communications efforts, and makes sure that everyone is on the same page — both internally and externally. 
"Let's say the communications shop is doing digital outreach, but then the field offices and business functions are also doing their own sort of work and sometimes it's a disjointed effort," Yang says. "And then of course on the external side, if you don't have a single sort of strategy, you can put out different brands, different messages, and that can be confusing to citizens."
A comprehensive digital communications strategy ensures that an agency's resources are best allocated, and that their digital messaging and experience is consistent and properly managed — key tenets of citizen engagement.
2
Engage with social media.
When developing a digital strategy, it's important that agencies keep in mind the importance of social media. Although social media is a newer form of communication, it wields increasing power, especially when tied to other digital offerings.
"These days, especially with citizens who are used to dealing with just mobile apps and websites, you've got to be out there [on social media]," Yang says. "You've got to be monitoring and you've got to do active listening and have folks standing by waiting to see what's going to happen."
Properly executed, social media has the power to improve an agency's visibility, promote new initiatives and keep citizens up-to-date on federal happenings. Social media can also be a great way for agencies to monitor citizen responses to existing programs and solicit feedback and engagement in an easy, approachable manner.
"It feeds into this concept of better digital government," Yang says.
3
Don't underestimate the importance of mobile.
According to Pew Research Center, 90 percent of adult Americans have a cell phone. 58 percent own a smartphone. Simply put: Virtually everyone today is on mobile, and agencies need to keep this in mind when building out their digital offerings.
As mobile becomes ubiquitous across both the federal and commercial sectors, agencies need to tailor their services to a mobile environment if they want to effectively engage citizens and take advantage of digital best practices. 
But what does mobile strategy look like for the federal government? 
It's hard to pinpoint, because mobile includes just about everything from apps to mobile security to responsive websites, Yang says. Because agencies have varying missions they also have varying needs and parameters when it comes to mobile. 
What's key to remember is that, across all of these offerings, effective mobile offerings are often the best way to reach citizens.
4
Manage your operations on a single platform.
"I always tell my government agency clients — I say, 'Look, your mission has to get done, and it has to get done quickly and effectively. You need to put in the best platform,'" Yang says.
As digital communication expands to include social, mobile, extensive websites and access to enormous databases, agencies need to take steps to ensure that they can easily maintain, update and modify their digital presence. 
If commercial wants the best, shouldn't federal government for very mission-critical websites have the best platform as well? David Yang, Vice President of ICF International
"It's better to have everything in one place," Yang says. "First of all, it's just better data, and there's better ability to share that data across the same platforms to maximize engagement. It's also just easier to maintain."
Managing these disparate offerings on a single platform makes is easier and more efficient than using multiple systems, he says. And, when internal operations work smoothly, agencies can spend more of their time focusing on creating engaging, personalized experiences — not struggling with technology on the back-end simply to get any communication out.
"If commercial wants the best, shouldn't federal government for very mission-critical websites have the best platform as well?" Yang says. "Because really the complexity of what they're trying to do is no different than our commercial counterparts. So I always advocate as much as you can put into one platform, it would be more advantageous."
5
Understand your citizens as customers.
Although it might seem counterintuitive, agencies need to shift towards thinking of citizens as customers of government services. What this comes down to is prioritizing user experience and keeping usability in mind when developing citizen-facing digital platforms.
"Sometimes agencies will go, 'We're not a business so don't talk about customers, don't talk about profit,'" Yang says. "And it's like, well, if you change things like profit to ROI, if you change things like sales to engagement and you change customers to users, you're trying to do the same thing."
Increasingly, government is catching on to this idea. They understand that, before writing code for an innovative application, it is important to determine how citizens will actually engage with the application. A powerful program loses much of its effectiveness if it is not easily used, Yang says.
Walking a mile in the user's shoes, which means soliciting feedback at all stages, should be the ultimate goal of agencies seeking to create a strong, engaging and personalized digital experience. And, while this might sound like a fundamental change in government, it's really just a new way of reaffirming the underlying goals of government: to serve citizens as best as possible.
"You want to engage better with citizens, you want to reduce the cost of business, and by the way you want to build a better brand which in turn gives citizens a better feel for their government, which itself in turn leads to a more positive outcome," Yang says.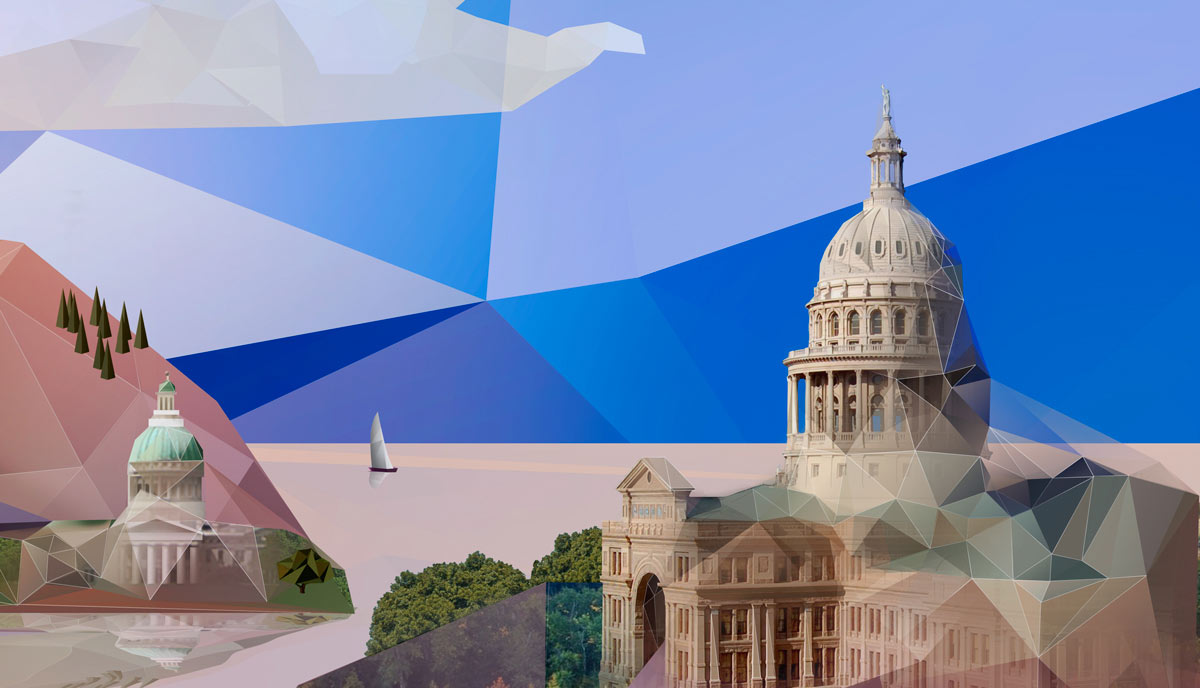 Putting an End to the
Paper Trail
Using Digital Forms to Speed-up Workers' Compensation and Care
When workers get injured either on or off the job, they need immediate medical care and financial support for lost wages. But filing a compensation claim through the federal government has not always been easy, adding to the uncertainty already surrounding this life event. And the paper trail — plus the time it takes to complete and file all paperwork — could at times have taken weeks, if not months. 
Driven by the then-Deputy Director of the Department of Federal Employees' Compensation Antonio Rios, a strategic decision was made to improve the digital experience for federal employees through the development of a single, digital form portal for all compensation requests, reducing the time it takes to handle requests. In fact, the timeliness rate has increased by about 18 percent for applicants filing for a time loss claim.
Under the new system, the paper trail ends and digital documents take their place. Federal employees from over 80 different agencies can access and file claims using ECOMP, an online, self-service form portal. It has dramatically sped up the claims request process, said Julia Tritz, Deputy Director of Operations and Claims Management for Federal Employees' Compensation at the Department of Labor.
Seeing these improvements gives us confidence that our platform is helping workers. Julia Tritz, Deputy Director of Operations and Claims Management for Federal Employees' Compensation at the Department of Labor
"We're seeing a marked increase in timeliness for agencies using ECOMP," she said. "Seeing these improvements give us confidence that our platform is helping workers."
The numbers alone can seem daunting. The federal government insures more than 2 million people. In 2012, approximately 115,000 claims were filed with $3 billion in pay-outs to injured civilian employees. This means that on any given day the Department of Labor will receive up to 25,000 documents to support claims. This is because usually within each case there are dozens of supporting documents, including doctors notes, medical reports and official testimonies.
"Before there were multiple manual steps such as document search and retrieval process, scanned documents were often hard to find," said Ben Elmore, CEO with Twin Technologies. His company worked alongside another lead federal contractor, ASRC Federal, to implement the vision set forth by the Department of Labor leadership. "We always kept in mind that we had a real opportunity to be a positive impact on a federal employee that was in a time of crisis and to agency we were in service to. We wanted to speed up the claims request and approval time that could take up to a period of months — to a few weeks."
The switch to digital forms not only helped to meet the mission but also budgetary needs, Elmore said. Under the old system there were significant costs printing, mailing and scanning in addition to the internal resource time require for a single document to process that savings were realized against.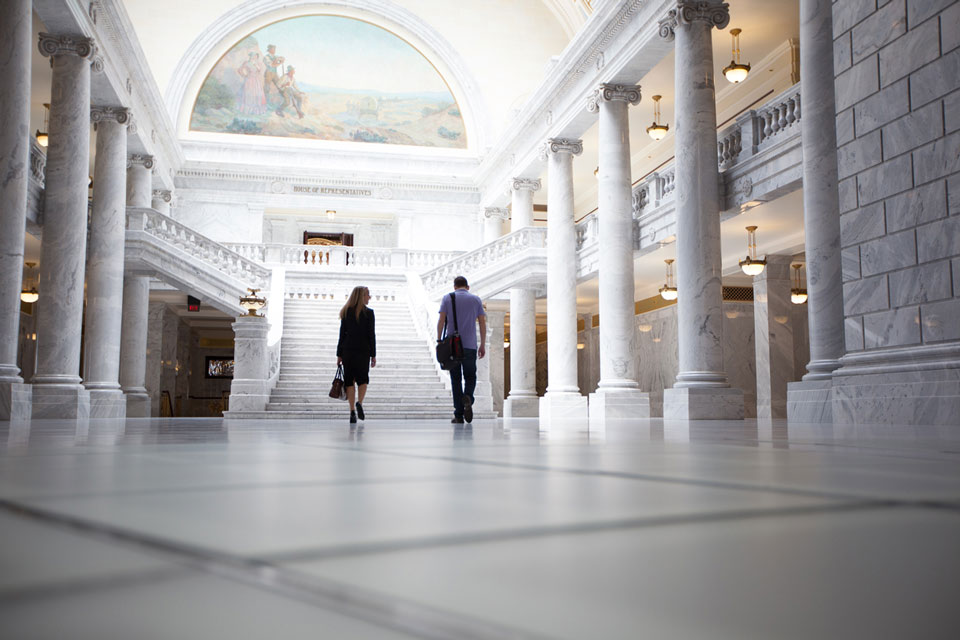 ECOMP utilizes Adobe Experience Managers Forms, part of Adobe Marketing Cloud. Having that platform kept efficiency, security and customer experience top-of-mind, Elmore said.
"This project showed us how technology can be truly disruptive to government in a positive way," Elmore said. "As we approached the application, we kept in mind the need to address the unique constraints of the user, the agency and the technology itself. This help drive the right level of innovation and focus."
That focus drove the building of a digital experience that included an accessible and transparent way for federal employees to check-up on a claim that they filed. It also understood that extending the reach was required so that different employees and other third parties — such as doctors and nurses — could effectively self-service their portion of a compensation claim request. 
"One of our goals was to remove the uncertainty that people generally have in a crisis situation, and we did this with digital communications and applications that keep people on track with their claim status," Elmore said.
Employee compensation is really significant. Families and livelihoods depend on it. Ben Elmore, CEO with Twin Technologies
In order for the project to succeed, Elmore and his team had to envision a service that emphasized accessibility and security at its core. They thought about making it easier not only for the person filing, but also for the third-party groups involved in the claim review process. 
In certain circumstances in the past, if a manager at a federal agency needed to review a worker's compensation case, they had to physically travel to review the sensitive documents, held at the district office for the Division of Federal Employees' Compensation. 
With digital rights management tools in place, the need to review a case in-person has been eliminated. Document security tools, part of Adobe Experience Manager platform, make file access secure. Instead of leaving the office, managers can now view digital files from their work stations while ensuring protection from unauthorized access, printing or copying. 
Behind the switch to digital was the core idea that digital government experiences not only benefit the constituent, Elmore said, but also go a long way toward fulfilling the agency's public mission.
"Employee compensation is really significant. Families and livelihoods depend on it," Elmore said. "We started this project first thinking about the mission of government and the people it serves. From the beginning to the end this modernization effort was about giving government the opportunity to serve it mission better."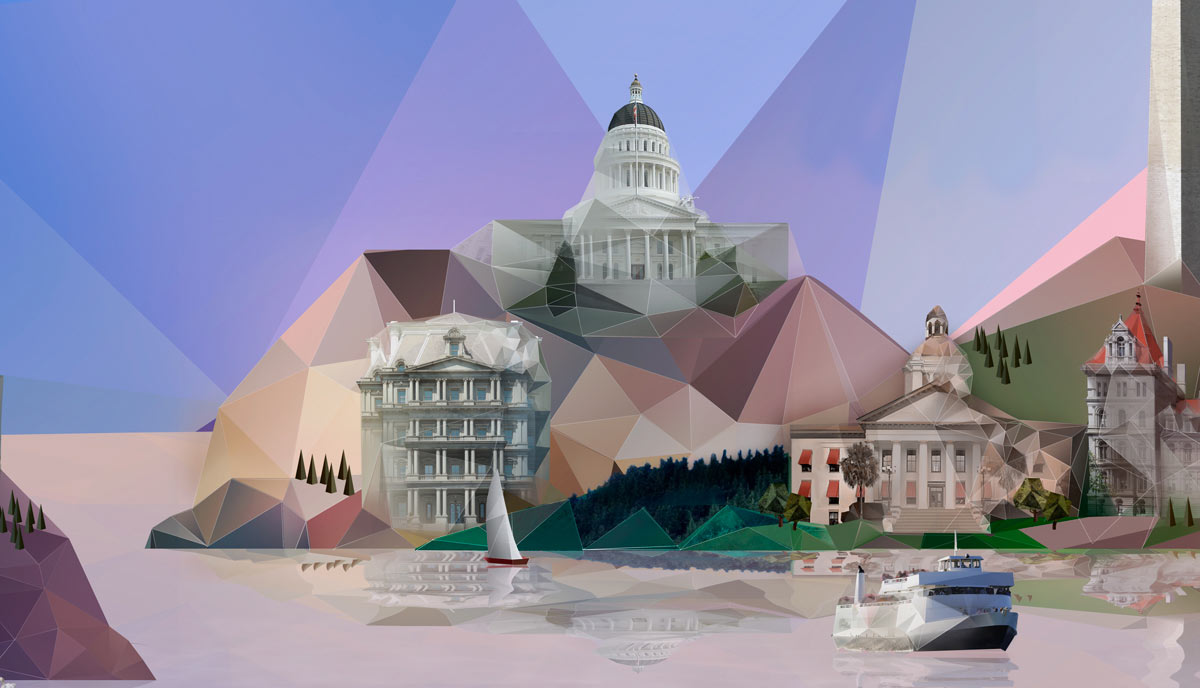 Expert Q&A: How Best to Protect Government's Digital Content
With so much at stake, it's critical agencies keep their digital content secure.
As government rapidly becomes digital-first, sensitive documents increasingly exist in a digital format. Everything from the federal budget and new bills to social security records with personally identifiable information are stored digitally, with new content being created every day.
"The paper to digital transformation has been very successful for the government for a number of years," says John Landwehr, vice president and public sector chief technology officer at Adobe. "There's an increasing amount of digital content, and that content includes everything from privacy-related information from the public to intellectual property and homeland security information."
That's why it's especially important for agencies to know their digital content is secure. Government needs the assurances that files, websites, apps and databases are safe from both internal and external threats.
It's all about keeping the documents secure and letting folks know where a document came from and that it hasn't been changed. John Landwehr, Vice President and Public Sector CTO, Adobe
"A lot has certainly been invested over the years to fortify the perimeter of a lot of organizations, but yet there are still ongoing incidents that take place which could be insider attacks, accidents or a number of different ways that sensitive information gets compromised," Landwehr says.
With the need for content security more important than ever, we sat down with Landwehr to discuss how agencies can develop comprehensive plans for securing their digital content. Landwehr has extensive experience helping agencies create secure content, and offers insight on how to work with cybersecurity procedures and compliance programs to improve security, efficiency and usability. 
Q: In your experience, what steps can agencies take to secure their digital content?
A: I typically talk about the three dimensions of information protection. 
The first to mention is an organization has some sort of content management system or repository of electronic documents where they're, say, managing their forms that they receive. A lot of these systems have access control on them, determining who can open up what folder and view what files over the network. So that's the first dimension: protections that sharepoint and other kinds of management that systems provide.
But, one of the gaps that remain is that once content leaves that protective folder and goes out to desktop computers or to mobile devices, it's no longer protected. So that's where we see the second dimension of technology: rights management, that is able to persistently protect information independent of storage, independent of transport, and after it leaves a protected repository. Anywhere that, say, an electronic form with your personally identifiable information (PII) goes, it always makes sure that only the authorized people can view it. And if the file goes someplace that it shouldn't, and that person attempts to log in and view the content, even though that file may be on their computer, it won't open because of the rights management system enforcing access down to that file layer. This is, of course, based on sophisticated encryption technology.
Then the third dimension is being able to look for unusual behavior of protected documents. So, if somebody were to only on average print five documents a day, and one day they printed 500 that could generate an alert. Or let's say somebody went into the content management system and downloaded 100 forms at once but didn't view any of them right away—that would seem to indicate that somebody's trying to take a bunch of documents someplace they shouldn't. That's where this third dimension of advanced analytics ties in—to be able to look at current content consumption patterns and discover what may be unusual or suspicious activity.
Q: As agencies increasingly operate across multiple platforms, what can they do to make sure everything's safe?
A: Digital rights management works across platforms and devices, from servers to desktops, to iPhones and iPods and androids. It runs across platforms independent of storage, transport and device. You can have a file emailed to you that has sensitive content in it, and then that file can be viewed on your tablet, smartphone or desktop. It's a way of securing content independent of the device.
Q: How should agencies go about combating insider threats?
A: The short answer is that they should look at the three dimensions of information protection. That's a great way to have a security system that can protect against a variety of concerns—whether it's accidents or intentional accessing of information. By protecting the content, whatever the content or content type happens to be, you protect it and have a system in place that expands on the capabilities a content management system provides, which is what Adobe does with the Adobe Experience Manager. Then even if the document were to inappropriately go somewhere, it would have extra protections.
Q: A common critique of cybersecurity is that it reduces usability. Would steps should agencies take to ensure that security does not impact productivity?
A: When it comes to securing digital content, if you don't make it easy, people won't use it, and that's not good from a security perspective. That's also where some automation can help. For example, we can protect the documents in Microsoft Office, as soon as you create a new document. It can automatically have as security policy applied to it limiting access to agency personnel, so even if it were to end up on the Internet, only employees could open it. We can actually automate this as part of increased security and ease of use.
Q: Where do compliance programs like FedRAMP come into all of this?
A: FedRAMP is a great program that's been put in place to make it easier for agencies to acquire and procure cloud-based solutions, knowing that these solutions have been through a rigorous security process. 
As government is looking to utilize more cloud services, they can trust that what they're buying has undergone significant scrutiny. Compliance programs also provide efficiency for the government, so that each agency buying the same cloud service doesn't have to redo all the work that's already been done from a security assessment perspective. It offers significant cost savings and efficiency and the ability to deploy cloud solutions quickly and easily.
Q: Finally, how can agencies prevent threats from becoming crises?
A: It's important for agencies to know what is sensitive in an organization, know who's supposed to have access to this information and understand how to protect this information. Having automated systems in place as much as possible helps, and certainly it's good to have an incident response plan, so that you can gather as much information as possible to confirm what may have happened, what may be affected and who may be affected along the way. The quicker that organizations can move on that information, the better the chance of identifying the issue and being able to correct it as quickly as possible.

Government agencies understand the need to change how they communicate with citizens. Adobe helps the public sector make this change with cloud-based solutions that create better experiences and measure impact — while keeping critical content secure across all devices. Now government can use digital tools to tailor the right messages with customer expectations.
By partnering with Adobe, government can stay ahead of customer needs and provide rich content across the web, mobile, and social channels. This leads to experiences that are more streamlined, more engaging, and more efficient.
Change is not only possible in government. Today it's required. Adobe can help.
This site was produced on behalf of Adobe by GEMG Custom Strategies, the marketing services division of Government Executive Media Group.
The editorial staff of Nextgov was not involved in its preparation.