sponsor content What's this?
Federal Data is Cooler Than You Think, Experts Say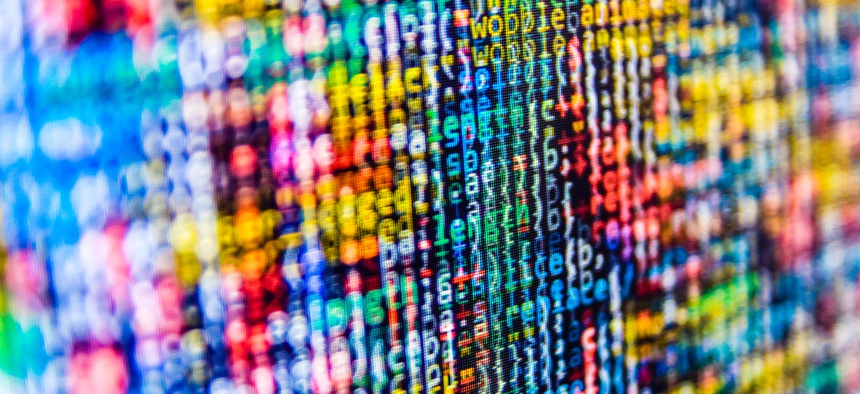 Since "big data" became a household phrase, private and public sector data scientists have shown its implications reach far beyond the word "big."
At Nextgov's first Tech and Tequila meet-up on Wednesday, Feb. 24, data played the starring role. Experts with different brands of federal experience all agreed on one idea: moving data forward hinges on thinking outside the box. 
Environmental Protection Agency (EPA) Chief Data Scientist Robin Thottungal emphasized the importance of viewing data as a concrete, actionable asset. Looking at environmental tragedies in retrospect, Thottungal said, data scientists at EPA are asking questions about how data analysis could prevent similar disasters in the future.
The idea that data is more than just numbers and spreadsheets also matters on the business side, he said. His advice for the next generation of data scientists in government: Learn how government works.
By focusing on the business of government in addition to numbers, Thottungal said data experts can become better communicators on behalf of their information.
Right now, EPA is finding interesting and unique ways data can serve its mission. That curious mindset backs, for example, a recent venture to use the Internet of Things to collect air pollutant data, store it effectively and use it to make decisions.
Jackie Kazil, Tech Fellow with Capital One and President of the Presidential Innovation Fellow Foundation, said utilizing data in novel ways will help government solve one of its biggest problems in the field: talent.
"I don't think people understand how there are these awesome data sets in government," she said.
Fen Zhao, Staff Associate for Strategic Innovation at the National Science Foundation, concurred with Kazil. The fact that the government represents a small part of the big data ecosystem can make it less attractive to young professionals eager to "make an impact," she said.
Both stressed the need to change this perspective and popularize the notion that government data does indeed have the potential to make a difference.
A trio of NASA data experts rounded out the evening's panel, hitting home the need to think about data in unconventional — or just plain different — ways.
Data sets at NASA range from the cosmically exciting to the seemingly mundane, Data Evangelist Nicholas Skyland explained. He and his colleagues work to apply the rigor of data science to different concentrations across the agency.
"All the budget data might be in one place," explained NASA Data Scientist Brian Thomas. "But other kinds of data for cost evaluation or manpower and whatnot — they're all siloed off." 
Data Strategist Ali Llewellyn advocates instead for agency-wide analysis. In her role, Llewellyn talks to different departments to promote the value of sharing and integrating data throughout the entire NASA enterprise.
"Our vision ultimately is to create an agency-led ability for data to drive better decision making," she said.
Each panelist at the meet-up shared examples other agencies can follow to achieve the same vision. Their collective message resounded — together, federal agents can and should tear down the walls of convention surrounding their data. Only then will meaningful, creative action become possible.
Want to hear more? Join Nextgov for the next meet-up in the Tech and Tequila series Thursday, March 31 at 5:45 p.m. at 1776 DC, where government innovators will talk Internet of Things. 
This content is made possible by our sponsor. The editorial staff of Nextgov was not involved in its preparation.