Navy Opens Bids on Major IT Hardware Contract That Includes As-A-Service Options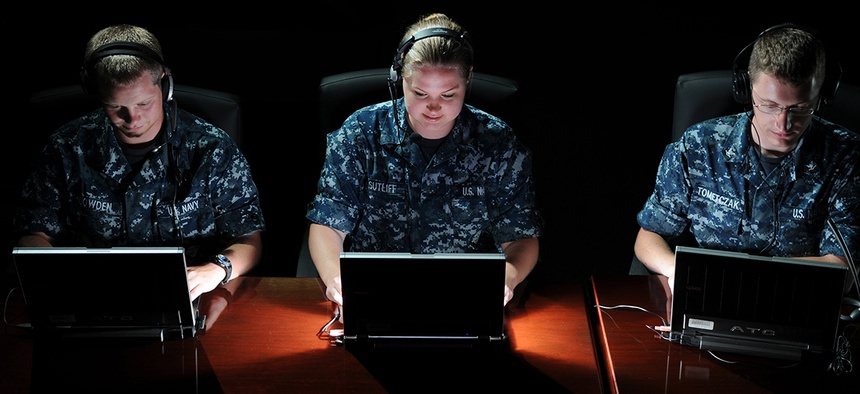 Companion solicitation to manage all that IT is expected to drop in the next 30 days.
Navy contracting officials released a final request for proposals for half of the Next-Generation Enterprise Networks Recompete contract, which will offer a new vehicle for buying commodity IT like desktop computers and tablets, as well as introducing an as-a-service model.
The End User Hardware solicitation, or EUHW, covers most end-user devices, such as laptops, desktops, tablets, 2-in-1 detachable devices, ultra-small desktops, thin or zero client devices and ruggedized devices. The performance work statement notes the Navy will provide government-owned operating systems to install on most devices at the time of purchase.
Officials from the Space and Naval Warfare Systems Command, or SPAWAR, released the commodity IT solicitation Tuesday, which includes both options to purchase IT hardware outright and to acquire as-a-service offerings. In the latter method, "the government is only acquiring the service of using an EUHW device. This is not a purchase, and titles for all EUHWaaS devices remain with the contractor," according to the performance work statement.
The Navy plans to conduct regular technology refreshes throughout the life of the contract. For as-a-service purchases, the contractor will have 36 months to swap out the old hardware for new.
A second solicitation for the other half of the contract vehicle, which deals with IT services and management, dubbed Service Management, Integration and Transport, or SMIT, has yet to be released. A contracting official told Nextgov they expect to issue the SMIT RFP within the next 30 days.
The EUHW solicitation notes the winner of the SMIT contract will be the designated "network manager" charged with handling most of the "service management, integration and transport services" for the devices, including for as-a-service buys.
The current NGEN contract was worth $3.5 billion over five years. Contracting officers won't be putting a ceiling on the new contract until after awards. However, the Navy plans to spend no less than $5 million within the first 12 months.
The contract will run for a base period of three years, with six one-year add-on options.
The Navy has been working on the recompete solicitations for some time, with officials at one point predicting an RFP as early as January 2017. Later updates scheduled the final solicitation for release this summer, however, delays pushed that out to a mid-September release.
Bids are due no later than 10 a.m. Nov. 19.