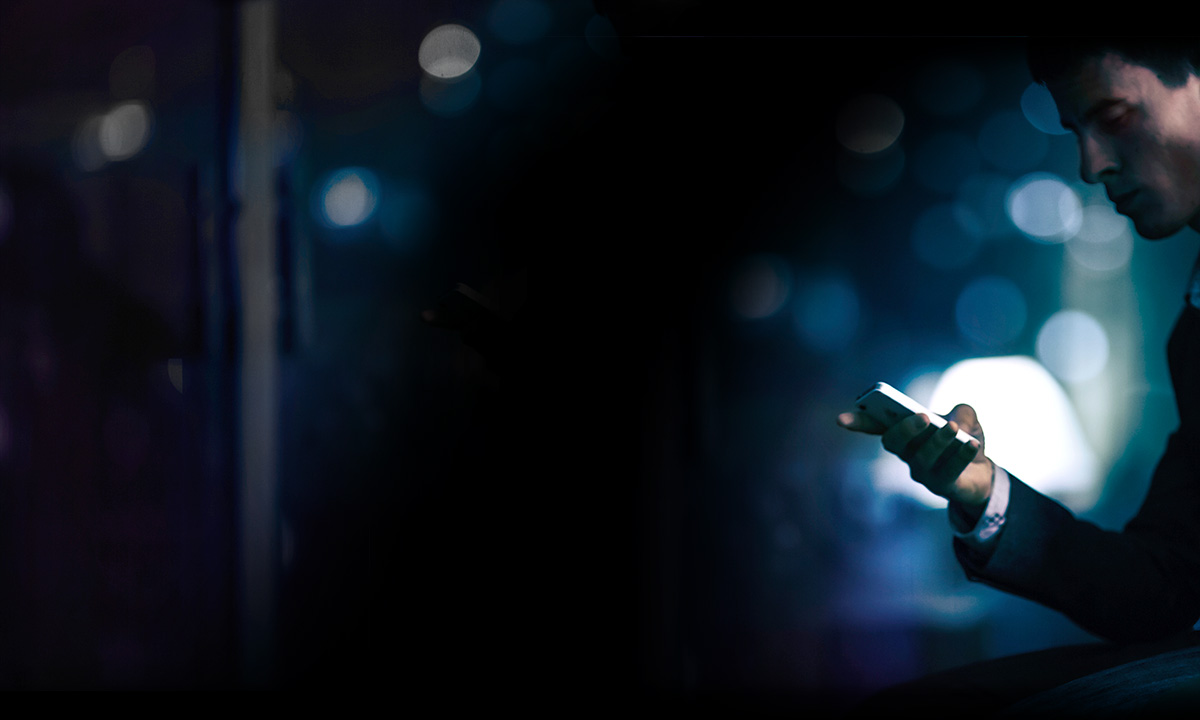 Nextgov Prime 2014 is a wrap!
 
Thank you for your interest and please visit nextgov.com or follow us at @nextgov to stay up-to-date on the latest tech news and analysis.
CIOs, tech leaders and influencers in government design the event they'd want to attend.
What does government look like in 2020?
How do we refocus the ways government does business? 
How can technology reshape the way government does business? 
How can technology change the way government works?
What are you doing to ensure you have the right people, process and technology in place? 
How will the ways in which you accomplish your mission change?
A government where we have the right procurement systems in place to acquire the tools and technology we need and the right people to implement and manage it efficiently and effectively.
Work Smarter. More Productive. More Public Engagement. ​Leveraging Technology to Make Change Real
Moving Fast. Adapting with Speed. Implementing What Works. Advancing Procurement at the Pace of Technological Change
Finding Great People. Organizing Teams. Unleashing Creativity. Developing the Workforce of the Future
Security in a Machine Era. Electronic Privacy and Civil Liberties. Managing Risks. Enhancing Security While Protecting Privacy
Transformational Public Services. Exponential Change. Empowering the Public. The Art of the Possible
Internet Everywhere. Citizen-Focused Services. Greater Responsiveness to the Public. Managing Data and Providing Services in a Mobile World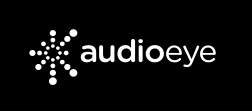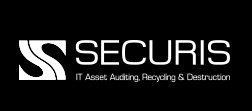 Who Should Attend?
Current and rising federal agency leaders and program managers, including:
CXOs, including CHCOs, CIOs, CTOs
Directors
Technology Leadership and IT Specialists
Management Analysts
Performance Analysts
Appointed Officials
Private sector leaders interested in government technology
Government contractors and consultants
Public policy academics
Specialists in Architecture, Network Operations Computers, Science and R&D
Specialists in Intelligence, Security, Privacy, and Cyber Operations
Managers of Emerging Tech, Social Media, and Mobile Technologies
IT Project Managers
Computer Systems Researchers and Managers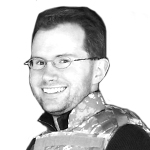 Dr. David A. Bray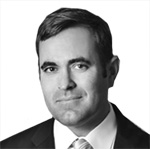 Tom Suder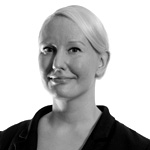 Camille Tuutti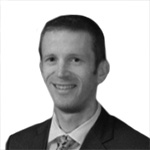 Brian Beachkofski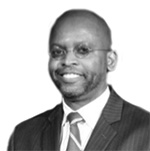 Adrian Gardner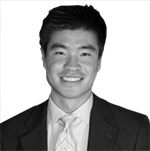 Isaiah Joo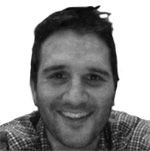 Dustin Laun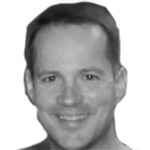 Sim Ripley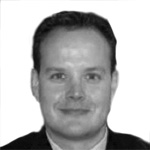 Matthew Chessen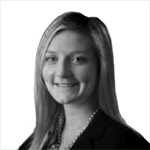 Jenn Gustetic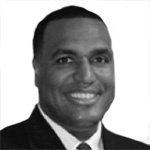 Shawn Kingsberry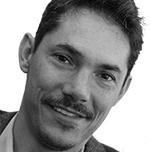 James Miller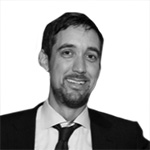 Dominic Sale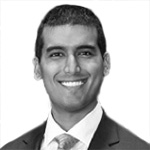 Sagar Doshi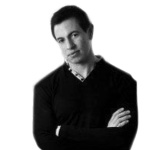 Carter Hewgley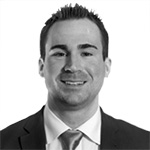 Frank Konkel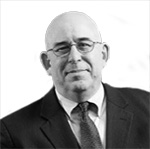 Dan Mintz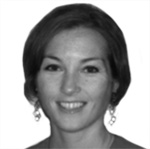 Teresa Shea
Alissa Johnson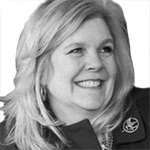 Gwynne Kostin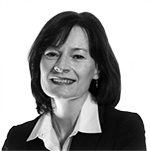 Katherine McIntire Peters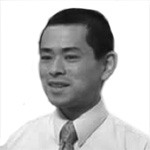 Dave Uejio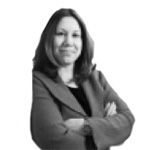 Lena Trudeau
Monday, September 8 — Day 1
Registration & Networking Breakfast
 Welcome Remarks & Keynote Presentations
What Happens When Your Life as a Change Agent Hits a Bump in the Road?
Moderator:
Tom Shoop, Vice President and Editor in Chief, Government Executive
Panelists:
Richard Spires, CEO, Resilient Network Systems
Martha Johnson, Leadership Author and Speaker, former Administrator of the US General Services Administration
Kenneth Cukier, Data Editor, The Economist, Co-author, Big Data
Networking Break & Solutions Showcase
 Editorial Breakout Sessions: 
Leveraging Technology to Make Change Real: How Emerging Technologies Will Improve the Business of Government
Technology will change the way government works. How can we fuse new technologies with modern business practices to allow for better government?

Moderator:
Frank Konkel, Events Editor and Technology Reporter, Government Executive Media Group
Panelists:
Thomas Bayer,  Chief Information Officer, U.S. Securities and Exchange Commission 
 Micheline Casey,   Chief Data Officer, Federal Reserve Board
Steve Cooper,  Chief Information Officer, Commerce
 G. Nagesh Rao, Chief Technologist, Office of Investment & Innovation, U.S. Small Business Administration


Developing the Workforce of the Future: Finding Great People. Organizing Teams. Unleashing Creativity.
Technology is great. Talent is better. This panel will discuss how the government will find, cultivate and manage the future workforce and outline where technology will transform how work is done.

Moderator:
Gwynne Kostin, Chief of Digital, U.S. General Services Administration
Panelists:
Luke Beckman, Manager, Situational Awareness, American Red Cross
Mika Cross, Workplace Transformation Strategist; Presidential Management Council Fellow
Jody Thompson, Founder, CultureRx; Co-Creator, Results-Only Work Environment
Reginald Wells, Deputy Commissioner of Human Resources, Social Security Administration
 Underwriter Spotlight Sessions
—

Clearing the Hurdles to Agency Innovation:
6 Steps to Success
Change Management. Procurement. Cloud. Security. These are just some of the biggest hurdles your agency faces on a day-to-day basis when trying to meet mission objectives. Add these into the complexities of implementing new digital communications and technology strategies, and your new project can quickly be derailed. Learn how your agency can overcome the biggest hurdles to agency innovation and the six steps you can take to successfully deliver vital information and services to your constituents.
 
Featured Speakers:
Roopangi Kadakia, Web Services Executive, National Aeronautics and Space Administration
Mark Pietrasanta, Chief Technology Officer, Aquilent
---

How healthcare.gov broke down data silos and achieved mission success
When developing healthcare.gov, the Centers for Medicare & Medicaid Services (CMS) faced issues that nearly all government agencies must overcome: how to manage disparate data sets, combine them with other data, and securely exchange information with other federal agencies, state agencies, the public and insurance companies. Government agencies are collecting more data than ever before. That data is being stored in purpose-built systems – creating data silos that are hard to use for any other purpose. This session highlights how a new Big Data technology called Enterprise NoSQL has been helping healthcare.gov and other public sector programs eliminate data silos to quickly and vastly improve mission effectiveness while reducing the time and cost of implementing Big Data IT projects.
Featured Speaker:
Jonathan Bakke, Senior Vice President, Global Services, MarkLogic
 Editorial Breakout Sessions:
Evolutions in Cyber-Security & Stopping Next-Generation Insider Threats
What does security mean in the near future when cyber-security and big data intersect? What is the government's future role in ensuring the privacy of its citizens – and their data – and how it will mitigate a growing number of o threats that now include hackers, nation states and other bad actors on the inside.
Moderator:
Alissa Johnson, Deputy Chief Information Officer, Office of Administration, Executive Office of the President, White House
Panelists:
Diana Burley, Professor, Human and Organizational Learning, Graduate School of Education and Human Development, The George Washington University
Gus Hunt, Operating Partner, LLR Partners, former Chief Technology Officer, Central Intelligence Agency
Mary Ellen Seale, Deputy Director, National Cybersecurity Center, Department of Homeland Security 
Ari Schwartz, Senior Director for Cybersecurity Programs, National Security Council, The White House 
Advancing Procurement at the Pace of Technological Change: Why Government Will (or Won't) Fix Procurement
What level of procurement risk is acceptable for the government? Can the government ever be agile enough to acquire technology as fast as it is developed?
Moderator:
Francis Rose, Host, Federal News Radio
Panelists:
Kaitlin Devine, Innovation Specialist, U.S. General Services Administration
Joe Jordan, President, Public Sector, FedBid, Inc.
Frank McNally, Content Developer, ASI Government
Shawn Kingsberry,Chief Information Officer, Recovery Accountability and Transparency Board
 Luncheon & General Session
Jesselyn Radack, National Security & Human Rights Director, Government Accountability Project
 Underwriter Spotlight Sessions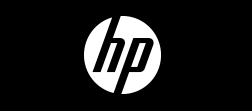 That's Cool - But How Will It Work in My Environment
Emerging technologies, even present-day technologies show constant promise for positively impacting how government agencies conduct their missions and how citizens can better interact with government services. But all too often, those technology solutions are generic and still require significant investment before they can add value to an agency. Enter Applied Innovation – a call to arms for the tech industry to invest in showing how the art of the possible intersects with the real-world missions of government.
 
Featured Speaker:
Scott Gaydos, Chief Technology Officer, U.S. Public Sector, Enterprise Services, Hewlett-Packard Company
---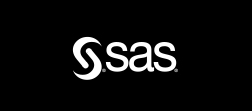 Driving Operations Through Analytics
Featured Speakers:
Bryan Jones, Deputy Assistant Inspector General for Analytics, U.S. Postal Service
Bob Messier, Senior Business Director, SAS
Dominic Sale, Deputy Associate Administrator, Office of Information Integrity and Access, Office of Government-wide Policy, U.S. General Services Administration
 Editorial Breakout Sessions:
Leveraging Technology to Make Change Real: How to be Bold!

Moderator:
Sagar Doshi,Special Assistant to the Chairman, Federal Communications Commission 
Panelists:
Dr. Rebecca Ayers, PhD, Manager, Performance Management Solutions, U.S. Office of Personnel Management
Daniel Clemons, Acquisition Officer and Project Manager, Intelligence Advanced Research Projects Activity
Tom Sasala, Chief Technology Officer, U.S. Army Information Technology Agency
Andrew Wiedlea, Advanced Analytics Division Chief, Information Sciences and Applications Department, Defense Threat Reduction Agency
—
Transformational Public Services. Exponential Change. Empowering the Public: Co-creation of Data, Empowered Disruption
What does future government service delivery look like when people are sensors and everyone has supercomputers in their pockets? Emerging technologies allow citizens to be more involved than ever in shaping and delivering government services. Is government ready?
Moderator:
Katherine McIntire Peters, Deputy Editor, Government Executive Media Group
Panelists:
Ben Berkowitz, CEO, SeeClickFix
Dr. Taha Kass-Hout, Chief Health Informatics Officer, Food and Drug Administration
Nick Sinai,Deputy Chief Technology Officer, The White House
Networking Break & Solutions Showcase
 General Session & Nextgov Bold Awards
Muriel Bowser, Democratic Nominee for 2014  Mayoral Election in Washington, DC
Michele R. Weslander Quaid, Chief Technology Officer (Public Sector), Innovation Evangelist; Google, Inc.
—
Nextgov & Young Government Leaders Innovation Town Hall
Moderators:
Frank Konkel, Events Editor and Technology Reporter, Government Executive Media Group 
Justin Herman, Social Media Manager, Center for Excellence in Digital Government, U.S. General Services Administration
Speakers:
Dr. David Bray, Chief Information Officer, Federal Communications Commission 
Corina DuBois, Chief New Media, Bureau of Consular Affairs, Department of State
Jenn Gustetic, Prizes and Challenges Program Executive, National Aeronautics and Space Administration
Hillary Hartley, Presidential Innovation Fellow, 18F, U.S General Services Administration
Isaiah Joo, Chief Information Officer, Young Government Leaders & Program Analyst, Department of State
Bold Awards Ceremony (Finalists recognized & Winners announced)
Nextgov Bold Awards Reception
Tuesday, September 9 — Day 2
Registration & Networking Breakfast
 Dialogue Breakfast 1:
Aligning Federal, State and Local Efforts. How to Maximize Technology's Impact Across Multiple Levels of Government.
Moderator: 
Mitch Herckis, Director of Government Affairs, National Association of State Chief Information Officers
Panelists:
Adrian Gardner, Chief Information Officer, Federal Emergency Management Agency, Department of Homeland Security 
Jonathan Feldman, Chief Information Officer, City of Asheville, North Carolina 
Rob Mancini, Chief Technology Officer, City of Washington, DC
Dialogue Breakfast 2:
Mobility 2020: Government in a World Gone Mobile
Moderator: 
Tom Suder, Founder, Advanced Technology Academic Research Center
Speakers:
Ken Fang, CEO, Mobomo
Dan McCrae, IT Service Delivery, Office of the Chief Information Officer, National Oceanic and Atmospheric Administration
Rory Schultz, Deputy Chief Information Officer, Food and Nutrition Service, U.S. Department of Agriculture 
  Welcome Remarks & General Session
Catching the Trusted Insider: An Insider's Look at the Hanssen Spy Investigation  
Eric O'Neill, Founding Partner, The Georgetown Group
—
In the Future, Will Privacy be a Thing of the Past?
Moderator: 
James Miller, Associate Chief Information Officer, Office of Managing Director, Federal Communications Commission
Panelists:
Alvaro Bedoya, Executive Director, Center on Privacy and Technology, Georgetown Law 
Alexander Joel, Civil Liberties Protection Officer, Office of the Director of National Intelligence
Dr. Lisa Singh, Computer Science Professor, Georgetown University
Networking Break & Solutions Showcase
 Editorial Breakout Sessions:
Advancing Procurement at the Pace of Technological Change: How the Government Will Buy Future Technologies
Technology's role in how the government functions is growing, and almost every important acquisition the government makes today contains integral technological components. From agile purchasing to the promulgation of various as-a-service offerings, technology is forcing government procurement to adapt. Will the future government be able to get the technology it needs – when it needs it – or is government procurement in the future much like it is today?
Moderator:
 Francis Rose,Host, Federal News Radio
Panelists:
Jaymie Durnan,
Senior Advisor to the Assistant Secretary of Defense (Acting) Research & Engineering, Department of Defense
Karen Evans,
National Director, U.S. Cyber Challenge
David McClure,former Associate Administrator, Office of Innovative Technologies & Citizen Services, U.S General Services Administration 
Joanne Woytek,Program Manager and Contract Technical Representative, SEWP Program,National Aeronautics and Space Administration
The Internet of Everything: Is Government Prepared for the Convergence of Cloud, Big Data & Mobile
The Internet of Things is coming. Our panelists will examine the inevitable convergence of mobile device proliferation, big data and cloud computing from technology and policy standpoints.
Moderator:
Patrick Tucker,Technology Editor, Defense One & Author, The Naked Future: What Happens in a World That Anticipates Your Every Move?
Panelist:
Beth Blauer,Socrata
Dan Doney,Chief Innovation Officer, Defense Intelligence Agency
David Mihelcic,Chief Technology Officer, DISA
 General Session & Conference Closing
Internet of Things
We are rapidly approaching a world with 1 trillion sensors, where machines and every-day objects like cars, household appliances and wearable devices are filled with sensors that collect data and send it across the Internet. This inevitable convergence of the physical and virtual worlds presents both untold challenges and opportunities for the future government.
Moderator:
Camille Tuutti, Executive Editor, Nextgov
Panelists: 
Janna Anderson, Director, ImaginingtheInternet.org 
Dave Bottom, Director, Information Technology Services Directorate, National Geospatial-Intelligence Agency 
Dr. David Bray, Chief Information Officer, Federal Communications Commission
Chris Reed, Program Manager, Intelligence Advanced Research Projects Activity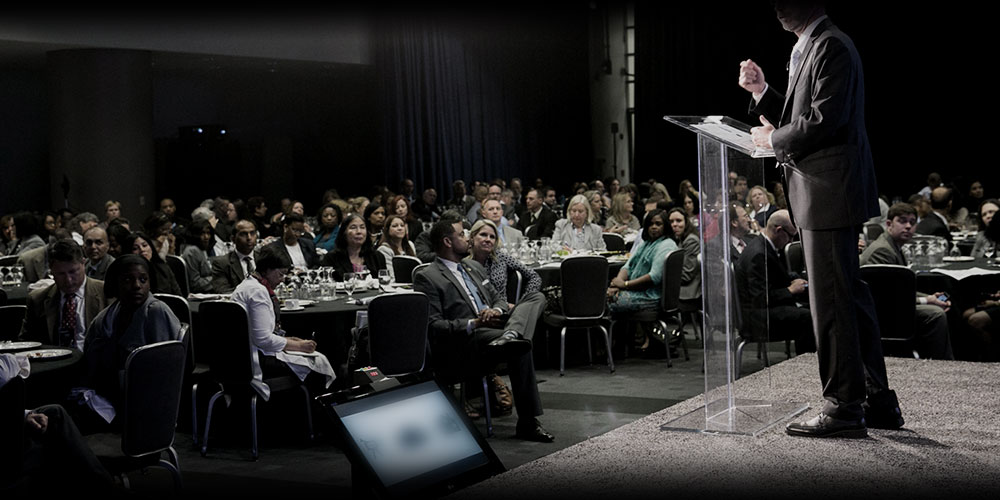 Janna Anderson is the lead author of the "Future of the Internet" survey research series, published by Pew Research biennially, and a professor of emerging media at Elon University. She is a co-author of Pew's May 2014 report titled "The Internet of Things Will Thrive in 2025" which is one of eight reports on "Digital Life in 2025" that Pew will release in 2014. She is the director of Imagining the Internet, Elon University's global-good research project that illuminates people's expectations today, their hopes and fears, for the future of communications networks tomorrow. For more details, see: www.imaginingtheinternet.org. Anderson has been a steering committee member and planner for World Wide Web and Internet Governance Forum-USA conferences, and she is a Global Internet Governance Forum participant. She is the author of six books that reveal people's current hopes and fears for emerging human networks, including the "Future of the Internet" series and the American Library Association's Choice Award-winning "Imagining the Internet." 
Dr. Rebecca Ayers serves as the Manager for Performance Management Solutions (PMS) in the U.S. Office of Personnel Management (OPM).  PMS provides reimbursable solutions to Federal agencies to address individual and organizational performance matters necessary to properly create and sustain a healthy and effective results-oriented culture. Rebecca is also the Program Manager for USA Performance, OPM's automated performance management system.  She has managed consulting work, performance management, and telework projects for cabinet level and other independent agencies. Prior to this position she served as the Strategic Planning and Performance Manager for HR Solutions, the reimbursable division of OPM, and was responsible for organizational strategic and business planning and execution and performance management and evaluation.
Rebecca has facilitated and worked with both public and nonprofit organizations to identify organizational goals, develop strategic plans, and implement performance management systems. She regularly presents at professional and academic conferences on performance management and strategic planning best practices and latest trends and research. She began her Federal career as a Presidential Management Fellow at OPM where she managed workforce and succession planning projects for other Federal agencies. 
Rebecca holds a bachelor's degree in Foreign Affairs from the University of Virginia and a Masters of Transatlantic Studies from the University of Bath, England. She completed her Ph.D. in Public Administration at North Carolina State University where her research included public management, performance management, and strategic planning.  She is also teaches Public Organizational Behavior and Theory in the Masters of Public Administration program at North Carolina State University.
Rebecca is a fulltime teleworker with OPM and resides just outside of Raleigh, NC.
Thomas Bayer currently serves as the Chief Information Officer for the U.S. Securities and Exchange Commission.  Thomas oversees the Commission's IT program including strategy, application development, infrastructure operations and engineering, user support, IT program management, capital planning, information security, and enterprise architecture. He also is responsible for the Electronic Data Gathering Analysis and Retrieval (EDGAR) system, which electronically receives, processes, and disseminates more than 500,000 financial statements every year.  He also created the "Working Smarter" program to transform the SEC by using technology to improve core business and operational processes.  The plan supports vital technology initiatives including an Enterprise Data Warehouse (EDW), standardization of an enterprise platform, knowledge management, seamless integration of structured and unstructured data sources, modernization of SEC.gov and the EDGAR filer system, advanced search and discovery capabilities, data management, cloud computing, and a suite of analytical capabilities. 
In addition to his role as CIO, Thomas has been actively involved in policy making to include Regulation Systems, Compliance and Inspections (Reg SCI) and the Automation Review Program (ARP) which provides oversight and inspection of market participants and the Self-regulatory organizations (SROs).  As part of the ARP, Thomas was involved in providing root cause analysis and resolution for major cyber hacking events of exchanges and market moving events including Knight Capital, Facebook IPO, and the NASDAQ and NYSE SIP failure.   He has also helped write the SEC Cyber Disclosure Guidance and provided guidance on several Cyber Security issues.  
Luke Beckman works in Disaster Operations for the American Red Cross serving as the national manager for situational awareness. In his current role, he is responsible for ensuring that all levels of the Red Cross response and leadership workforce have access to the right information at the right time to make the right decisions. He is responsible for training, overseeing, and leading over 3,000 remote and field-based Red Cross rapid assessment and planning personnel. He first began coordinating disaster response operations after Hurricane Katrina in 2005 and since has responded to, and led, operations at the local, state, national, federal, and international levels. He graduated with honors in international security from Stanford University.
Alvaro M. Bedoya is the founding Executive Director of the Center on Privacy & Technology.  Prior to joining Georgetown Law, he served as Chief Counsel to the Senate Judiciary Subcommittee on Privacy, Technology and the Law and to its Chairman, Senator Al Franken (D-Minn.). In this capacity, he advised Senator Franken in crafting legislation on mobile location privacy, health data privacy and NSA transparency and worked to improve privacy protections for biometric technology like facial recognition and fingerprint readers. He is a graduate of Harvard College and Yale Law School, where he received the Paul & Daisy Soros Fellowship for New Americans and was an editor of the Yale Law Journal. 
Ben Berkowitz is co founder and CEO of SeeClickFix.  For his work on SeeClickFix with his three co-founders Jeff Blasius, Kam Lasater and Miles Lasater he was named Huffington Post's 2010 Technology Game Changer, Inc Magazine's "Entrepreneurs we love" and Government And Technology Magazine's Top 25 Innovators for 2011. Ben was also awarded the Citi/FT Urban Ingenuity award for 2013 Ben recently contributed an Essay titled Power To The Community to the book Shift and Reset by Brian Reich.  He has been a featured speaker on civic participation and open government at  SXSW, The World Bank, The US Department of State, The White House, Bif6, Picnic in Amsterdam and many others.  Outside of SeeClickFix he enjoys planting trees with his neighbors, hanging out with his wife Kati, his son Oliver and his puggle and his mutt and cycling and walking around New Haven, CT where he is a proud citizen. His current extracurricular activities include helping a large public mural on a highway underpass, http://www.insideoutnhv.com and starting a local makerspace, makehaven.org
A well-known proponent of open government, data transparency, and utilization, Beth Blauer is a true visionary and the nation's leading expert in implementing government "stat" programs. She has helped to design and bring Socrata's GovStat platform to all levels of federal, state, and local governments as well as non-profit organizations and international NGOs. She is also renowned for her leadership of Maryland's innovative performance management program, StateStat.
Beth currently oversees the development of Socrata's performance management and collaboration tool, GovStat. She assists customers in the identification of high-value data, the application of data to internal strategic frameworks, and the communication of progress on strategic frameworks to both internal and external stakeholders. Socrata's GovStat customers include the States of Maryland, Hawaii, and Washington; the Cities of Baltimore, Kansas City, and New York; and San Mateo County.
While working in the office of Maryland Governor Martin O'Malley, Beth acted as the de facto chief operating officer for the state and also developed and implemented a statewide performance management program called StateStat. StateStat is credited with improving across-the-board outcomes, especially in education, health, public safety, and the environment. It is widely recognized as the nation's leading government performance management initiative and credited with significant achievements, such as a 24.5 percent reduction in violent crime.
Through StateStat, Beth oversaw roughly 85 percent of the State's budget and a comparable amount of its workforce. She supervised a team of 10 analysts in the alignment of the State's data to the Governor's Strategic Goals and convened regular meetings with the Governor's Cabinet and facilitated data-driven, collaborative discussions focused on both agency performance and agency contributions to the state-wide strategic framework. Additionally, she organized public forums to solicit feedback and contribution from the public to the State's strategic framework and process.
While working in Maryland's Department of Juvenile Services, Beth served as Chief of Staff, as well as Special Assistant to the Secretary and Case Management Specialist III (Court Liaison). Her numerous positions allowed her to take on many roles and responsibilities. She supervised 50+ employees in the communications, legislative, and community outreach units. She also provided supervisory support to both the operations and programmatic divisions of the agency.
Dave Bottom was appointed to the position of Director, NGA Information Technology Services Directorate in February, 2012. This directorate, stood up in February 2012 was formed by merging all the Agency's Information Technology (IT) functions into a single organization. As the IT Services Director, he leads a mission-driven organization which designs, builds, tests and operates mission and corporate IT services for the National and Allied Systems for Geospatial-Intelligence (NSG/ASG), Department of Defense and Intelligence Community partners worldwide.
Previously, Dave was Acting Director, Enterprise Operations Directorate, where he led a diverse Government and contractor team responsible for engineering, acquiring, operating and securing the Agency's world-wide IT and information services infrastructure. In this capacity, he ensured continuous systems operations and the exploitation of technology to ensure the operation and sustainment of
the NSG infrastructure around the globe.

Dave has held various senior executive assignments in line organizations and program management. Previous line management positions include Deputy Director, Enterprise Operations, and Director, ISP Core Services Office, where he was the principle executive responsible for the operations and sustainment of the NGA and NSG IT Infrastructure, including a 24x7x365 operations center. His past Program Management assignments include duties as the Agency's first Assistant CIO for Infrastructure, and NGA IT Infrastructure Program Manager, where he was responsible for developing and executing major IT Infrastructure acquisition, systems engineering and operations programs, including the IT acquisition for NGA Campus East, the Agency's headquarters in Springfield, VA.

Prior to joining NGA, Dave was an officer of the Central Intelligence Agency, where he entered into Federal Service in 1997. At CIA he served as the Program Manager for the NIMA/CIA Network Connectivity Program. Dave also managed large scale network upgrades in several agency campuses, and led the government and contractor team responsible for operations and sustainment of the agency's networks in the Washington Metropolitan Area.

Before Dave joined Federal Service, he worked in a professional services firm under contract to the Naval Sea Systems Command's Aegis Program Office, where he was responsible for contract execution and business development.

Dave's education includes a Master of Science in Management Information Systems from George Washington University and a Bachelor of Science in Marine Transportation from the Massachusetts Maritime Academy. He is also a graduate of the Senior Manager's in Government Program at Harvard University's Kennedy School of Government and the DoD's CAPSTONE Flag Officer's Program.

Mr. Bottom has received numerous awards and recognitions throughout his career, including selection to Meritorious Presidential Rank as a Senior Professional in 2010.
 
Muriel Bowser brings a pragmatic, hands-on approach to leadership, legislation, oversight, and policy‐making in the District of Columbia. She was first elected Ward 4 Councilmember in a special election in 2007 and re-elected in 2008, and again in 2012.
Each time, voters endorsed Muriel's ambitious agenda focused on an open and ethical government, rebuilding quality neighborhoods, and transforming our schools and commercial corridors. Councilmember Bowser has also focused her attention to better the lives of residents District-wide.
Most recently, as Chairwoman of the Committee on Economic Development, Muriel continues to press for more economic opportunities for all DC residents. Previously, as Chairwoman of the Committee on Government Operations, Muriel worked with her colleagues to pass comprehensive Ethics Reform in the District of Columbia, improved the safety and efficiency of the Metro system, and increased transparency in government contracting. As Chair of the Committee on Libraries, Parks and Recreation and the Committee on Public Services and Consumer Affairs, Muriel championed the causes of increasing the revenue generating potential of our public spaces, curbed bullying in our schools and recreation centers, and created consumer protections for homeowners facing foreclosure. Besides representing the District on the Washington Metropolitan Area Transit Authority, Muriel also served as Chair of the regional Metropolitan Washington Council of Governments' Transportation Planning Board.
Councilmember Bowser, a native Washingtonian, earned a Bachelor of Arts in History from Chatham College and a Master's degree in Public Policy from American University.
Muriel began her service in DC elective office as an Advisory Neighborhood Commissioner for her Riggs Park neighborhood, and continues to be an active member of Lamond Riggs Citizens Association.
Dr. David A. Bray serves as Chief Information Officer for the Federal Communications Commission, overseeing the Commission's efforts to modernize legacy systems and transform technology partnerships in telecommunications, broadband, competition, the spectrum, the media, public safety, and security. He previously served as Executive Director with the National Commission for Review of Research and Development Programs of the U.S. Intelligence Community and later received the National Intelligence Exceptional Achievement Medal. The interagency team he directed also received the National Intelligence Meritorious Unit Citation.
Dr. Bray has worked for both the public and private sectors since 1993 providing strategy on crisis response, collaboration, cybersecurity, and civilian IT advances. He served as IT Chief for the Bioterrorism Preparedness and Response Program at the U.S. Centers for Disease Control and Prevention, where he led the technology aspects of the bioterrorism program's response to 9/11, anthrax in 2001, SARS, and other outbreaks. He received the CDC Director's Award for Service to public health in 2004 and later was named as one of 13 individuals across the entire federal workforce to receive the 2012 Arthur S. Flemming Award for Leadership.
Dr. Bray deployed to Afghanistan in 2009 as a Special Advisor to STRATEGIC EFFECTS for NATO's International Security Assistance Force and U.S. Forces Afghanistan, with the task of helping to "think differently" on critical military and humanitarian efforts. He later chaired initial White House efforts from 2010-2011 focused on improving relations between the information integration, network interoperability, and civil liberties activities of the U.S. government. Per audience votes, he jointly received "Best Cyber Presentation" in a 2010 public talk with the DHHS CIO emphasizing the need to advance shared services that protect civil liberties, individual privacy, public safety, and our national security.
Dr. Bray also was one of two career Senior Executives to receive the Roger W. Jones Award for Executive Leadership in 2013. He holds a PhD in information systems, a MSPH in public health informatics, and a BSCI in computer science and biology from Emory University, alongside a visiting associateship from the University of Oxford's Oxford Internet Institute, and two post-doctoral associateships with MIT's Center for Collective Intelligence and the Harvard Kennedy School. He is available on Twitter as @fcc_cio
Diana L. Burley is Professor in the Graduate School of Education and Human Development at The George Washington University. She is a nationally recognized cybersecurity workforce expert and also has published extensively on public sector IT use, knowledge management and information sharing. In 2014, Dr. Burley was named the cybersecurity educator of the year by Colloquium on Information Systems Security Education (CISSE) and one of the top ten influencers in information security careers by Careers Info Security magazine.
She has been twice appointed (2012, 2013) to the Virginia General Assembly Joint Commission on Technology & Science Cyber Security Advisory Committee and served as co-Chair of the National Academy of Sciences Committee "Professionalizing the Nation's Cybersecurity Workforce." She has served as a Program Officer at the National Science Foundation (NSF) where she managed a multi-million dollar computer science education and research portfolio and led the CyberCorps program. Based on her work at NSF, Dr. Burley was honored by the Federal CIO Council and CISSE for outstanding efforts toward the development of the federal cyber security workforce. She is the recipient of numerous NSF awards including PI of HOLISTiC, the Executive Cyber Corps program and Research CoPI of the $5M National CyberWatch Center. 
Micheline Casey is the Chief Data Officer of the Board of Governors of the Federal Reserve System, and heads the Office of the Chief Data Officer. As CDO, Ms. Casey leads the OCDO and has responsibility for creating and implementing the Board's enterprise data strategy, data governance, and data management frameworks. 
The OCDO has responsibility for creating enterprise policies to improve and enhance the Board's data environment, including data governance, data management, data integration, data dissemination, and open data. Ms. Casey also chairs the Board Data Council, a multi-disciplinary group consisting of senior officials from across the Board, responsible for ensuring the implementation and direction of Board data management and governance strategies and priorities.
Ms. Casey was the first state Chief Data Officer in the country, and part of the Governor's Office in the State of Colorado. Ms. Casey was responsible for developing and executing the State of Colorado's enterprise data strategy and data governance and data management frameworks across the State's Executive Branch agencies. Her private sector experience includes jobs at ChoicePoint Government Services (now LexisNexis Risk Solutions) and IBM Global Services.
She has her Masters in Business Administration from The University of Georgia, and her Bachelors of Science in Marketing from The Pennsylvania State University. Ms. Casey also sits on the Board of Directors of the Midwest Reliability Organization. 
Daniel Clemons is an Acquisition Officer and Project Manager at the Intelligence Advanced Research Projects Activity (IARPA). He is the Project Manager for IARPA's Distribution & Evaluation System (IDEAS); a web-based software tool to enable online submission and evaluation of proposals submitted in response to IARPA research solicitations. He has over thirty four years of intelligence, business, system development and integration, and acquisition and procurement experience in software and system acquisition, information technology, intelligence operations, and command and control.
Prior to coming to IARPA, he supported PEO EIS, Project Manager DoD Biometrics; CE LCMC Software Engineering Center – Belvoir; Technical Management Division, Program Management Office (PMO) Intelligence Fusion; and Product Manager (PdM), Joint Collection Management Tools (JCMT).
He retired from the Army's Military Intelligence Corps as a Frist Sergeant with 22 years' experience conducting, leading, or managing tactical and strategic intelligence operations.
Steven I. Cooper was appointed Chief Information Officer (CIO) at the U.S. Department of Commerce by Secretary Penny Pritzker on June 16, 2014. As CIO, Cooper serves as the principal adviser to Commerce's 12 agencies' CIOs and the Deputy Secretary. He also leads development and implementation of the Department's enterprise-wide information technology (IT) strategy and operations, oversees the building and operation of a robust enterprise IT security risk program, and serves as an adviser on mission and business IT systems and services. 
Prior to joining Commerce, Cooper served as the Federal Aviation Administration's (FAA) Acting Assistant Administrator for Information Services and CIO. Previously, Cooper was the Deputy CIO, as well as IT Director and CIO of the FAA's Air Traffic Organization, where he oversaw a team of 400 professionals working to ensure the operational excellence of mission support and business systems and the underlying technology infrastructure. In February 2003, Cooper was appointed by President George W. Bush to serve as the first CIO of the Department of Homeland Security (DHS) where, among other accomplishments, he developed the Department's first IT Strategic Plan.
Prior to joining DHS, Cooper was appointed Special Assistant to the President for Homeland Security and served as Senior Director for Information Integration in the White House Office of Homeland Security. In this role, he launched the development of the National Enterprise Architecture for Homeland Security to address information integration within the federal government and the sharing of information with state, local, and relevant private-sector entities.
Mika Cross is a seasoned Human Capital Workplace and Policy Strategist specializing in global, strategic workplace initiatives, flexible workplace programs, cultural transformation, mobility management, diversity, and inclusion and employee engagement.  Her 16-year career in public service includes military personnel and federal civilian human resources management throughout the Department of Defense, United States Intelligence Community and across the Federal government.  She is a veteran of the U.S. Army, serving as both an enlisted soldier and commissioned officer. 
Mika is highly regarded as a thought leader for flexible and transformational workplace practices across both public and private sectors and is regularly featured as a speaker for professional conferences and events.  She has keynoted at the Partnership for Public Service 'Best Places to Work' event and the 2013 Telework Summit and has served as Executive Sponsor and Mentor for the Partnership's Excellence in Government Fellowship Program.   She regularly provides policy guidance, shares best practices and innovations with numerous Federal Agencies across the United States Government, as well as in private sector.  In 2014, Mika joined OPM's Human Resources Solutions (HRS) team as a Senior HR Consultant and Work/Life advisor as part of the President's Management Council inter-agency fellowship program.   
Kenneth Cukier is the Data Editor of The Economist. Kenn is the coauthor of Big Data: A Revolution That Will Transform How We Live, Work, and Think. It is the first systematic treatment of this emerging science, which Kenn argues is a revolution on par with the Internet or perhaps even the printing press.
From 2007 to 2012 he was the Japan business and finance correspondent, and before that, the paper's global technology correspondent based in London, where his work focused on innovation, intellectual property and Internet governance. Previously, he was the technology editor of The Asian Wall Street Journal in Hong Kong and a regular commentator on CNBC Asia. Earlier still, he was the European Editor of Red Herring and worked at The International Herald Tribune in Paris.
From 2002 to 2004 Mr. Cukier was a research fellow at Harvard's Kennedy School of Government, working on the Internet and international relations. 
His writings have also appeared in The New York Times, The Washington Post, Prospect, Financial Times and Foreign Affairs, among others. He has been a frequent commentator on business and technology matters for CBS, CNN, NPR, the BBC and others. 
Kaitlin Devine is an Innovation Specialist for GSA's new technical consultancy, 18F. At GSA she works as both a full stack web developer and a subject matter expert in procurement data. Her current focus is on building user-centered, data-driven tools for acquisition personnel inside the federal government.
She previously worked at the Sunlight Foundation, an open government advocacy organization. While at Sunlight, she led their research and advocacy in federal spending transparency, particularly in contracting. She was also the project lead for Clearspending.org and the main author on the Procurement Open Data Guidelines.
In 2014, Kaitlin was named one of DC's top women in tech by FedScoop (http://fedscoop.com/dcs-top-50-women-tech/14/). Kaitlin also teaches technical workshops around the DC area. She resides in Silver Spring, MD with her husband.
Dan Doney was assigned as Chief Innovation Officer for the Defense Intelligence Agency (DIA) in February 2013. He is pursuing an aggressive strategy to reform agency operation building agility into the core of all DIA activities. This strategy, emphasizing leadership, empowerment, agility, and partnerships, is designed to remove bureaucratic friction through the application of the entrepreneurial method enabling the agency to efficiently convert ideas to action.
Dan has been an innovator in a wide variety of fields (process automation, enterprise architecture and software development, financial modeling, organization theory, robotics, and signal processing) drawing on his background in social systems, control theory, software engineering, and artificial intelligence.
Before rejoining the intelligence community, Dan served in the Department of Homeland Security (DHS) Enterprise Service Delivery Office (ESDO) where he was a central figure in the implementation of the public/private cloud strategy. He helped establish the DHS cloud strategy, architected the migration of legacy systems to Platform as a Service (PaaS) offerings, and developed enterprise solutions to take advantage of the new agility. Most notably, Dan was the senior architect for USCIS SelfCheck, a hybrid cloud application that won the 2012 Excellence in Government Award for its novel approach to citizen centric government.
Dan started his career as a nuclear submarine officer in the U.S. Navy. After his service in the military, he worked in industry in software development and business process automation. Dan served the bulk of his career in advanced research for the intelligence community - most recently at the Intelligence Advanced Research Projects Activity (IARPA) as technical lead on the Novel Intelligence from Massive Data (NIMD) and Collaboration and Analyst System Effectiveness (CASE) research programs. These programs investigated the application of network effect and complex adaptive system models to information foraging and collaborative sensemaking in support the intelligence community mission.
While at IARPA, he devised BRIDGE, a technology ecosystem and governance framework that enables government agencies to efficiently leverage innovation in industry and academia. BRIDGE is an open innovation an environment where the best ideas emerge and can be harvested to mission settings quickly. This framework enhanced technology discovery and evaluation while streamlining accreditation and integration - reinvigorating a slow moving government acquisition model that often missed disruptive technologies.
Dan graduated from the U.S. Naval Academy in 1992 with a B.S. in Control Systems Engineering and an additional major in Economics, and received an M.S. in Nuclear Engineering from MIT in 1994. Dan and his wife Jodi have 5 lovely children and live near Annapolis, Maryland.
Sagar Doshi currently works at the Federal Communications Commission, where he serves as Special Assistant to Chairman Tom Wheeler. Sagar provides direct substantive support to Chairman Wheeler across all areas of technology and communications policy. He also serves as the Office of the Chairman's operational activities for official Commission activities. Sagar is particularly interested in how the dramatic, exponential advancement of technology can give the FCC a longer-term perspective on markets of the future.
Prior to the FCC, Sagar's interests in tech also brought him to Google, where he was a Product Specialist for emerging products with a particular focus in mobile. He also helped build a business development strategy for Protocol Link, Inc., a firm working in the highly regulated pharma and biotech sectors. Sagar holds a B.A. in Political Science with Honors in International Security from Stanford University. He lives in Washington, DC with his fiancée.
Corina DuBois directs new media outreach and GOV 3.0 initiatives for the U.S. Department of State, Bureau of Consular Affairs. She influences the policy and strategic planning surrounding web products, social, mobile, apps, open data, and crisis communications. She regularly consults Consular sections at Embassies worldwide and manages a team of foreign and civil service professionals. 

Corina's team focuses on innovative processes for online engagement across multiple web, social media, mobile and app platforms for both foreign and domestic audiences. The New Media Unit also manages the worldwide @TravelGov brand across several platforms. Corina acts as the lead for interagency collaboration with social media, crowdmapping, and the use of innovative technology for crisis response.
Jaymie Durnan is the Senior Advisor to the Principal Deputy in the Office of the Assistant Secretary of Defense for Research & Engineering (ASD(R&E)). Among other duties, he leads the R&E effort to better align the Independent Research and Development (IR&D) spending with warfighter needs; he serves as the Chief of Operations for the Research Development and Acquisition Task Force, Chair of the Electronic Warfare Technology Task Force, and Co-Chair of the Quadrennial Defense Review Key Mission Area Study Integration Team.
Mr. Durnan's expertise is growing organizations as well as advising senior management in strategy development and implementation. His private sector career includes: Senior Vice President and Special Counsel to the Chairman of MacAndrews & Forbes Holdings, a private equity company in New York; Partner for strategic acquisitions in the information technology sector at Radius Capital Partners; Attorney at Marks Murase in New York; Chairman of Woodbury Hill Partners, and, as the Manager of a varied product line at BAE Systems North America.
His government service includes: an officer in the U. S. Navy, including being a Military Assistant to the Director Net Assessment; a Special Assistant to the Secretary of Defense; the Special Assistant to the Deputy Secretary of Defense; Deputy Director Strategy in Defense Research & Engineering; Deputy Director Joint Advanced Concepts in the Office of the Under Secretary for Acquisition Technology and Logistics; and an operations research analyst on the staff of the Chief of Naval Operations; Aide to the Chief of Naval Operations, and a long-time consultant to the Department of Defense.
He was awarded a Bachelor of Science from the U. S. Naval Academy, a Master of Arts from Georgetown University and a Juris Doctorate from The Georgetown University Law Center. He has been a Director of private and public companies and is currently a Trustee at Antioch New England University, and a Director of Swift Prepaid Solutions.
Karen S. Evans is serving as the National Director for the US Cyber Challenge (USCC). The USCC is the nationwide talent search and skills development program focused specifically on the cyber workforce. She serves as a Voice of Authority for Safegov.org, an on-line forum specifically focused on cloud computing policy issues. She is also an independent consultant in the areas of leadership, management and the strategic use of information technology.
She retired after nearly 28 years of federal government service with responsibilities ranging from a GS-2 to Presidential Appointee as the Administrator for E-Government and Information Technology at the Office of Management and Budget (OMB) within the Executive Office of the President. She oversaw the federal IT budget of nearly $71 billion which included implementation of IT throughout the federal government. 
Ken Fang is the CEO of Mobomo and oversees the strategy and operations of the company. He works closely with clients to create mobile solutions to meet their strategic needs. He is adept at developing apps on all major mobile platforms including iOS, Android, Blackberry, Windows Phone and Mobile Web. 
Fang is also the founder and chairman of Altum Inc., the market leader of enterprise grants management and performance management solutions for government and philanthropic organizations. Fang was recognized in 2009 by the Washington Business Journal as one of the Washington, D.C., region's top minority business leaders. Prior to Altum, Fang worked at a number of technology companies including IBM, American Management Systems, the Applied Research Labs – Penn State, Broderbund Software, and D.C. Health and Company. His published works include educational software titles and articles in advanced computing technology.
Jonathan Feldman is Chief Information Officer for the City of Asheville, North Carolina, where his business background and work as an InformationWeek columnist have helped him to innovate in government through better practices in business technology, process, and human resources management. Asheville is a rapidly growing and popular city; it has been named a Fodor top travel destination, and is the site of many new breweries, including New Belgium's east coast expansion. During Jonathan's leadership, the City has been recognized nationally and internationally (including the International Economic Development Council New Media, the UNC Government Innovation Grant, and the Amazon "City on a Cloud" awards) for improving services to citizens and reducing expenses through new practices and technology.  He is active in the IT, startup, and open data communities, was named a "Top 100 CIO to follow" by the Huffington Post, and is a co-author of Code For America's book, Beyond Transparency. Learn more about Jonathan at Feldman.org.
Adrian R. Gardner's federal career is distinguished by over 20 years of service enabling mission capability and readiness within the scientific and defense-related sectors.  A member of the Senior Executive Service, Mr. Gardner currently serves as the Chief Information Officer (CIO) for the Federal Emergency Management Agency.  He has oversight responsibilities for all FEMA information systems from governance, planning, budgeting, engineering, development, security, and operations in order to ensure compliance with the requirements of the Clinger-Cohen Act of 1996, Federal Information Security Management Act of 2002, President's Management Agenda, Department of Homeland Security (DHS) Management Directives, and other regulatory requirements in support of FEMA mission and objectives.  Other recent IT leadership positions Mr. Gardner held include:
Chief Information Officer (CIO) and Director of the Information Technology and Communications Directorate, Goddard Space Flight Center, NASA (February 2010 to September 2013)
Chair of POC Working Group for DATA.GOV (May 2010 to present)
Co-Chair of the Federal CIO Council – Information Sharing Subcommittee (formerly  Data Architecture Subcommittee) (May 2009 to present)
Chief Information Officer for the National Weather Service (January 2007 to February 2010)
Deputy Associate CIO for IT Reform, Department of Energy (October 2006 to January 2007)
Deputy Associate CIO for Cyber Security, Department of Energy (September 2005 to September 2006)
From January 2004 to September 2005, Mr. Gardner led the Department's Cyber Security Program through a major expansion in size and scope, incorporating many new missions and security initiatives.  He was a recipient of the 2005 Federal 100 Award, which honors individuals from government, industry, and academia whose ideas and accomplishments had the greatest impact in shaping the missions, solutions, and results achieved by the government information technology community. 
An Air Force veteran, Mr. Gardner was commissioned as a Launch Control Officer in 1986 and served with distinction until he separated in 1989.  He was honorably discharged in 1994, and received the Air Force Achievement Medal in 1987.
Mr. Gardner is a Doctoral Candidate at the University of Southern California, School of Public Policy and Planning where he holds a Master's degree in Public Administration.  He also holds a Master of Science degree in Environmental Studies from Hood College and is the recipient of an honorary doctorate degree, also from Hood College.  Mr. Gardner holds a Bachelor of Science in Biological Science and Ecology from the esteemed Tuskegee Institute.  Mr. Gardner serves on the Board of the District of Columbia Urban League and is a volunteer and mentor to several academic and youth programs. 
Scott Gaydos is Chief Technology Officer (CTO) for HP Enterprise Services, U.S. Public Sector. He leads a team of chief technologists that are responsible for positioning HP's capabilities and offerings within the U.S. Public Sector, including the U.S. Government market. Gaydos works directly with government agencies to define strategic transformation plans that enable our clients to maximize their IT budgets while aligning to mission goals and objectives.
Previously, Gaydos served HP as Chief Technologist for the development and execution of strategic technology initiatives for U.S. Public Sector Federal Healthcare market segment. He led healthcare innovation research and development efforts while continually assessing technology decisions to optimize client solutions by enhancing HP's competitive performance, financial achievement and federal healthcare market share.
His full-lifecycle technical expertise includes hands-on involvement in the analysis, design, development, testing and implementation of multiple mission-critical applications and systems in multiple environments with significant focus on healthcare IT. He is well versed in leading research and development activities focused on market-applicable innovation and has a history of successfully enabling profitable growth for technology organizations.
Jenn Gustetic is the Prizes and Challenges Program Executive in the Office of the Chief Technologist at NASA Headquarters in Washington DC, where she serves as NASA's principle advocate, advisor and strategist for open innovation methods, such as prize competitions and crowdsourcing. Ms. Gustetic also leads NASA's formulation efforts for its Grand Challenges: bold, but achievable science, technology, and innovation goals that are specific enough to convey what success looks like and broad enough to capture our imagination while unifying public and private constituencies around a clear "call to action". NASA's Asteroid Grand Challenge to "find all asteroid threats to human populations and know what to do about them" was announced in June 2013.
Prior to this position, Ms. Gustetic was the Associate Director for Strategic Engagement and Communications at Phase One Consulting Group. In this role, she managed the company's open government and strategic communications service offerings. In August 2010 she supported the official launch of the international Open Government Partnership, an innovative organization that advances the principles of transparency, public participation and increased citizen collaboration worldwide.
Hillary Hartley is the Deputy Executive Director, Creative Services at 18F, a digital services agency inside the General Services Administration. She came to the GSA as a Presidential Innovation Fellow in 2013, where she worked on the development of MyUSA.gov. Hillary has been working to make government more accessible and available online for nearly two decades, starting as a web designer for Arkansas.gov in 1997. As Director of Integrated Marketing for eGovernment provider NIC, Hillary helped NIC's 30 state government partners embrace new technology and concepts for a 21st century government. She speaks at events across the country, educating and evangelizing "government 2.0" and customer service/community engagement best practices for government. 
 Hillary spends much of her free time on community-based movements such as BarCamp and Coworking, and has participated in or helped organize several government-focused unconferences: eDemocracyCamp, TranparencyCamp, Gov2.0Camp, CityCamp, etc. In 2008, after the passage of California's Prop 8, she co-founded EqualityCamp – a pilot event bringing geeks who know the lessons of the web together with activists for marriage equality and LGBT equal rights. Her latest endeavor is Yes and Yes Yes (YxYY) – a summertime "geek retreat" in Palm Springs. This annual event brings more than 400 thinkers, futurists, nerds, and creatives together at the Ace Hotel for the ultimate experiment in planned serendipity.
Tim Hartman joined Government Executive in 2007 to manage new product development, and has risen to serve as Publisher of Digital Media, Director of Research, Group Publisher, and, most recently, President. Tim has overseen the transformation of Government Executive Media Group to a digital-first enterprise. Today, over 50 percent of Government Executive Media Group revenue stems from digital products, and the portfolio has grown to include multiple properties and a research division. In 2014, Tim was promoted to CEO of Atlantic Media's Washington Divisions to take on the leadership of National Journal Group and to continue to leadGovernment Executive.
Mitch Herckis is the Director of Government Affairs for the National Association of State Chief Information Officers (NASCIO), the premier network and resource for state CIOs and a leading advocate for technology policy at all levels of government.  As Director of Government Affairs, Mitch is responsible for ensuring that the views of state CIOs are represented in the shaping of federal policy, and ensuring state members and key stakeholders are aware of federal actions impacting state information technology. He also serves as the association's lead policy analyst on broadband, spectrum, and telecommunications issues.
Prior to joining the NASCIO staff, Mitch served as a Senior Legislative Counsel and Principal Associate for Federal Relations at the National League of Cities.  In that role, he served as the organization's chief advocate on public safety, homeland security, emergency management, and crime prevention concerns.  He also served as the lead subject matter expert and advocate on a range of information technology and communications policies, including cybersecurity and privacy issues.   Mitch has also worked for several federal relations firms, primarily representing local governments and professional organizations for government employees.  
Justin Herman manages Federal-wide Social Media programs for the General Services Administration Office of Citizen Services and Innovative Technologies, where he leads the Federal SocialGov Community of almost 800 digital engagement managers at over 140 federal missions. The Federal SocialGov Community is a collaborative, objective-driven technology collective dedicated to advancing social media, digital engagement and data to measurably improve services and make them more cost effective. The community includes working groups that deliver shared services for all agencies including resources for Public Participation, Performance Analysis, Accessibility for persons with disabilities, and Policy Development.
Herman also works with international colleagues including the World Bank and the international Open Government Partnership to spur collaboration between governments and deliver the most effective shared services for citizens. He's recognized as one of the 15 most forward-thinking people in government by FierceGovernment; Up-and-Comer of the Year and one of the Top 25 Most Influential People Under 40 by Fedscoop; one of the Top 50 luminaries, disruptors and newsmakers by InTheCapitol.
Gus Hunt is President and CEO of Hunt Technology, LLC, a private consulting practice focused on strategic IT planning, cyber and data-centric security, big data analytics, and cloud computing.  He serves as an Operating Partner for LLR Partners, a private equity investment firm, and as an advisor to Artis Ventures, a Silicon Valley venture capital investment group.  Mr. Hunt's consulting portfolio spans startups and large established companies whom he advises on strategic product roadmaps, target markets, government contracting and other business opportunities.  
After a 28 year career, Mr. Hunt retired from the Central Intelligence Agency ("CIA") as their Chief Technology Officer (CTO).  As CTO, Mr. Hunt set the information technology strategic direction and future technology investment plan for CIA.  He was the conceptual and motivating force behind CIA's decision to acquire a copy of both the Amazon cloud and IBM's Watson.  Mr. Hunt developed CIA's Accelerated Technology Adoption Process to enable CIA to dramatically speed-up its processes to discover, evaluate, acquire and implement new capabilities in support of its business requirements.  This now often-copied process rebuilt and reinvigorated CIA's engagement with technology leadership across the spectrum from startups and the venture capital community in Silicon Valley, to corporate research labs and universities, to major product vendors and government contracting partners.  
Alexander W. Joel is the Civil Liberties Protection Officer for the Office of the Director of National Intelligence. In that capacity, he leads the ODNI's Civil Liberties and Privacy Office, and reports directly to the Director of National Intelligence.  His responsibilities include ensuring that the protection of privacy and civil liberties is appropriately incorporated in Intelligence Community policies and procedures, overseeing compliance by the ODNI with privacy and civil liberties laws, reviewing complaints of possible abuses of privacy and civil liberties in programs and operations administered by the ODNI, and ensuring that the use of technology sustains, and does not erode, privacy.  
Mr. Joel's appointment to this position was announced by Director John Negroponte on December 7, 2005. Mr. Joel had previously been performing the duties of that position on an interim basis.  Mr. Joel has more than a decade of experience with privacy, technology, and national security law. Mr. Joel was motivated to enter public service following 9/11. He joined the Central Intelligence Agency's Office of General Counsel in October 2002, where he provided legal advice relating to intelligence activities.
Prior to joining the government, Mr. Joel served as the privacy, technology, and e‐commerce attorney for Marriott International, Inc., where he helped establish and implement Marriott's global privacy compliance program, including the creation of Marriott's first privacy officer position. Before that, he worked as a technology attorney at the law firm of Shaw, Pittman, Potts & Trowbridge in Washington, D.C. (now Pillsbury Winthrop Shaw Pittman), and as a U.S. Army Judge Advocate General Corps officer, with assignments that included prosecutor and criminal defense counsel. Mr. Joel received his law degree from the University of Michigan in 1987, magna cum laude, where he was a member of the Michigan Law Review. He received his B.A. degree from Princeton University in 1984, magna cum laude.
Dr. Alissa Johnson's career began at the Defense Department as a cryptologic mathematician while she was still in college. She has since worked within various intelligence and defense agencies, as well as in the private sector. Today, as DCIO, she provides vision, guidance and leadership for the development and implementation of IT efforts at EOP. She has experience managing IT programs and developing IT solutions for various federal agencies. Her background includes areas such as IT management, cybersecurity, systems engineering and program management. 
Martha Johnson is an author, speaker, and consultant with a 35-year career in public and private organizations. She served President Obama as the Administrator of the General Services Administration. She also served eight years with the Clinton Administration. Her business career includes senior positions at Cummins Engine Company, Computer Sciences Corporation, and SRA International.
She published On My Watch: Leadership, Innovation, and Personal Resilience, an Amazon best seller in 2013. She blogs at www.MarthaJohnson.com. Her novel, In Our Midst, was a quarterfinalist in the 2013 Amazon Breakthrough Novel Awards.
Johnson has been featured recently in the Washington Post, Politico, C-SPAN BookTV, and various industry publications. She has contributed to the Op Ed page of CNN Digital.
Johnson was graduated with a BA from Oberlin College and an MBA from the Yale University. She is married, has two adult children and an elderly father, and resides in Annapolis, Maryland.
Bryan Jones began his career with the US Postal Service in 1984 and for 17 years worked in numerous operational areas before becoming the Accounting Manager for the Northern Virginia District.  In 2001 Bryan joined the USPS OIG as an auditor and during the past 13 years has worked across five functional areas in leadership positions.  Bryan has led the analytics group at the USPS OIG for the past 4 years.  Bryan's wide range of experience gives him a unique perspective on the business and culture in the USPS and the USPS OIG.
Isaiah Joo is a Civil Service Program Analyst in the U.S. Department of State's Office of eDiplomacy.  He is responsible for organizing the Tech@State program, a quarterly conference series that brings together U.S. diplomats, technologists, civil society leaders, academics, and entrepreneurs to explore innovative ways technology can address global diplomatic and development challenges. 
Isaiah is also the Engagement Coordinator for eDiplomacy's Diplomatic Innovation Division, where he briefs several Foreign Service Institute classes, coordinates events like the Global Chiefs of Mission Conference, and engages in various public-private partnerships.  Isaiah was selected by FedScoop in 2013 as a "Government Up & Comer of the Year" for the FedScoop 50 Awards, which honors 50 of the most talented and innovative leaders in the federal IT sector. 
Joseph G. Jordan is the President, Public Sector for FedBid, Inc., a Virginia-based fully managed online marketplace optimizing the way governments, businesses and educational institutions buy the goods and services they need.
Mr. Jordan previously served as Administrator at the Office of Federal Procurement Policy, having been confirmed by the Senate in May 2012. According to the White House, Jordan was responsible for implementing acquisition policies covering more than $500 billion in annual federal contract spending.
Prior to this position, he served as a senior adviser to acting Office of Management and Budget Director Jeff Zients since December 2011.
Dr. Taha Kass-Hout serves as FDA's first Chief Health Informatics Officer (CHIO), bringing over seventeen years of experience in health, public health, and informatics in both the public and private sectors. He joined FDA in late March 2013 to focus on innovation, cloud computing, genomic sequencing, and big data initiatives. In addition, he serves as the chair of the Scientific and Research Domain Steering Committee across the U.S. Department of Health and Human Services (DHHS).  In his new role as the CHIO, Kass-Hout is leading efforts to move FDA into a cutting edge technology organization, including: openFDA, digitization of regulatory submissions, cloud computing, next generation genome sequencing, and mobile-first deployment.  As a catalyst and agent for innovation and change, piloting new technical concepts, he plays a critical role in transforming FDA's operations to respond quickly and accurately to emerging scientific, technological, and economic trends affecting its regulatory and scientific missions.
Previously, Kass-Hout was the Director of Informatics Solutions and Operations at CDC's Office of Surveillance (2012-2013) managing and redesigning a number of national public health disease surveillance and response systems and services; served as Deputy Director for Information Science in the Division of Notifiable Diseases and Healthcare Information (2009-2012) where he also managed and redesigned the BioSense national public health situation awareness program, a $350M investment. Prior to that, he was one of the founding members of Silicon Valley global health and disaster technology organization, InSTEDD (2006-2010), the first international nonprofit organization fielded by Google, Inc.  On Jan 17 2010, the Thomson Reuters Foundation used one of InSTEDD's platforms which he led its development to launch a first-of-its kind, free disaster-information service for the people of Port Au Prince, Haiti.  This allowed survivors of Haiti's earthquake to receive critical information by text message directly to their phones, free of charge.
Frank Konkel is the editorial events editor for Government Executive Media Group and a technology journalist for its publications. He writes about emerging technologies, privacy, cybersecurity, policy and other issues at the intersection of government and technology. He began writing about technology at Federal Computer Week and previously reported on local and state issues at daily newspapers in his home state of Michigan. Frank was born and raised on a dairy farm and graduated from Michigan State University.
Gwynne Kostin serves as the Chief of Digital at GSA. This virtual center is being stood up to catalyze and accelerate agency efforts implementing the White House Federal Digital Strategy by focusing on information and data, customer experience and sharing resources to help agencies do more with less, She's worked on providing services through technology for the past 15 years in government tech, homeland security, education and health care. Gwynne enjoys talking to interesting people and figuring out how things work.
Rob Mancini, a seasoned technology executive with a 29-year record of delivering efficiency, reliability, and innovation in IT, serves as Chief Technology Officer (CTO) of the District of Columbia.
As District CTO, Mancini heads the Office of the Chief Technology Officer (OCTO), an agency of over 500 staff that provides technology services and leadership for 86 agencies, 40,000 employees, over 600,000 residents and businesses, and millions of annual visitors to the District. 
Under Mancini's leadership, OCTO has won nationwide accolades.  In March of 2013, Mancini received his second IDG Computerworld Honors Laureate for the DC Community Access Network.  In February 2012 the Obama Administration named Mancini a "Champion of Change" for OCTO's pioneering work in high-speed broadband networking infrastructure.  In March 2012 Mancini received his first IDG Computerworld Honors Laureate for OCTO's innovative IT Staff Augmentation program. Also in 2012 Mancini received Harvard University's John F. Kennedy School of Government "Bright Ideas Award" for government innovation.   In October 2011, Mancini was featured in Governing Magazine for his efforts to address broadband adoption and technology inclusion in Washington D.C.
Before joining OCTO, Mancini served as an information-technology leader for major international firms such as British Aerospace/BAE Systems, Computer Sciences Corporation, and was a founding employee of America Online.  Mr. Mancini received a M.S. in information systems from Shippensburg University of Pennsylvania, and a B.S. in Business Administration with a Mathematics Minor from Radford University.  
Dave McClure served as the Associate Administrator of the U.S. General Services Administration Office of Citizen Services and Innovative Technologies from August 2009 until May 2014. 
As a leading political appointee for the Obama Administration in charge of federal IT innovation, he transformed his office into a powerful engine for making government operations more open, transparent, and participatory.  Through the use of innovative technologies, his office connected the public to government information and services through the Internet, collaborative Web 2.0 and public dialogue tools, call centers, and other emerging new media and citizen engagement technologies. His office created several award-winning web sites, including USA.gov, Data.gov, Challenge.gov, USABusiness.gov and several others.  In addition, his office housed the PMOs for the Federal Cloud Computing and Federal Cloud Credential Exchange, the GSA FedRAMP program (currently the world's largest implementation of how to efficiently and continuously evaluate cloud services provider security/privacy), and the Presidential Innovation Fellows projects, including GSA's "18F" innovation project teams and portfolio.  He served on the Federal CIO Council Executive Committee and Executive Advisory Board and Institute for Innovation for IAC/ACT, and Executive Advisory Committee for AFCEA/Bethesda.
Daniel McCrae joined NOAA as the Director of the IT Service Delivery Division in September 2012 where he leads the development, provisioning, and management of an enterprise IT services portfolio. In this position he is responsible for the management and operation of networking, data center and private cloud services, systems and application development, and mission support computing services. He is focused on the development of an enterprise services portfolio and the creation of ITIL-based service solutions for NOAA customers. Mr. McCrae also chairs the NOAA CIO Council's Infrastructure Operations Committee as well as the NOAA Networking Committee.
Dan came to NOAA after spending 33 years in Japan where, for 15 years, he directed information technology services as Chief of IT for the Department of Defense Education Activity (DoDEA) Pacific Region. In that role he managed IT services and operations in support of 3,000 faculty & staff, and 27,000 students at 50 campuses on military bases throughout the Asia-Pacific region. His 30 year career in the federal government also includes positions in DODEA Pacific where he was responsible for the design, implementation, and operations of campus networks and infrastructure at more than 40 sites in Okinawa, mainland Japan, South Korea, and Guam; seven years working with the U.S. Air Force in systems development; and three years as a systems analyst in the private sector in Japan. Dan began his journey to Japan in 1980 as an infantryman in the United States Marine Corps. 
Dan received a Bachelor of Science degree in Computer Information Systems from the University of Maryland in 1990 and is a graduate of the National Defense University's CIO Certification, and Information Assurance Management programs. He is also a graduate of the Federal Executive Institute and is the recipient of Pacific Command Air Force and U.S. Air Force Civilian Personnel Directors' Awards for Innovation for his systems development work. 
Frank McNally is a Content Developer for ASI Government's Virtual Acquisition Office™ where he produces research, analysis, and blended learning events focused on the acquisition of information technology products and services.
Prior to joining ASI, he supported the Transportation Security Administration's Secure Flight program as a Contracting Officer before spending four years as a curriculum developer and instructor at the Department of Veterans Affairs Acquisition Academy. In this role, Frank applied his subject matter expertise to develop and deliver high impact, practical application courses with a focus on interpreting and leveraging the Federal Acquisition Regulation for pragmatic and innovative contracting solutions. During his time with the Acquisition Academy, he delivered technical courses on all phases of the acquisition lifecycle, the federal budget process, business writing, program management, and soft skill courses focused on customer service and acquisition business management.
Bob Messier, Senior Director – Business Analytics joined SAS in 1997.  He has worked in various roles within SAS including Sales, Marketing, Business Development and Product Management.
In his current role leading the Americas Business Analytics team, Bob is responsible for defining, creating and delivering solutions that span, analytics, business intelligence, data management, risk and marketing solutions.  These applications leverage leading edge analytics to help customers determine what metrics drive their business and how to optimize performance.   
Bob holds both a MBA in International Management from Rensselaer Polytechnic Institute and a BS in Accounting from Providence College. 
David M. Mihelcic is the Chief Technology Officer (CTO) for the Defense Information Systems Agency (DISA). As CTO, he serves as the Agency's senior authority on scientific, technical and engineering matters. Mr. Mihelcic is responsible for defining DISA's overarching technical strategy for synchronizing Agency's programs and services with the Department of Defense's net-centric transformation.
Prior to his appointment as CTO, Mr. Mihelcic served as the Deputy Program Director and Chief Executive Engineer for the Global Information Grid Bandwidth Expansion (GIG-BE) Program. Mr. Mihelcic was the ultimate technical authority for this critical, $877 million expansion of DoD terrestrial communications and was responsible for defining the GIG-BE architecture and leading all technical aspects of the Program. Previously, Mr. Mihelcic served as the Chief Executive Engineer for the Defense Information System Network (DISN), Commander of the Center for Horizontal Integration, and Deputy Chief Executive Engineer for Information Processing at DISA. Prior to his appointment to the Senior Executive Service at DISA in 1999, Mr. Mihelcic headed the Network Security Section of the Naval Research Laboratory (NRL) and has also worked in private industry as a Senior Consultant with SRI Consulting.
Mr. Mihelcic is a graduate of the University of Illinois at Champaign-Urbana with a Bachelor of Science degree in Electrical Engineering. (Current as of January 2006)
James Miller is Associate CIO in the Office of the Managing Director at the Federal Communications Commission, Adjunct Professor of Law at the American University, Washington College of Law, an Affiliated Research Fellow of the Columbia Institute for Tele-Information at the Columbia Business School and past 2004-2006 Mansfield Fellow. 
Mr. Miller focuses on regulatory and technical policy matters related to Internet technology. His recent work has included contributions to the National Broadband Plan and Open Internet Proceedings.  As deputy and contract officer's representative of the program, much of his current work since 2010 has focused on the Measuring Broadband America Program and study of consumer fixed and mobile broadband performance.  As Adjunct Professor of Law at the American University, Washington College of Law he teaches U.S.-Japan Comparative Law and develops programs focused on East-Asia and technology.  He is a cum laude graduate of the Washington College of Law, American University, and holds a bachelor's degree in Economics and East-Asian studies (honors) from the University of Kansas. He is a Japanese bilingual and frequently speaks and publishes in Japanese for business, legal, and technical audiences in Japan.
In 2001, Eric O'Neill helped capture the most notorious spy in United Stateshistory: Robert Hanssen, a 25-year veteran of the FBI. The remarkable true events of his life are the inspiration behind the critically acclaimed dramatic thriller Breach, starring Ryan Philippe as O'Neill. The film set inside the FBI - the gatekeeper of the nation's most sensitive and potentially volatile secrets - is the story of the greatest security breach in US history.
Currently, O'Neill runs The Georgetown Group, a premier investigative and security consultancy, where he specializes in counterintelligence operations, investigations into economic espionage, cyber security penetrations, internal investigations, catching the trusted insider and security risk assessment consulting out of Washington, DC. In addition to his experience in the Hanssen case, he also addresses the issues of confidence and patriotism, the threat to United States security posed by terrorism, foreign intelligence services, the cyber threat to our national infrastructure and the national conscience in a monitored society.
Katherine McIntire Peters is deputy editor of Government Executive Media Group, a division of Atlantic Media, where she oversees editorial coverage for GovExec.com and Government Executive magazine. She previously was executive editor of Nextgov.
Mark Pietrasanta is the Chief Technology Officer at Aquilent and brings more than 20 years of experience as a technology industry leader. As Aquilent's lead technical strategist, Mr. Pietrasanta is responsible for identifying and nurturing novel technologies and executing them into viable solutions.
Mr. Pietrasanta was named "CIO/CTO of the Year" in 2014 by the Tech Council of Maryland, and is a 2010 recipient of the Federal Computer Week Federal 100 Award for his leadership in cloud computing.
Prior to joining Aquilent in 2003, Mr. Pietrasanta was the Regional CTO for Commerce One and Vice President of Technology for AppNet. In addition, he oversaw various business and IT systems for Discovery Communications, and held a five-year tenure as a senior technologist at Fannie Mae.
Jesselyn Radack is National Security & Human Rights Director. Her work focuses on the issues of secrecy, surveillance, torture, and discrimination, where she has been at the forefront of challenging the government's unprecedented "war on whistleblowers." Among her clients are seven national security and intelligence community employees who have been investigated, charged, or prosecuted under the Espionage Act for allegedly mishandling classified information, including Edward Snowden, Thomas Drake, and John Kiriakou. She also represents clients bringing whistleblower retaliation complaints in federal court and other administrative bodies. Previously, she served on the DC Bar Legal Ethics Committee and worked at the Justice Department for seven years, first as a trial attorney and later as a legal ethics advisor.
The author of TRAITOR: The Whistleblower & the "American Taliban," Ms. Radack has written prominent opinion pieces that have appeared in the New York Times, Wall Street Journal, L.A. Times, Washington Post, Guardian, The Nation, Salon, Legal Times, National Law Journal, and numerous academic law reviews. She is also a popular blogger at Daily Kos. Ms Radack received the "Sam Adams Associates for Integrity in Intelligence Award" in 2012, the "Hugh M. Hefner First Amendment Award" in 2012, and was named one of Foreign Policy magazine's "Leading Global Thinkers of 2013."
G. Nagesh Rao currently serves as Chief Technologist with the US Small Business Administration's Office of Investment & Innovation. His portfolio of work includes the SBIR/STTR program and coordination of the Fueling Small Business Innovation Interagency Policy Committee for the White House's Lab to Market Commercialization Agenda.
He is a practicing technologist and commercialization strategist working at the intersection of applied science, law, business, and public policy from both domestic and international perspectives with over 10+ years of successful experience. Nagesh has been afforded the privilege to work with top-tier cutting edge organizations such as Rensselaer Polytechnic Institute's Office of Technology Commercialization, The National Academies (NAS, NAE, IOM & NRC), US Department of Commerce (USPTO, EDA, & OIE), LAUNCH, CleanTech Los Angeles, Global Access in Action, NCET2, Innovation Endeavors, Planet Labs, Ecovative Design, Publicbeat, Peek, Stiefel Family Foundation, and most recently Virginia Tech's Applied Research Corporation. Accolade endeavors he has worked on include i6 Green, FLoW, Patents for Humanity, VT-ARC Additive Manufacturing Grand Challenge, and AAAS-Lemelson Invention Ambassador Program.
Nagesh composes and presents intellectual musings which have been featured via WAMC-NPR, TechCrunch, The Scientist, Triple Pundit, MIT XPrize Lab, UC Berkeley, RPI, Stanford, Cleantech Open, Xerox-parc, NCET2, BPIA, The National Innovation Summit, Microsoft Worldwide Partner Conference, and PwC's CleanTech Revolution at the LA Autoshow. His credentials include a MBA (Global Strategy and Entrepreneurship) from the University of Maryland-College Park, a MSc in Legal Studies-Intellectual Property Law from Albany Law School, a BSc dual-major in Materials Engineering and Philosophy from Rensselaer Polytechnic Institute, and his Patent Bar License from the USPTO (Registration Number: 69006), as well he serves on the Rensselaer Alumni Association Board of Trustees. Currently he splits his time between Washington-DC, San Francisco-CA, and Albany-NY.
Dr. Chris Reed is a Program Manager at the Intelligence Advanced Research Projects Activity (IARPA), where he develops and manages programs that research and develop technology to enhance national security. He is the Program Manager for IARPA's HFGeo and Signal Location in Complex Environments (SLiCE) programs for emitter location. He managed projects on diverse topics including electrically small antennas and reliability of information from sensor networks. Chris has been involved in all development phases for systems for signals intelligence, communications, navigation, radar, and electronic warfare. Prior to coming to IARPA, he worked with L-3 Communications, Statistical Signal Processing, Raytheon, Hughes, Compaq Computer, and the US Army. He has been the Principal Investigator and engineering lead for several research projects with the Office of Naval Research, US Army, and DARPA. He has patents in parallel computing, radar signal processing, and GPS. Chris's technical interests include emitter location and tracking, reliable communications systems, detection and estimation, and signal processing.
Francis Rose is the host of "In Depth with Francis Rose", weekdays from 4 to 7 p.m. on Federal News Radio.  Francis has covered all three branches of the federal government since 1998. He joined Federal News Radio in 2006.  His program, "In Depth with Francis Rose, " was selected by news/talk radio trade magazine Talkers for its most recent list of the 250 most important talk shows in America. Francis appears on radio stations across America, providing information and analysis on the operations of the federal government. He is a regular contributor to Federal News Radio's sister station, WTOP, and a regular guest on NewsChannel 8's "Capital Insider" program.
Dominic Sale joined GSA's Office of Government-wide Policy in February of this year, to head up the Office of Information Integrity and Access.  His portfolio there includes the Federal Identity Credentialing and Access Management (FICAM) program, Section 508, and managing the .gov domain.  He comes to GSA on detail from OMB's E-Gov Office, where he started in 2008, and where he most recently served as E-Gov's Chief for Data, Analytics and Reporting.  At OMB, and in coordination with GSA, Dominic guided the implementation of several major high profile transparency and transformation initiatives including the IT Dashboard,Recovery.gov, USAspending.gov, and BusinessUSA.  He got his start as a Federal employee in 2007, at the Department of Transportation, prior to which he served in the private sector at BAE Systems and BearingPoint, where he managed enterprise architecture, capital planning, and security initiatives at various Federal agencies.
Thomas Sasala serves as the Chief Technology Officer for the U.S. Army Information Technology Agency (ITA). In this role, Mr. Sasala is responsible for the technical direction for the Agency, and oversight of modernization and innovation for the Pentagon Common IT services. Mr. Sasala is charged with ensuring that ITA takes a proactive approach to identifying and deploying new technologies, ensuring alignment with and integration of the Agency's solutions with Federal, Department of Defense (DoD), Army and Pentagon strategies.  Most recently, he served as the Senior Technical Director for McDonald Bradley Inc. (acquired by ManTech International), providing technology strategy and leadership for the defense and intelligence communities. In his career, Mr. Sasala has extensive experience supporting both public and private sector clients, including the Office of the Director of National Intelligence (ODNI), Federal Bureau of Investigation (FBI), and Defense Intelligence Agency (DIA), Defense Security Service (DSS), and the U.S. Navy. He holds an M.S. in Telecommunications and Computers from The George Washington University and a B.S. in Electrical Engineering from Pennsylvania State University.
Rory D. Schultz is a 29 year federal employee with 23 years experience in IT customer service, 20 of which have been in leadership positions.  He began his Federal career as a summer intern and research analyst with the Executive Office of the President during the Reagan Administration.  After several summers, he returned as a GS-4 Research Analyst with the Records Management Branch at the Department of the Treasury.  Over the next 27 years, he was steadily promoted through increasingly complex and more responsible positions.
Currently he holds the title of Deputy Chief Information Officer at the Food, Nutrition and Consumer Service (FNCS), an agency of the US Department of Agriculture.  He is responsible for  the complete scope of support including Infrastructure Operations and Customer Support, overseeing FNCS's network, mail and data servers, VTC, and telecommunications systems, and the IT Service Desk which provides end user support.  Additionally, he is responsible for the complete range of Portfolio Management including project management, application development, and Strategic Planning.  Finally he is also responsible for oversight of Security policies and processes to ensure the integrity of the FNCS network.
Prior to this position he served as the  Chief Technology Officer for FNCS overseeing daily operations and the introduction of new technology to the Agency.  Before coming to FNCS he served as the Director, HQ IT Operations, and was responsible for the complete scope of end user computing at Treasury Headquarters, including the LAN, MAN and SAN, Service Desk, Desk side Support, Customer Advocates, Application Development and Maintenance, Wireless and VTC support, and Disaster Recovery.  Previously, he was also responsible for the Treasury Secure Data Network (TSDN) and Treasury Foreign Intelligence Network (TFIN), two classified networks which were subsequently established as a separate office after he developed the organizations.
Ari Schwartz serves as Senior Director for Cybersecurity Programs. He leads the team responsible for protecting critical infrastructure, privacy and civil liberties, information-sharing policy, and Federal IT security. He also leads outreach to the private sector and civil society for emerging cybersecurity policy. In April 2014, Ari was promoted from his role as Director for Cybersecurity Privacy, Civil Liberties and Policy for the National Security Council. Previously, Mr. Schwartz served as a Senior Policy Advisor to the Secretary of Commerce. Mr. Schwartz helped run the Department of Commerce's Internet Policy Task Force, providing input on areas such as cybersecurity, privacy, intellectual property and radio spectrum policy. He came to the Department of Commerce through the National Institute of Standards and Technology (NIST) where he served as Senior Internet Policy Advisor for the NIST Information Technology Laboratory.
Prior to his work in government, Mr. Schwartz served over 12 years as Vice President and Chief Operating Officer of the Center for Democracy and Technology. While at CDT, Mr. Schwartz regularly testified before Congress and Executive Branch Agencies on Internet Policy Issues. He also led the Anti-Spyware Coalition (ASC), anti-spyware software companies, academics, and public interest groups dedicated to defeating spyware. He won both the RSA and the Online Trust Alliance awards for Excellence in Public Policy. Mr. Schwartz was also named a "Top 5 Influential IT Security Thinker" by Secure Computing and an "Emerging Leader" by both Government Executive and Politico.
Mary Ellen Seale is the Deputy Director of the Office of Cybersecurity Coordination reporting to the Deputy Assistant Secretary, National Protection and Programs Directorate in the United States Department of Homeland Security. As Deputy Director, she facilities interdepartmental collaboration between DoD and DHS with respect to strategic planning for the Cybersecurity of the U.S.; mutual support for Cybersecurity capabilities development, and synchronization of current operational mission activities.
Most recently, she led efforts with Executive Office of the President, National Science and Technology Council, to build the Transition to Practice program which focuses on accelerating the transition of federally funded research into operations. She led efforts to transition several early stage technologies across the Homeland Security enterprise.
Prior to her work on Transition to Practice, she was Deputy Director of the DHS National Cybersecurity Center, responsible for information sharing and collaboration among Federal Government Cybersecurity organizations which formed the basis of the National Cybersecurity & Communications Integration Center. She has held numerous posts in the Federal Government, including Director, Office of Administrative Operations, DHS; Special Advisor, Strategic Planning, Defense Intelligence Agency; where she led efforts to develop and design the DoD wide effort on the Joint Intelligence and Operations Center (JIOCs) across all Combatant Commands. She also was the Chief of Engineering and Logistics, Defense Intelligence Agency, during which time her organization was awarded the National Intelligence Meritorious Unit Citation for engineering and logistics support to Operations ENDURING FREEDOM and IRAQI FREEDOM.
Other senior assignments include: Chief of Imagery Services, Defense Intelligence Agency; Chief for Plans, Programs and Analysis, National Imagery and Mapping Agency; manager of Leasing and Engineering Programs, the Defense Mapping Agency; manager of a $40 million Military Construction project for flood damaged facilities in St. Louis, Missouri and was awarded the Under Secretary of Defense's Acquisition and Technology Award for saving DoD $3.7 million.
Tom Shoop is Vice President and Editor in Chief at Government Executive Media Group, a division of Atlantic Media Company, where he oversees both print and online editorial operations. He joined Government Executive magazine in 1989 and spent six years writing feature stories on federal management issues, interviewing the Vice President, the White House chief of staff and various Cabinet secretaries. Mr. Shoop was promoted to Executive Editor in 1995. The following year, he led the team that launched GovernmentExecutive.com, an award-winning Web-based daily news publication for federal managers and executives. He was named Editor in Chief of Government Executive in 2007 and Vice President in 2010. In November 2010, Mr. Shoop was elected a fellow of the National Academy of Public Administration, a congressionally chartered independent coalition of top public management and organizational leaders.
Prior to joining Government Executive, Mr. Shoop was a supervising editor at Macmillan Publishing in New York. He holds a B.A. in History from Carleton College in Northfield, Minnesota.
Nick Sinai is U.S. Deputy Chief Technology Officer at the White House, in the Office of Science and Technology Policy. In this role, Nick leads President Obama's Open Data Initiatives to liberate data to fuel innovation and economic growth, and leads the Open Government Initiative to ensure the Federal Government is more transparent, participatory, and collaborative. Nick previously served at the Federal Communications Commission, where he played a key role in crafting the National Broadband Plan, and led a team that explored how broadband and advanced communications could help the nation achieve its goals of energy independence and energy efficiency. Prior to joining the Obama Administration, Nick was a venture capitalist at Polaris Partners and Lehman Brothers Venture Partners (now Tenaya Capital). Nick also served in executive and advisory roles with two Boston area start-up technology companies, and served as a senior advisor to the Massachusetts Clean Energy Center. Nick earned an M.B.A from the University of Chicago Booth School of Business, and an A.B. from Harvard University.
Lisa Singh is an Associate Professor in Computer Science at Georgetown University. She received her undergraduate degree from Duke University, and her Master's and Ph.D. from Northwestern University Her research interests include privacy preserving data mining, information exposure from public data, mining social networks, anomaly detection, visual analytics, and graph databases. Along with research in these areas, she has a number of interdisciplinary research projects focusing on problems in the area of network and data science, e.g. personal privacy on the Internet, bottlenose dolphin networks, forced migration identification, and e-cigarette mis-information diffusion. Her research is supported by the National Science Foundation and the Office of Naval Research. Dr. Singh serves on organizing and program committees of the major data mining and database conferences, including KDD, ICDM, SIGMOD, PVLDB, and ICDE. She is also heavily involved in initiatives involving women in computer science and computer science in K-12 education. More information about her work can be found at: http://cs.georgetown.edu/~singh.
Richard A. Spires currently serves as the CEO of Resilient Network Systems, a San Francisco-based software firm that provides the Trust Network platform to bring trust to the cloud and the Internet of Things. Trust Networks virtualize real-world relationships and conditions of trust by resolving identities in the network and enforcing each party's rules in transit.
Mr. Spires was appointed and served as the Department of Homeland Security's (DHS) Chief Information Officer (CIO) from August 2009 till May 2013.  In this capacity, Mr. Spires was responsible for the strategy and operations of the department's annual $5.6 billion investment in Information Technology (IT).  Mr. Spires was the chairman of the DHS Chief Information Officer Council and the Enterprise Architecture Board.   Mr. Spires also served as the Vice-Chairman of the Federal Government CIO Council and the Co-Chairman of the Committee for National Security Systems (CNSS), the committee that sets standards for the US Government's classified systems.
Mr. Spires held a number of positions at the Internal Revenue Service (IRS) from 2004 through 2008.  He served as the Deputy Commissioner for Operations Support, having overall responsibility for the key support and administrative functions for the IRS, to include Information Technology, Human Capital, Finance, Shared Services, Real Estate, and Security functions.  Prior to becoming Deputy Commissioner, Mr. Spires served as the IRS' CIO, with overall strategic and operational responsibility for a $2 billion budget and a 7,000-person Modernization and Information Technology Services organization.  Mr. Spires led the IRS's Business Systems Modernization program for two and half years, which is one of the largest and most complex information technology modernization efforts undertaken to date.  
Tom Suder is the Founder and President of the Advanced Technology Academic Research Center (ATARC), a non-profit organization that introduces innovative technology from academic research labs to the Federal government and private industry. ATARC provides a collaborative forum for government, academic and industry thought leaders and subject matter experts to resolve emerging technology challenges.
Tom is also a Strategic Advisor for the University of Central Florida's Institute for Simulation & Training (IS&T), an internationally-renowned center of excellence that focuses on advancing modeling and simulation technology, including the integration of mobile, games and virtual worlds for learning.
A past winner of the Federal 100 Awards, Tom is the Founder and President of Mobilegov, a mobile integrator he spun out of UCF's Mixed Emerging Technology Integration Lab (METIL). He serves on several technology advisory boards, including the Professional Science Master's Advisory Board at the University of Maryland University College (UMUC).
Jody Thompson, along with her partner Cali Ressler, is the Founder of CultureRx and co-creator of the Results-Only Work Environment (ROWE). Her first book, Why Work Sucks and How to Fix It, was named "The Year's Best Book on Work-Life Balance" by Business Week. Her second book, Why Managing Sucks and How to Fix It is the field guide for how to manage work in the 21st century. She has been featured on the covers of BusinessWeek, Workforce Management Magazine, HR Magazine, Hybrid Mom Magazine, and HR Executive Magazine as well as in the New York Times, TIME Magazine, USA Today, and on Good Morning America, CNBC, MSNBC and CNN.
Jody is also a nationally recognized keynote speaker and has presented to numerous Fortune 500 companies and prominent trade associations. Jody and her partner Cali created ROWE based on the belief that the traditional model of how we approach work is fundamentally broken. They believe that twentieth century management strategies are not the answer for managing a workforce that's tackling today's complex business challenges. The training they've developed is employed globally and is increasing productivity levels, employee engagement, customer satisfaction, and retention in organizations.
Patrick Tucker is technology editor for Defense One. He's also the author of The Naked Future: What Happens in a World That Anticipates Your Every Move? (Current, 2014). Previously, Tucker was deputy editor for The Futurist, where he served for nine years. Tucker's writing on emerging technology also has appeared in Slate, The Sun, MIT Technology Review, Wilson Quarterly, The American Legion Magazine, BBC News Magazine and Utne Reader among other publications.
Camille Tuutti is executive editor at Nextgov. She previously served as editorial director at FedScoop, and prior to that, she was a staff writer and "People" section editor at FCW. Before that, she served as news editor and wrote about government contracting and IT.
Reginald F. Wells was named Deputy Commissioner of the Social Security Administration's (SSA) Office of Human Resources effective July 15, 2002 after serving short tenures as Deputy Associate Commissioner for Disability Program Policy and Senior Advisor in the Office of Disability and Income Security Programs. Dr. Wells also serves as the Chief Human Capital Officer and Chief Diversity Office for SSA. In his capacity as Deputy Commissioner for Human Resources, Dr. Wells oversees a staff complement of 368 employees with an operating budget of $130 million.
Dr. Wells served as Deputy Commissioner of the Administration on Developmental Disabilities from October 1994 to April 2002. He shared with the Commissioner full responsibility for planning and directing 25 federal staff and programmatic activities, including the University Centers, Developmental Disabilities Councils, Protection and Advocacy Systems and Projects of National Significance with a program budget of over $122 million. 
Michele R. Weslander Quaid is Google's Chief Innovation Evangelist. Previously, she served as Chief Technology Officer (Public Sector) and Innovation Evangelist for Google. Throughout her career, Michele has taken on the challenge of creating start ups and transforming existing businesses in both industry and government. Through her successes, she has been recognized and sought after as a leader of change and innovation.
Prior to joining Google in April 2011, Michele's work experience spanned both industry and government. She started her career as an image scientist and systems engineer, where her innovative technology applications proved to be prescient solutions for operational needs, and she soon became the youngest chief engineer in the history of her company. Post-9/11/2001, Michele was recruited into the US Government to lead change and innovation, and became one of the youngest people ever sworn in as a senior executive in the US Government. During her time as a government official, she established and was the first serve in certain senior level positions to include: Deputy Technical Executive for the National Geospatial-Intelligence Agency; Intelligence Community Deputy Chief Information Officer for the Director of National Intelligence; Chief Technology Officer for the National Reconnaissance Office; and, the DNI's senior representative to the Secretary of Defense's Intelligence-Surveillance-Reconnaissance (ISR) Task Force leading information sharing and collaboration initiatives in support of global coalition stability operations. Michele's perspicacious leadership -- both in industry and government -- has had a lasting positive impact on the national security community, and her support of the troops both at home and abroad earned her the call sign "Warrior Goddess."
Honors and awards Michele has received include:
● National Intelligence Meritorious Unit Citation (2001)
● National Geospatial-Intelligence Agency Meritorious Civilian Service Medal (2005)
● "DC's Top 50 Women in Tech" in 2014 (FedScoop)
● "Power 100" list of influencers in 2014 (Washington Life)
● "The 7 Most Powerful Women to Watch" in 2014 (Entrepreneur Magazine)
Michele earned a B.S. in Physics and Engineering Science with honors from Seattle Pacific University, and a M.S. in Optics from the University of Rochester. She is a graduate of Harvard University's Kennedy School of Government program for Senior Managers in Government, and a Chairman of the Joint Chiefs of Staff CAPSTONE Fellow.
Presently, Michele serves on the DigitalGlobe Foundation Board of Directors, the National Oceanic and Atmospheric Administration's Advisory Committee for Commercial Remote Sensing, the AFCEA Intelligence Committee, the University of Rochester Hajim School of Engineering and Applied Science Dean's Visiting Committee, Mid-Atlantic Girls Collaborative (MAGiC) Project Champion's Board, the Naval Aviation Museum Foundation and National Flight Academy Board of Trustees, and the Voter Gravity Board of Directors. She is active in Science, Technology, Engineering, and Math (STEM) and leadership outreach for students in K-12 and at universities.
Andrew Wiedlea is a Division Chief of the Defense Threat Reduction Agency's Information Sciences and Applications Department. In this role he oversees research and development activities supporting the Constellation program, as well as other data analytics, sensor deployment, and simulation development programs supporting the Combating Weapons of Mass Destruction Mission. Prior to joining governmental service, he was a technical staff member at Los Alamos National Laboratory working on a variety of stockpile and national security programs. He holds a PhD and MPP from the University of California, Berkeley's Goldman School of Public Policy
Joanne Woytek is the Program Manager for the NASA SEWP Program, a premier Government-Wide Acquisition Contract (GWAC) providing Federal Agencies access to the latest in Information & Communication Technology product solutions.   Ms. Woytek has been a key figure in the continual evolution of SEWP since its inception more than twenty years ago, managing the strategic direction, planning and day-to-day operations of SEWP. She is a 37-year veteran to Goddard Space Flight Center (GSFC) in Greenbelt, MD and has served in her current Program Management role for the past fifteen years. 
Aquilent is the recognized leader in Mobile and Digital Strategy, Web Content Management, Cloud Computing and Portals, shaping the next generation of technology for the federal government. We help customers exceed the expectations of the Digital Government initiative by delivering transformative solutions that emphasize efficiency and mobility, and significantly enhance citizen engagement. Our proven approach to helping customers achieve the Cloud First policy combines technology strategy and managed services to create a roadmap for long-term success. Aquilent's commitment to deliver tangible results that meet mission objectives is underscored by our 4-Point Aquilent AdvantageTM, combining strategic vision and reliable execution.
Dell Software makes it easy to securely manage and protect applications, systems, devices and data to help organizations of all sizes fully deliver on the promise of technology. Our simple yet powerful software – combined with Dell hardware and services – provide scalable, integrated solutions to drive value and accelerate results. Whether it's Windows infrastructure, the cloud and mobile computing, or networks, databases and business intelligence, we dramatically reduce complexity and risk to unlock the power of IT.
HP creates new possibilities for technology to have a meaningful impact on people, businesses, governments and society. With the broadest technology portfolio spanning services, IT infrastructure, software, personal systems and printing, HP delivers solutions for customers' most complex challenges. More information about HP (NYSE: HPQ) is available at hp.com/gov/transformation
For more than a decade, MarkLogic has delivered a powerful, agile and trusted Enterprise NoSQL database platform that enables organizations to turn all data into valuable and actionable information. Organizations around the world rely on MarkLogic's enterprise-grade technology to power the new generation of information applications. MarkLogic is headquartered in Silicon Valley with offices in Washington D.C., New York, London, Frankfurt, Utrecht, and Tokyo.
SAS is the leader in business analytics software and services, and the largest independent vendor in the business intelligence market. Through innovative solutions delivered within an integrated framework, SAS helps government leaders pull together consistent and reliable data from multiple sources and use it to predict what will happen and why. Departments and agencies can better understand their internal operations, constituents and suppliers through business analytics provided by SAS.
SAS® solutions have the power to:
Address complex problems faced by federal agencies today.
Work with a variety of IT environments.
Manage and obtain optimal value from large volumes of data.
Acquia provides solutions that enable agencies to optimize digital government strategies and innovate to transform the business of government. We help agencies create digital experiences with greater agility, resiliency, and reliability and securely deliver mission-essential information and citizen services faster and more efficiently. 
Cornerstone OnDemand is a leader in cloud-based applications for unified talent management. The company's technology and services move Federal organizations beyond just meeting today's needs, to developing long-term, sustainable, successful and productive workforces. The company's solutions help organizations recruit, train, manage and engage employees, empower their people and increasing workforce productivity. Based in Santa Monica, California, the company's solutions are used by over 1,800 clients worldwide, spanning more than 15.5 million users across 191 countries and 42 languages. For more information about Cornerstone, visit csod.com.
Information Builders helps organizations transform data into business value. Our software solutions for business intelligence and analytics, integration, and data integrity empower people to make smarter decisions, strengthen customer relationships, and drive growth. Our dedication to customer success is unmatched in the industry. That's why tens of thousands of leading organizations rely on Information Builders to be their trusted partner. Founded in 1975, Information Builders is headquartered in New York, NY, with offices around the world, and remains one of the largest independent, privately held companies in the industry. 
Management Concepts is the nation's premier provider of training and professional development solutions serving the public and private sectors. Founded in 1973, Management Concepts has collaborated with every major agency in the federal government, thousands of state and local government offices, non-profit organizations, universities, and corporations — helping more than one million professionals unleash their potential. At Management Concepts, we are committed to empowering professionals to advance their career and enabling organizations to achieve their mission with our high-impact training courses, professional development solutions, customized consulting services, and award-winning publications. 
Cloudera is revolutionizing data management with the first unified platform for big data, an enterprise data hub built on Apache Hadoop™. Cloudera offers agencies a secure and cost-efficient place to store and analyze all their data, empowering them to derive new insights and correlation while extending the value of existing investments.
Dell is committed to providing its government customers with the tools they need to solve complex problems with efficient and effective IT solutions giving them the power to do more. Dell has helped thousands of companies and organizations, including 95 percent of federal agencies, use information technology and business process solutions to improve performance and reduce costs, earning a reputation for excellence based on strong performance and expert council. 
Intel (NASDAQ: INTC) is a world leader in computing innovation. The company designs and builds the essential technologies that serve as the foundation for the world's computing devices. Additional information about Intel is available at newsroom.intel.com and blogs.intel.com.Intel is a trademark of Intel Corporation in the United States and other countries.
Brocade® networking solutions help federal agencies transition smoothly to a world where applications and information reside anywhere. Today, Brocade is extending its proven data center expertise across the entire network with future-proofed solutions built for critical initiatives such as consolidation, virtualization, and cloud computing.
To help agencies achieve their missions, Brocade offers open, virtual, and efficient products for:
Storage networking
Data center and Ethernet fabric routing
Software networking
Campus networking
To deliver a complete solution, Brocade partners with world-class IT companies and provides comprehensive education, support, and professional services offerings. 
CBT Nuggets provides industry-leading IT training on demand, ensuring that your organization is always at its best. Our constantly growing library covers the most up-to-date skills and technologies in topics including networking, security, virtualization, and much more, all created by trainers who are experts in their fields.  Whether the focus is certification exam preparation or real-world job training, our training videos and tools make sure that your IT team can tackle any project. With the capability to scale and create custom solutions, from a secure on-site server to LMS integration, we can provide enterprise training products to fit any need.
Ixia is a leading provider of network performance solutions that enable organizations to achieve optimized application and service delivery. Ixia's network lifecycle solutions enable customers to assess and validate the scale, performance and security of network infrastructure, devices and services, including resiliency testing and validation with real-world application traffic and attack simulation, and deliver end-to-end visibility across physical and virtual networks by providing access to data from any point in the network. To learn more about why the most trusted names in networking trust Ixia, visit ixaicom.com.
Kofax enables government organizations to improve service and provide transparency by automating the First MileTM of citizen interaction. Kofax solutions automate the capture, processing and archiving of documents to help agencies increase efficiency, reduce costs and improve citizen services. Agencies can rapidly implement automated, adaptable work processes that foster collaboration and provide continuous improvement in service quality.
NIC Inc. (NASDAQ: EGOV) is a leading provider of eGovernment services.  Our self-funded model helps reduce costs and increase efficiencies for government entities nationwide, allowing agencies to put in-demand services online without using appropriated funds.  NIC currently provides cost-effective solutions for more than 3,500 U.S. federal, state, and local agencies. 
NuCivic is a civic-focused software-as-a-service company that provides open source solutions to public sector institutions. Key products and projects include the open source, cloud-based open data platform NuCivic Data and DKAN.
Prime Dimensions provides professional consulting services in data management, business intelligence and advanced analytics, with focus on operational aspects and emphasis on Big Data strategy and technology. We assist organizations in transforming data into actionable insights to improve performance, make informed decisions and achieve measurable results. By utilizing a lean-startup approach and agile delivery model, we create interdisciplinary, integrated teams of specialists to guide, build and deploy solutions that provide transformational impacts. We have developed a future state event-driven architecture (EDA) that integrates next-generation solutions for improved workflow automation, business process management, application development, real-time analytics and data visualizations. We partner closely with clients to ensure cost-effective implementations. 
Qlik® (NASDAQ: QLIK) is a leader in data discovery delivering intuitive solutions for self-service data visualization and business intelligence. Qlik built its solutions – Qlik®Sense and QlikView® – on its patented data indexing engine, which helps customers keep asking questions of their data, allowing them to discover new insight without stopping to wait for expert help. Businesses accelerate understanding and make more informed decisions, resulting in improved top-line and bottom-line results. Qlik combines self-service with security and governance capabilities, ensuring consistent reporting and insights across the business without compromising critical data. Over 33,000 customers in more than 100 countries benefit from Qlik solutions.
For more than twenty years, DLT Solutions has been committed to solving public sector IT challenges. As Red Hat's largest government reseller, DLT Solutions offers the world's most trusted open source technologies available on a wide variety of contract vehicles. Red Hat solutions create efficiencies, eliminate vendor lock-in, meet mission-critical IT demands, and improve service delivery. Our technical engineers on staff ensure your implementation is fast, efficient, and done right the first time.
REI Systems is a leading provider of web-enabled business solutions for the Federal Government and the commercial sector. Drawing on its mission to deliver solutions and services that empower people and make a difference, REI Systems supports clients with complex issues such as health systems, science and technology, homeland security/public safety, and open government. REI Systems' support is strengthened by its results-driven approach and commitment to exceeding customer expectations. Since 1989, REI Systems has been serving major corporations and government at all levels. More than 500 employees serve these clients from offices in the Washington, D.C. metropolitan area.
Watchitoo, a market leader in video streaming and collaboration solutions, provides government agencies with an affordable, hassle-free video platform where large groups can interact internally as well as communicate with the world. Watchitoo is trusted by the Department of State and other agencies to power video-based communication initiatives.
AudioEye has created an all inclusive platform that addresses the needs of any organization looking to take a practical approach to solving the dynamic puzzle of achieving and maintaining Web Accessibility compliance.
The AudioEye Audio Internet® Platform generates, maintains, and presents the user with an interactive, fully accessible audio-equivalent of your website. The Audio Internet® cloud based platform presents web content in an optimal format that is uniquely tailored to individuals with differing needs.
Securis provides classified hard drive destruction services, both off-site and onsite, which meet the National Security Agency's (NSA) requirements. This process includes both electronic media degaussing, which removes all data by demagnetizing the unit, and electronic media shredding—a process that meets or exceeds all Federal government regulations, including those of the Department of Defense (DOD).
Government Matters is the only television newscast focused on the business of government.  It reaches nearly 2.4 million households in Metro D.C  on WJLA and NewsChannel 8; and an additional one-million American service men and women, DoD civilians, and their families overseas on the American Forces Network. Every week, Morris Jones recaps the top federal headlines and conducts thought-provoking interviews on tech, security, and management issues. Since its launch in August of 2013, Government Matters has hosted some of the top minds in federal I.T. – from the Obama administration, Congress, Fortune 500 companies, journalism, and the non-profit community. Government Matters is targeted television – with a keen eye on our high-tech future – produced for the decision-makers in and around government.
The Advanced Technology Academic Research Center (ATARC) is a non-profit organization that introduces innovative technology from academic research labs to the Federal government and private industry. ATARC provides a collaborative forum for government, academic and industry thought leaders and subject matter experts to resolve emerging technology challenges. This dialogue is published in the form of a White Paper documenting best practices, lessons learned and recommendations to the government.
CTOvision.com is the resource for enterprise technologists. We feature news, commentary, podcasts, analysis and social media connections in domains of Big Data, Gov2.0, Cloud Computing, Cyber Security, Business Intelligence, Robotics and other areas of enterprise IT.
Federal News Radio 1500 AM and FederalNewsRadio.com comprise the key source of breaking news, information and analysis for the individuals responsible for carrying out and supporting the missions of federal agencies. Federal News Radio can also be heard on the 107.7 HD2. Federal News Radio and its sister station WTOP are owned and operated by Hubbard Radio, LLC.
The Intelligence and National Security Alliance (INSA) is the premier intelligence and national security organization that brings together the public, private and academic sectors to collaborate on the most challenging policy issues and solutions. As a non-profit, non-partisan, public-private organization, INSA's ultimate goal is to promote and recognize the highest standards within the national security and intelligence communities.
Founded in 1969, the National Association of State Chief Information Officers (NASCIO) represents state CIOs and information technology (IT) executives and managers from the states, territories and DC. NASCIO's mission is to foster government excellence through quality business practices, information management and technology policy. NASCIO provides state CIOs and state members with products and services designed to support the challenging role of the state CIO, stimulate the exchange of information and promote the adoption of IT best practices and innovations. From national conferences, peer networking, research, publications, briefings and government affairs, NASCIO is the premier network and resource for state CIOs.
Established in 1978, the National Association of State Technology Directors (NASTD) is a professional organization whose purpose is to advance and promote the effective use of information technology to improve the operation of state government. NASTD public sector members provide and manage IT services and facilities for state agencies and other public entities including hospitals, prisons, colleges and universities. NASTD private sector members provide IT products and services to assist state government in achieving its tactical and strategic goals.
WashingtonExec is an outcome-oriented networking organization that hosts exclusive events and provides news coverage tailored to greater D.C.-area stakeholders including entrepreneurs, executives and thought leaders within the private, public and academic sectors.
Our off-the-record, collaborative and intimate roundtable events aim to enhance the private-public partnership by bringing together high-level government and industry thought leaders.
On the editorial side we publish a daily news blog and weekly e-magazine that spotlights multi-million contract award wins, merger and acquisition activity, in-depth features and interviews, corporate citizenship, market and leadership trends and the leaders behind it all. 
When one woman helps another, amazing things can happen. Professional careers leap forward. That's what Women in Technology is all about. As the premier professional association for women in the technology industry, we understand the unique challenges you face. No matter where you are in your professional development, or what technology-related field you're in, our community offers a broad range of support, programs and resources to advance women in technology from the classroom to the boardroom.
Young Government Leaders (YGL) is committed to providing the authentic voice for our generation of aspiring government leaders. Our membership consists of over 7,000 young federal, state, and local government employees and is growing every day. We are the only 501(c)3 non-profit professional organization founded by, and led by, young government employees. We are actively building a community of leadership for young public servants across the country, through professional development activities, networking opportunities, social events, seminars, fellowships, and scholarships.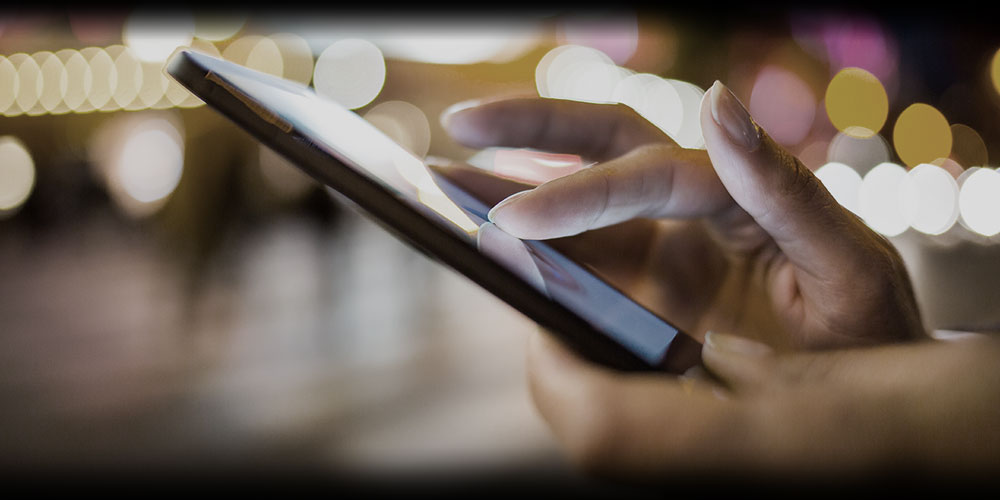 QUESTIONS & OPPORTUNITIES
If you have questions or are interested in underwriting opportunities at Nextgov Prime 2014, please email: 
prime@nextgov.com.
Nextgov Prime is an on-the-record event and is open to members of the media who register in advance to cover it.
If you are a member of the press, please register here.
Nextgov Prime will be held on Monday, September 8 and Tuesday, September 9 at the Ronald Reagan Building in downtown Washington, DC. Media check-in begins at 7:00 AM and the program begins at 8:00 AM on both days. 
The Ronald Reagan Building & International Trade Center is located at 1400 Pennsylvania Avenue NW, Washington, DC. Members of the media should arrive through the 14th Street entrance to the building or through the parking garage. Upon entering the building, all guests must proceed through security.
Media check-in will be located in the Atrium Hall on the Concourse Level. All members of the media must register and check-in upon arrival at the conference to receive a valid press pass.
All other registrants may register here.
Questions about on-site logistics and covering specific sessions and speakers can be directed to 
apettyjohn@govexec.com