Lessons for HealthCare.gov's Future in Medicare Part D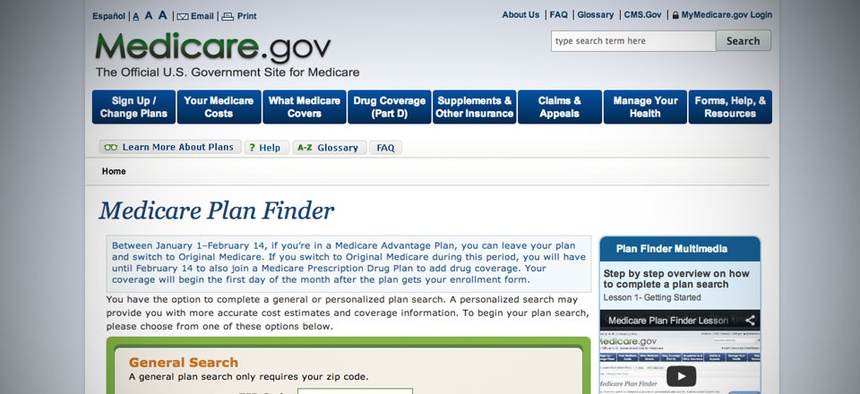 A Friday report from the Government Accountability Office could offer lessons about the longterm future of HealthCare.gov, the Obama administration's online health insurance marketplace, that's had a spotty performance record since its Oct. 1 launch.
The report praises the Centers for Medicare and Medicaid Services' use of data checks and quality measures to ensure the accuracy of drug pricing information for Medicare Part D beneficiaries on the agency's Plan Finder Web tool.
CMS uses computerized data checks to spot potential inaccuracies in prices providers post to Plan Finder and suppresses plans from the site if those inaccuracies check out and aren't corrected. The agency penalizes providers if they consistently post inaccurate information.
The report, which lists no major problems with the CMS system, is remarkably complimentary, especially for GAO, which, even in its positive audits, generally takes a "functioning well but improvements could be made" approach.
It's notable that roughly eight years after Plan Finder's mildly rocky launch, which included numerous computer glitches, it's being rated among the better interactive digital systems in government.
HealthCare.gov is vastly more complex than Plan Finder and, importantly, takes in some citizens' personal information. It also performed much worse upon launch, keeping the vast majority of site visitors from enrolling in the low-cost health insurance plans they were promised.
That said, Plan Finder's success is an indication that government in general, and CMS in particular, can get government technology right over the long term.
After a series of fixes that ended Dec. 1, HealthCare.gov appears to be operating well. The site's major problem now is one of image, convincing uninsured Americans that the site is functional and secure enough that they should trust it to find new policies. The administration hopes to enroll 7 million people by the end of March to ensure the policies' risk pools are large enough to make plan premiums affordable.
If and when that happens, though, the focus will move back to performance and the image of Obamacare will depend on whether its technical components can, like Plan Finder's, work for Americans in the long term.