Video: Meet the Energy Department's Salmon Cannon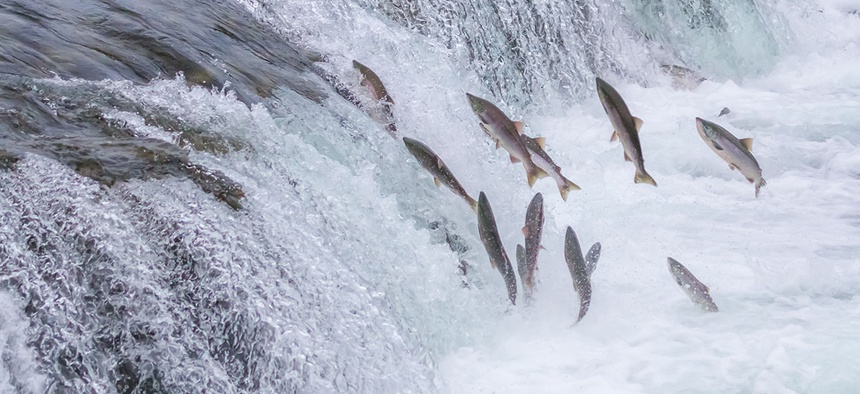 The Energy Department is doing its part to help salmon fly high.
The agency has recently helped develop the Whooshh Fish Transport System, also known as the salmon cannon.
The system is a series of flexible pressurized tubes that suck up fish and give them a boost over dams so they can continue to swim upstream in order to spawn. And it's not exclusive to salmon; the cannon can be used on any non-endangered fish and could also help aid in invasive species removal.
The salmon cannon was developed by company Whoossh Innovations in partnership with Energy's Pacific Northwest National Laboratory.
To see the salmon cannon in action, check out the video below from the Energy Department: