Video: NASA Celebrates 50th Anniversary of 'Star Trek'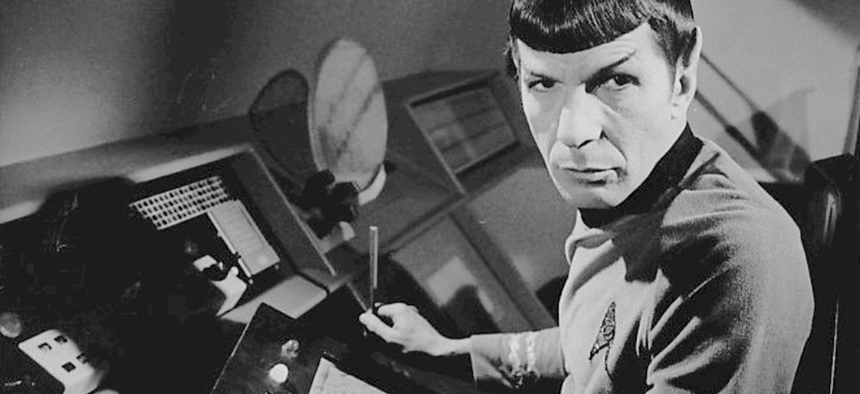 The first episode of "Star Trek" aired 50 years ago, today. From the original series to the upcoming Discovery franchise, the long-running sci-fi series showed viewers a vision of the future of diversity, international cooperation and exploration far into the cosmos.
NASA is celebrating the show's 50th anniversary and the symbiotic nature the series and space agency have had, which propels both of them farther.
"It's phenomenal—what NASA is doing with science, that is when you look at it, is the equal of science fiction," said William Shatner, who brought Captain James T. Kirk to life.
"Star Trek" had a vision of a diverse future. USS Enterprise Crew members Commander Nyota Uhura and Captain Hikaru Sulu and the actors who portrayed them, Nichelle Nichols and George Takei, respectively, also played a part in increasing diversity in the scientific field, with Nichols actively working with NASA to recruit astronauts of color during the space shuttle program.
"John Yardley requested my help because NASA knew how much our space program meant to me and how much I cared about making our space program more inclusive, and how much I cared about making our space program more inclusive." Nichols said.
"Star Trek" created a model for how a crew should operate, and inspired many an astronaut.
"My experience in training and experience on the space station really demonstrates how 'Star Trek' presented a template or vision for how we were going to be doing space exploration in the future, and that future is now," NASA astronaut Kjell Lindgren said.
But the agency continues to reach out to "Star Trek" fans, most recently attending a "Star Trek" convention in New York and hopes to inspire a new generation to boldly go where no man has gone before: